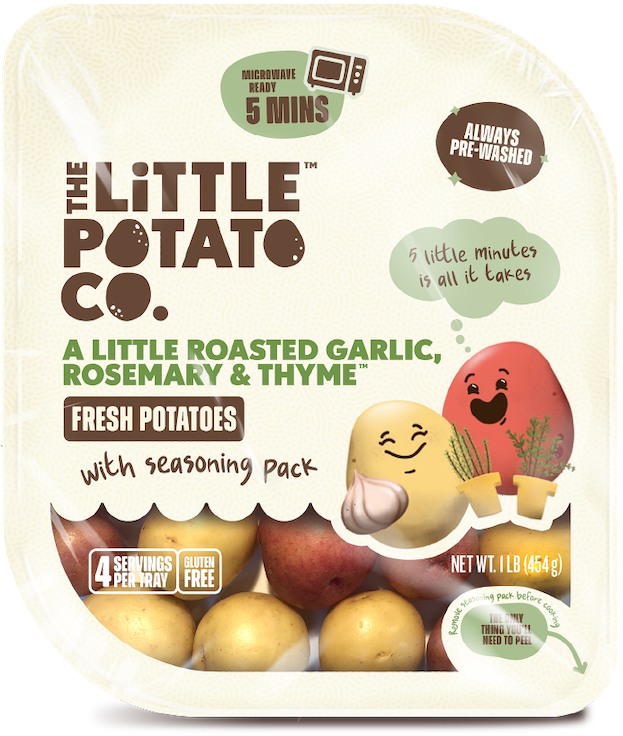 A Little Roasted Garlic, Rosemary & Thyme™
Five little minutes is all it takes. With classic herbs of rosemary, garlic, and thyme, these Microwave Ready Little Potatoes are ready to go with any of your favorite dinner go-to's.
Seasoning Pack Ingredients: Dehydrated roasted garlic, sea salt, dehydrated garlic, rosemary, thyme, spices, canola oil.
Where to buy