Just like a full-bodied, high-tannin, dark-fruit California cabernet sauvignon brings out the umami of a juicy grilled New York strip steak, oniony chives enliven the creamy smoothness of mashed Little Potatoes. Spring has sprung, so take full advantage of the garden's bounty by using plenty of fresh herbs and veggies in the kitchen to elevate your dishes.
Grow your own herbs on the windowsill or find them just harvested at the farmer's market or grocery store. But don't miss out on the chance to add the fresh taste of spring to your favorite potato dishes. Here are the six best pairings for the season:
Parsley
Bright, vibrant parsley animates any recipe. Not to mention, it's highly nutritious and arguably one of the world's most popular herbs. Curly parsley is the most common, though Italian flat-leaf is more fragrant and less bitter. Make sure it's bright green, wash only right before using, and store carefully in the fridge in a sealed container.
Use parsley to enhance soups, salads, and veggie sautés. Flat-leaf stars in Healthy Potato Hash with Prosciutto and Goat Cheese, along with earthy Little Trios, salty prosciutto, tart goat cheese, and shallots—another spring veggie that marries well with Little Potatoes.
Chives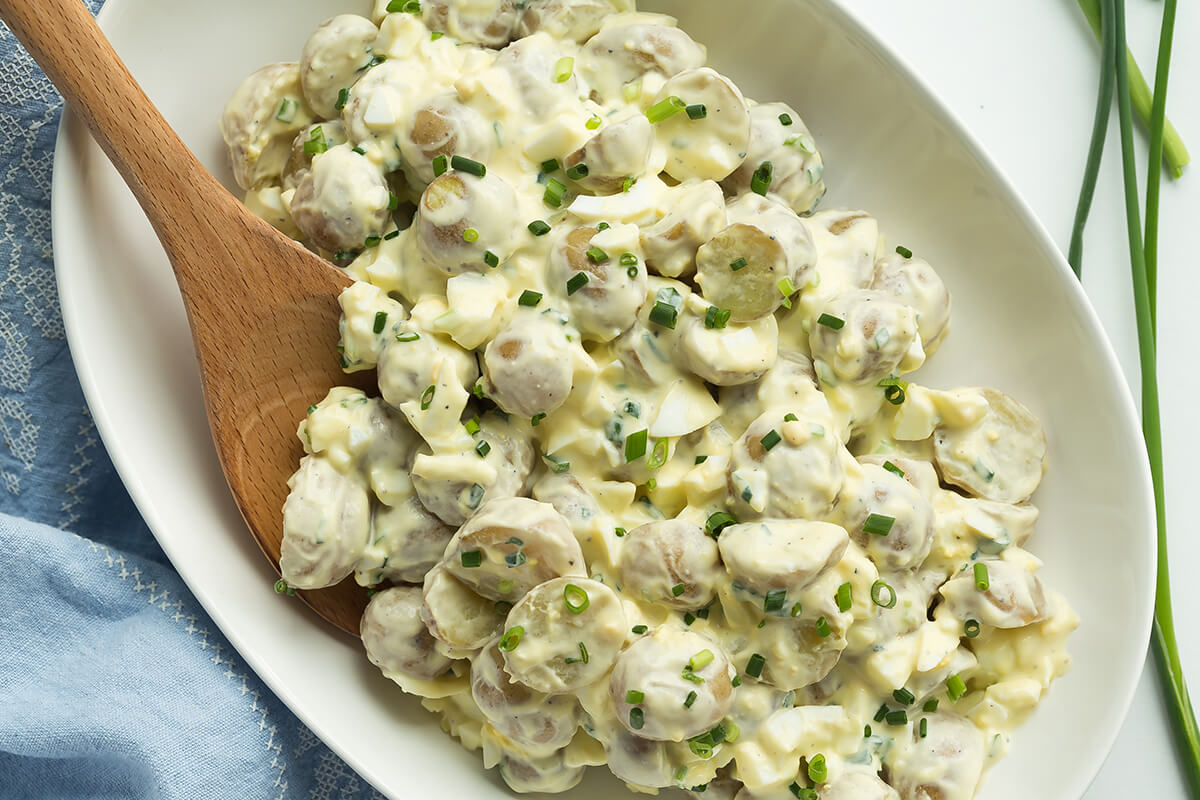 Chives are hardy. As soon as the snow begins to thaw each year, you can count on these slender Allium to once again start poking up to take in the first rays of spring sunshine. Chives are great because they grow so easily in a windowsill pot, replenish quickly after cutting, and lend a gentle oniony/garlicky flavor to anything from soups to savory tarts to omelettes.
They're also nice raw atop Creamers as a garnish. Make Greek Yogurt Potato Salad for a lighter twist on the traditional, yet still creamy thanks to hardboiled eggs, buttermilk, and low-fat Greek yogurt, plus a dash of dry mustard, vinegar, and a sprinkling of fresh chopped chives for zing.
Garlic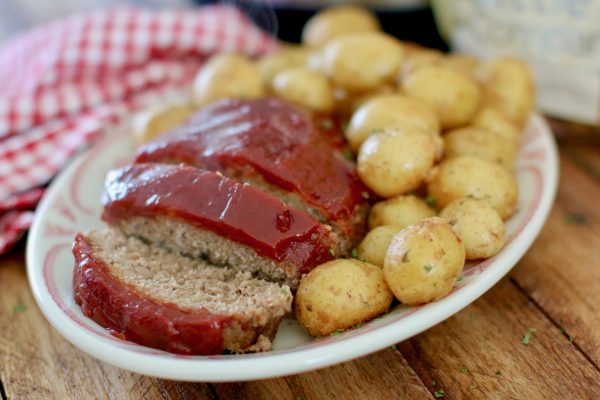 It's hard to beat the aroma of roasting garlic. Related to the onion, this ubiquitous Allium first harvested in spring gives a pleasantly pungent spice to any food and mellows to nutty after roasting. It is especially winning when matched with buttery Creamers. Raw garlic, used sparingly, is ideal for salad dressings and marinades.
Use it to liven, say Roasted Potato Vegetable Soup, Instant Pot Meatloaf and Little Potatoes, One Pan Tuscan Chicken and Potato Skillet, and Crock Pot Creamy Herbed Fingerling Potatoes. In fact, you'd be hard-pressed to find a dish that doesn't benefit from the addition of garlic!
Green Onions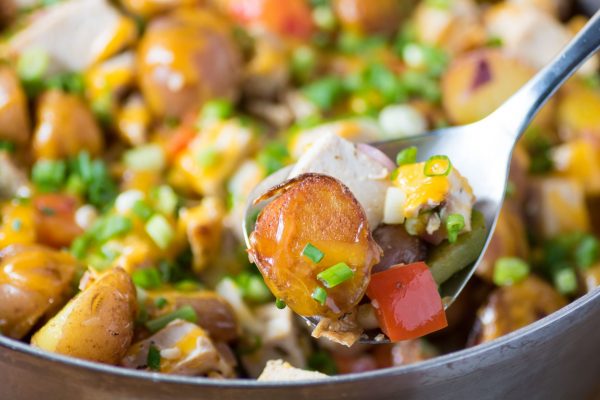 Similarly, most recipes taste better with some fresh chopped green onions: Thai Curry Soup with Shrimp, Leftover Turkey Potato Hash, Vegan Tacos in a Bowl. Mild, delicate green onions add more texture and color than standard onions without overpowering a dish, hold up well raw or cooked (when added at the last minute), and are also delicious grilled whole as an accompaniment to grilled chicken, fish, or beef.
Spinach & Sorrel
A dark leafy green packed with nutrients, mild spinach is tasty out of the garden or cooked. In fact, Saveur calls it "a workhorse of a green." Ditto for tart sorrel. Think salads, plates of pasta, or casseroles, folded into mashed potatoes or sautéed simply with garlic and olive oil. Try Warm Creamer Potato Salad and Easy Vegan Shoyu Ramen with Potatoes, both meals-in-one or Mini Spinach & Artichoke Stuffed Potatoes for your next fiesta appetizer—healthy and scrumptious. (Tip: Buy the spinach bagged and washed to save time.)
Carrots
Depending on where you live, carrots can be harvested year-round. Sweet, earthy, even slightly fruity, carrots are a crowd-pleaser and healthy. Their flavor melds perfectly with Creamers, too. Serve brightly-hued Apricot Chicken Sheet Pan Dinner for an easy dinner party meal, combining tender glazed chicken with sour apricots, smooth Little Potatoes, and carrot rounds roasted til caramelized.
Another good one for chilly early spring nights is Honey Balsamic Slow Cooker Beef Stew. Toss the ingredients into the Crock Pot before work and enjoy a steaming bowl when you get home.
Did you find some delicious spring dishes to try? Let us know which one is your favourite!