Trading recipes is fun and social, plus you can feel confident that they're winners and will turn out beautifully every time. Elevate your kitchen in the New Year—and make some, or all, of these top 2019 dishes from our Recipe Center. Happy cooking!
Classic, simple, and savory—this dish yields tender, caramelized Little potatoes, seasoned traditionally with salt, pepper, and chopped fresh parsley. The secret is tossing the potatoes first to coat evenly, then slow roasting.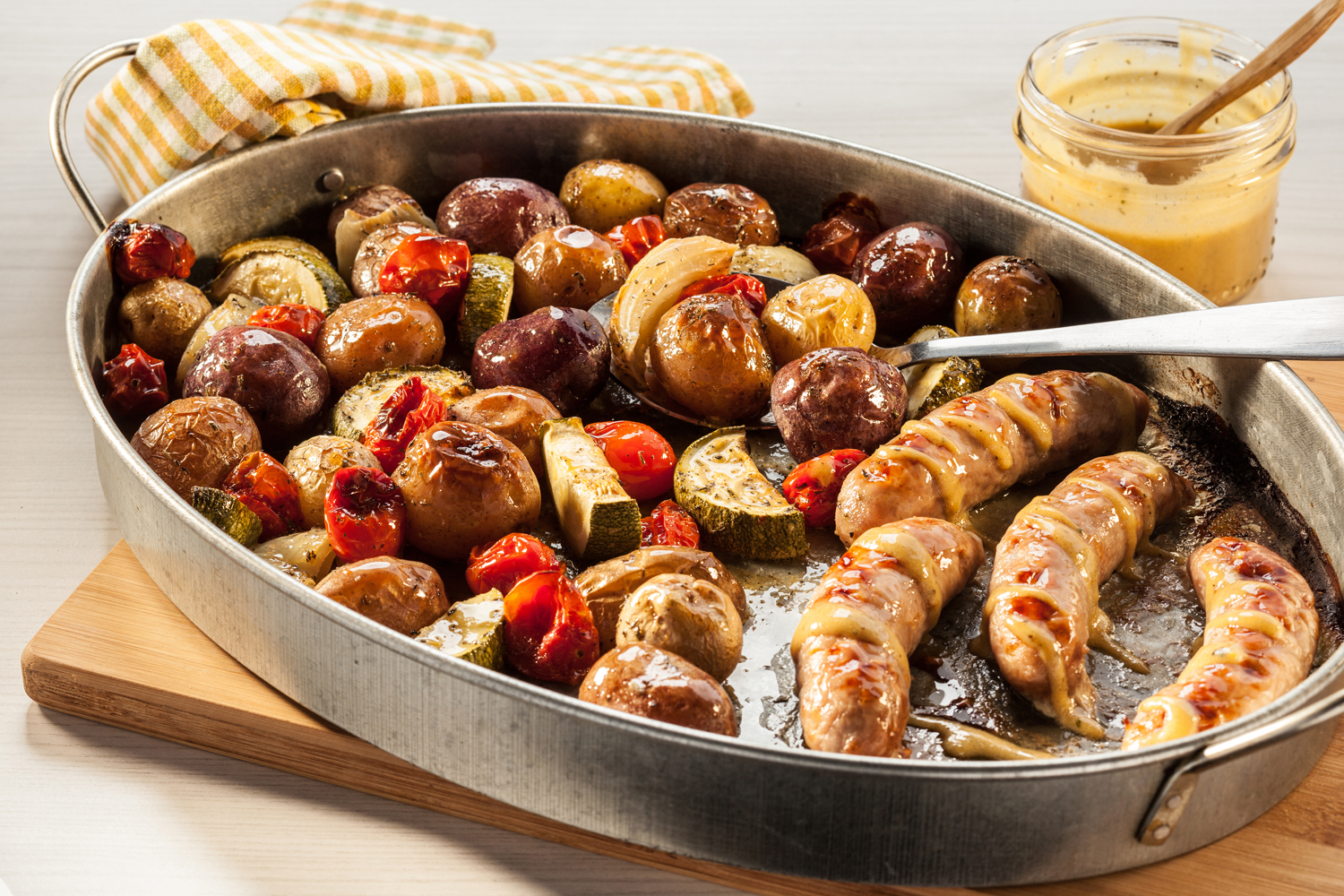 This hearty comfort meal-in-one is a hands-down favorite year after year. Why? Because it's quick, easy and uses only one dish. Sweet roasted tomatoes combine deliciously with potatoes, onions, zucchini and smoky sausages, accented with herbs, zesty Dijon and sweet maple syrup.

Bring this timeless side—creamy and spiked with radish, parsley, and green onion—to a summer barbecue or community potluck any time of year. Customize the recipe with your choice of fresh vegetables or dill pickles.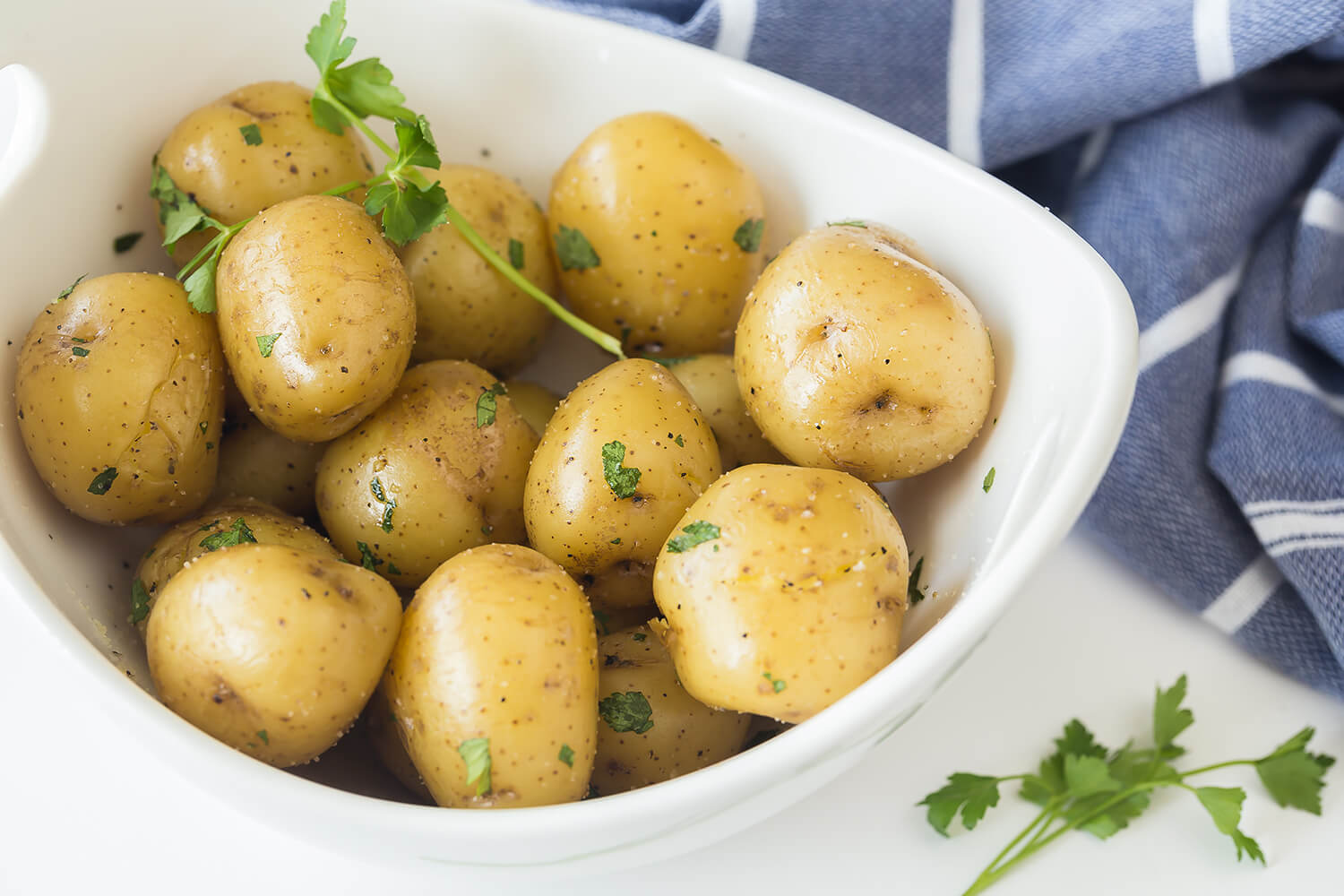 Just like mom used to make them…simmering means tender, moist, and mild Little potatoes. All you need is to add is a little butter, salt and pepper, and perhaps parsley. Pour them into the water and boil for about 15 minutes. That's it.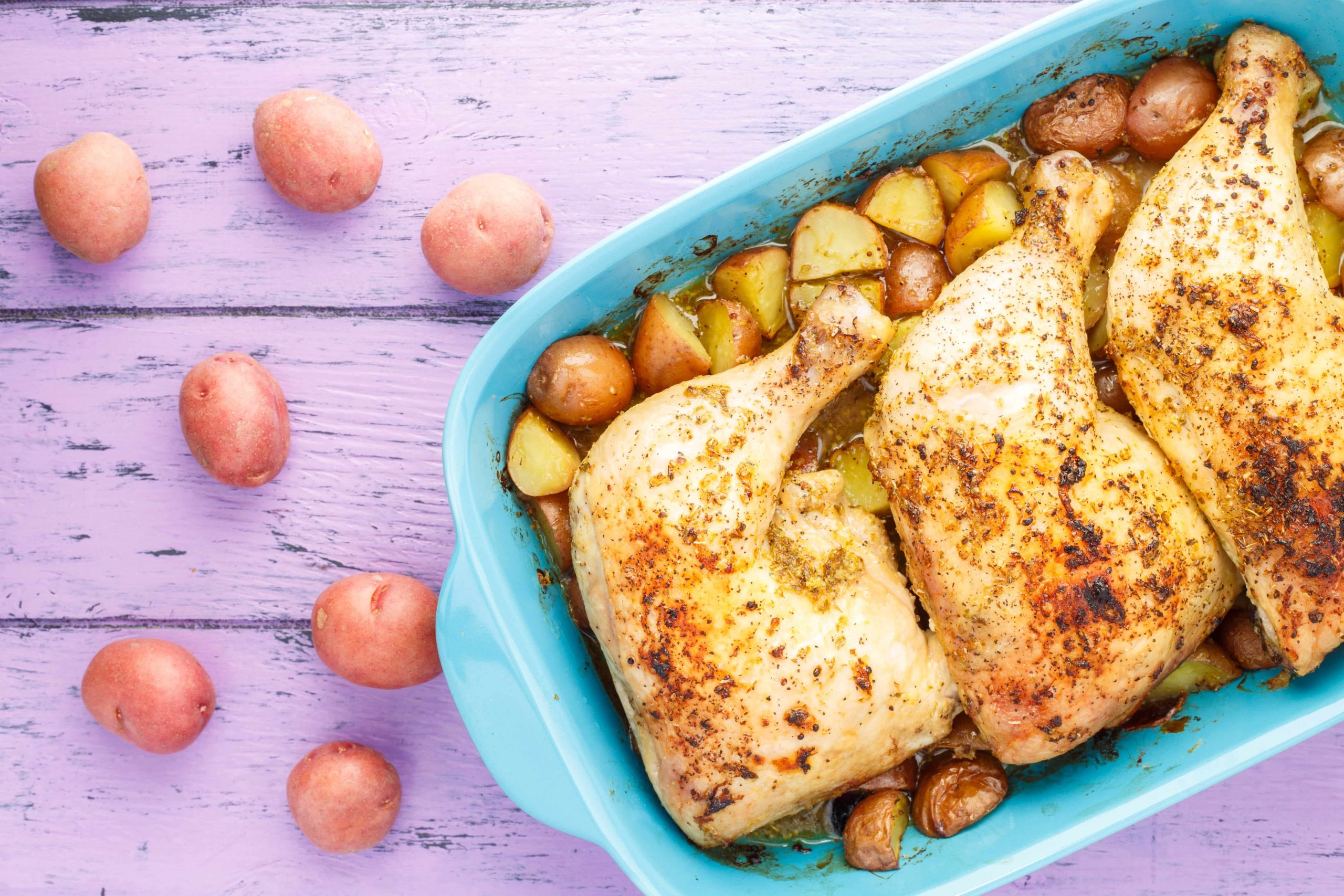 Another terrific one-dish dinner, this one is ideal for weeknights. The chicken cooks to a succulent consistency inside, crisp outside finish, infused with citrus, while the potatoes roast to a soft and silky inside, browned on the exterior. Just add a side of greens and serve.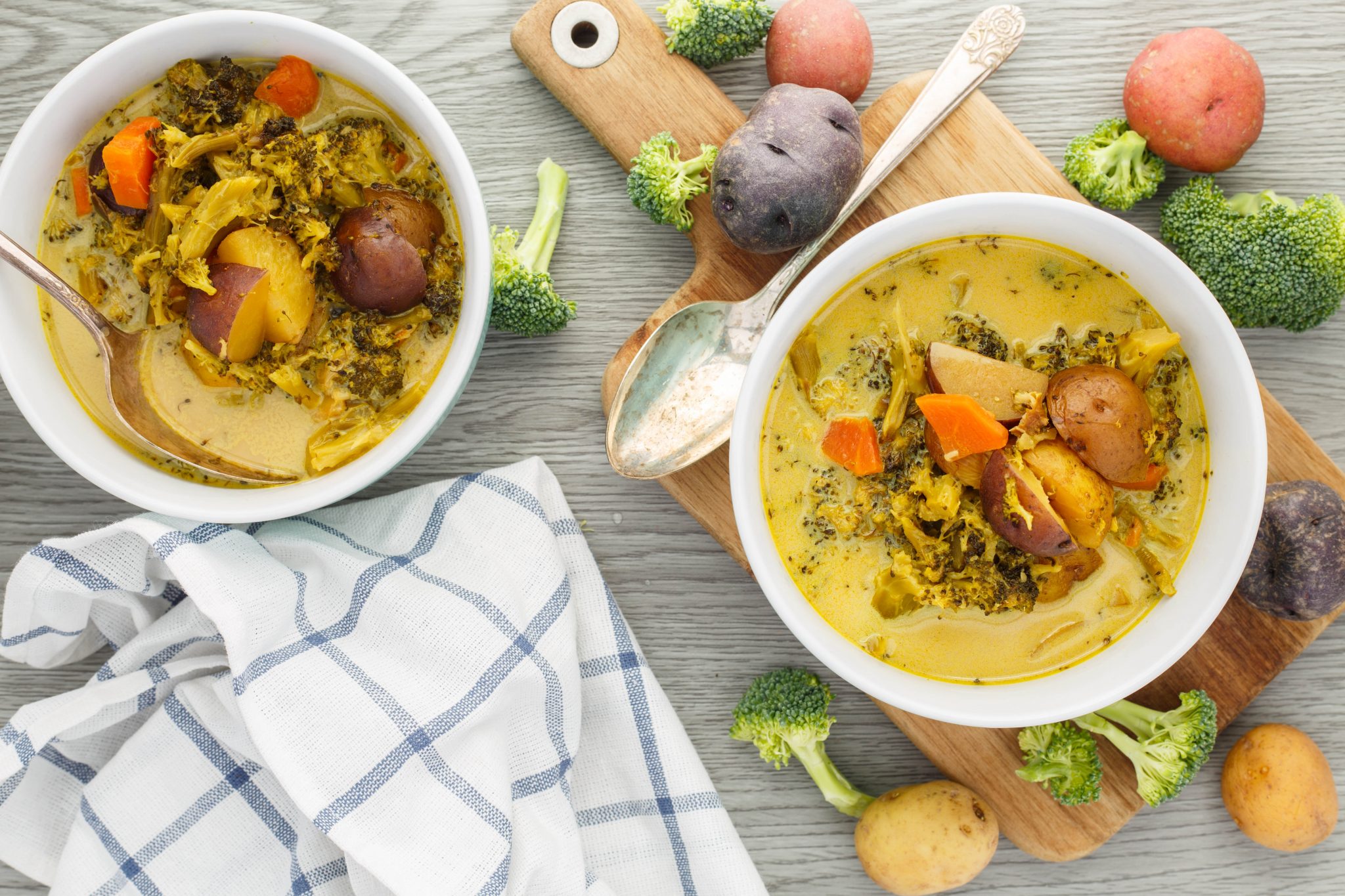 Cold and wintry outside? Whip up some hearty, cozy, colorful soup flavored with mushrooms, broccoli, carrots and gingery, aromatic turmeric.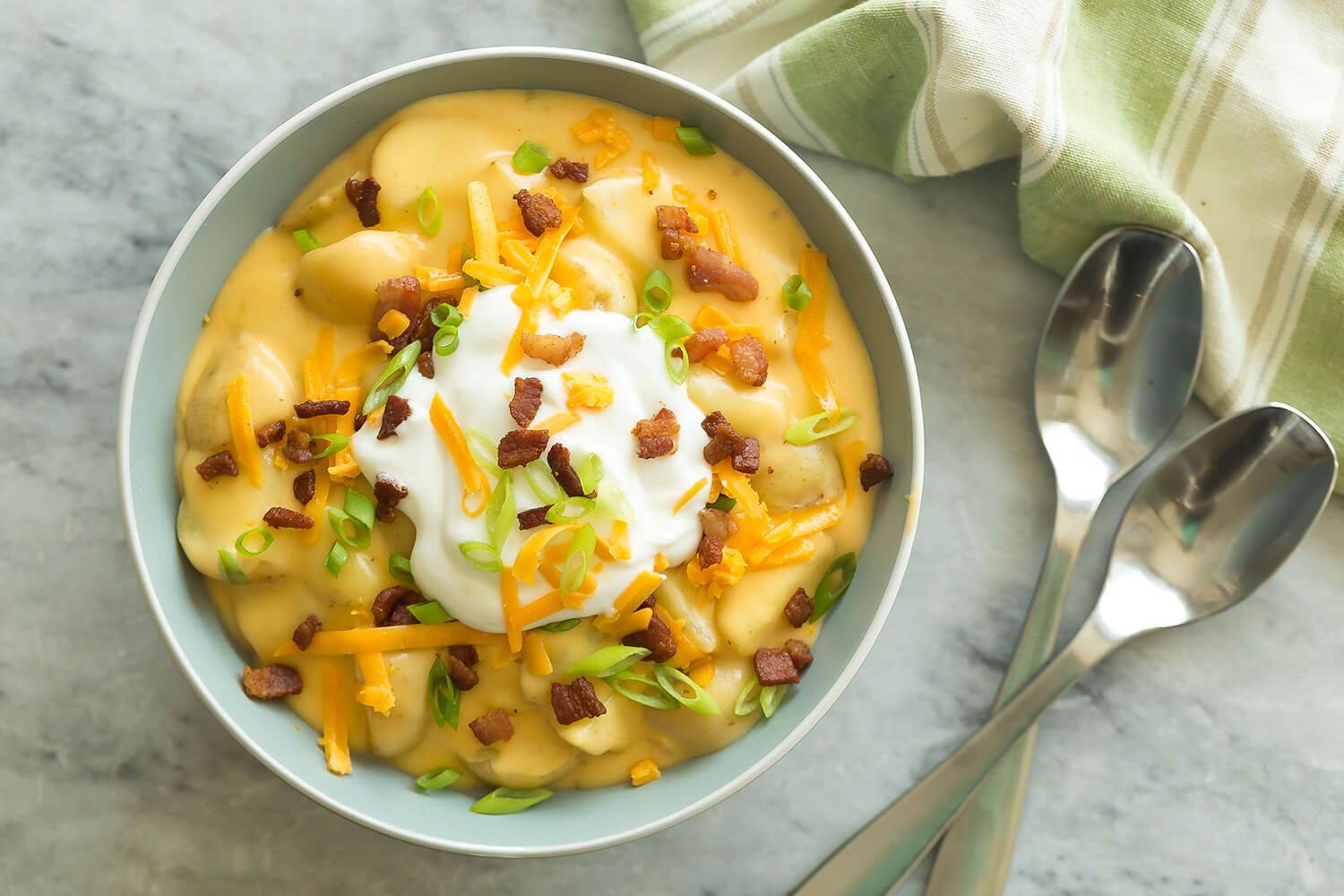 Watch the video for this easy recipe: a soup version of traditional baked potatoes with bacon, green onions, sour cream and grated cheddar—rich and hearty.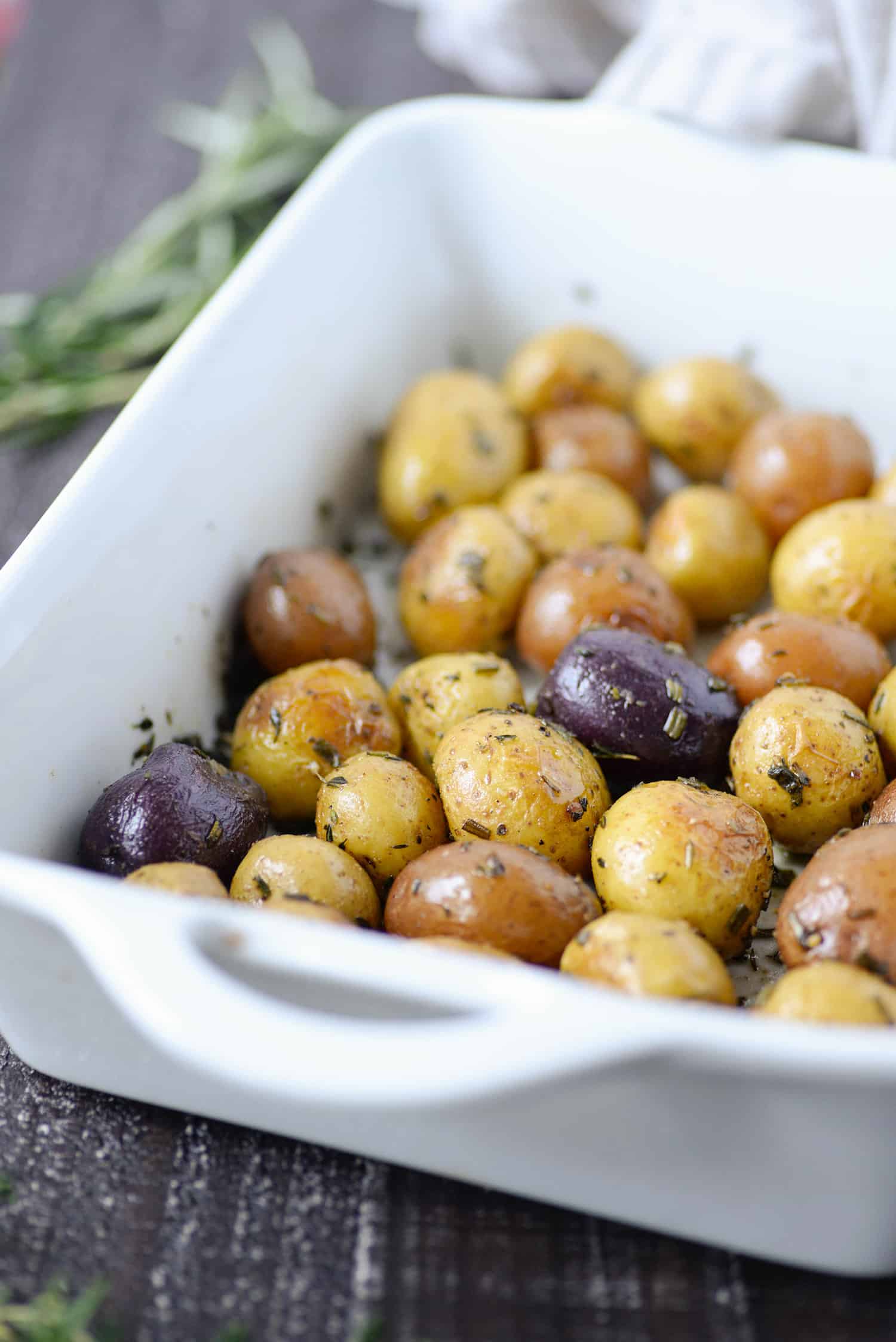 Tasty every time, this colorful dish is enhanced with classic fresh herbs like rosemary, sage, and thyme. Just toss, spread out the Little potatoes onto a cookie sheet, and bake.

The name says it all: try this decadent and comforting traditional French gratin, a favorite on any feasting table. Prep time is only 15 minutes and you can make ahead.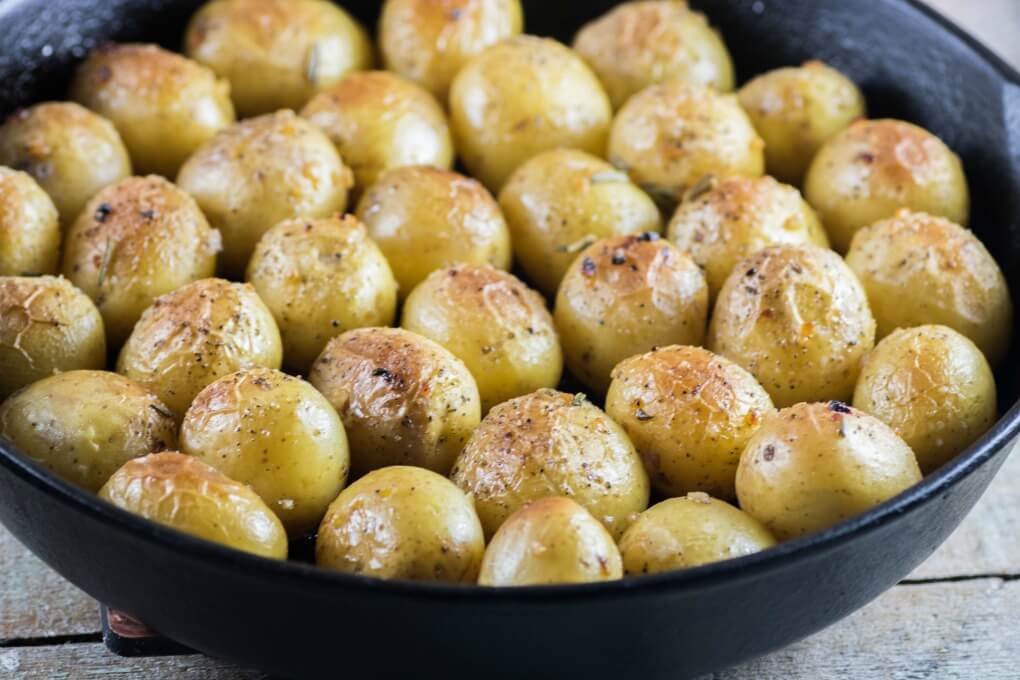 We brown these potatoes, spiked with roasted garlic, to a pleasant crisp. Beef stock and fresh rosemary add depth to the rich flavors of this versatile side dish.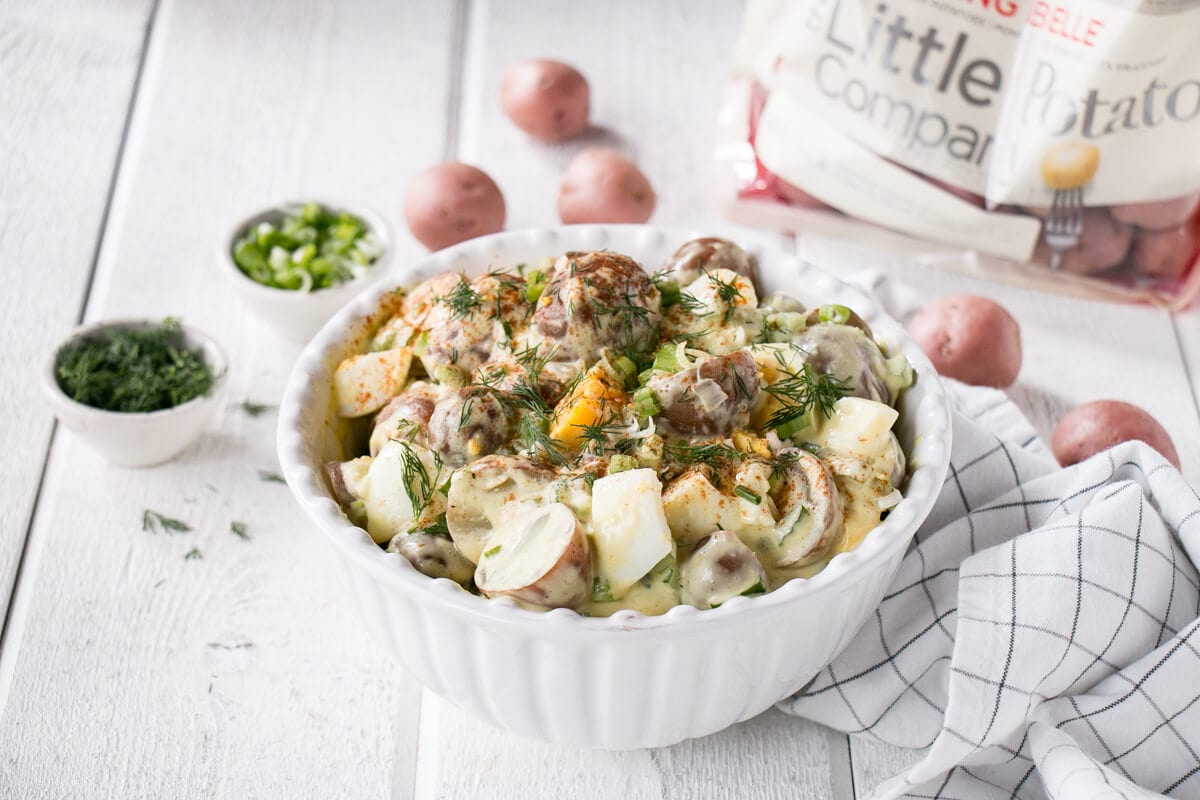 Dill pickles and apple cider vinegar star in this crowd-pleasing recipe, the kind grandma used to make. Its crunchy-creamy combo of textures and sweet-tangy flavor combinations make it a timeless side dish of choice. Omit eggs and use vegan mayo for your vegan guests.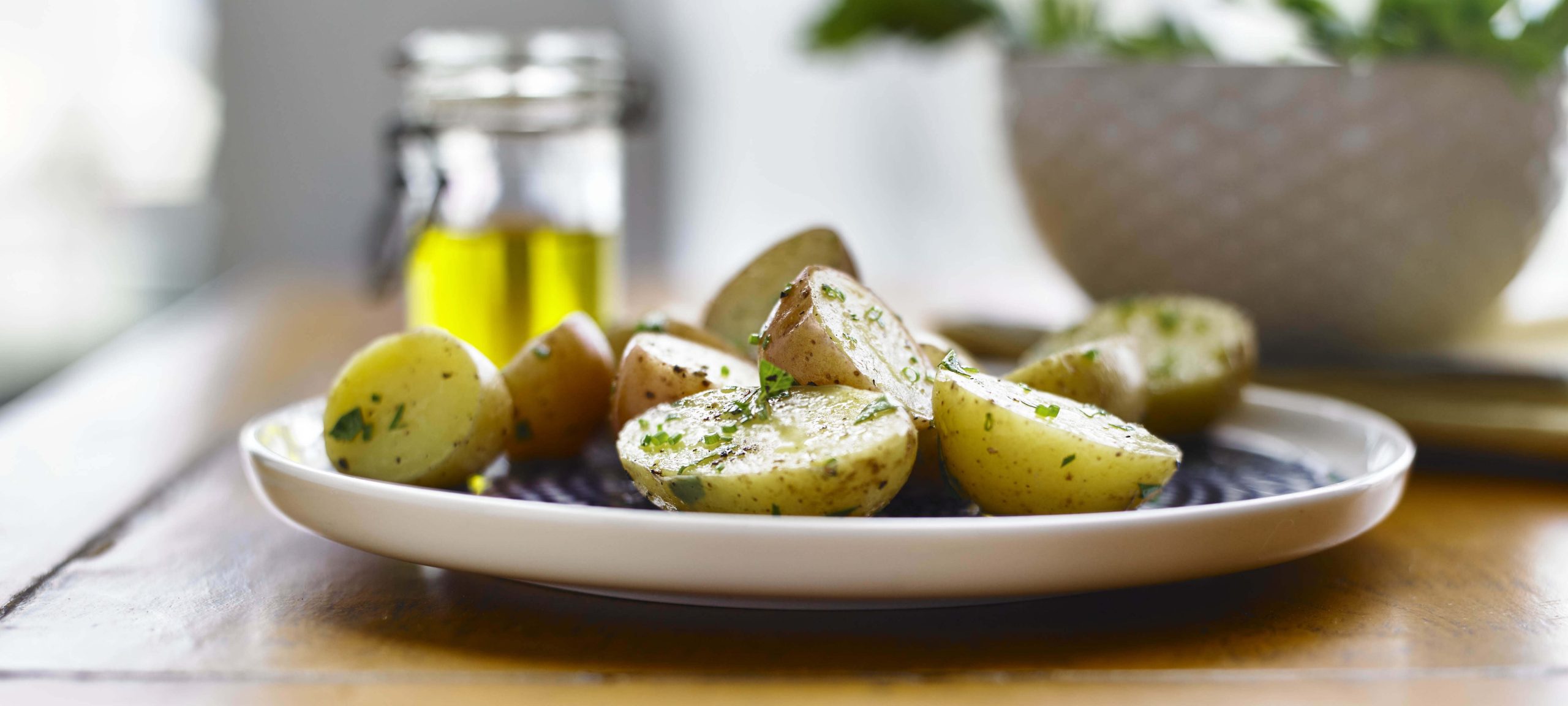 Steaming seals in moisture and nutrients. Put together this straightforward side in just five minutes, then season with fresh herbs. You could go the milder route like chives or parsley, or something with more zip like dill, mint, or tarragon.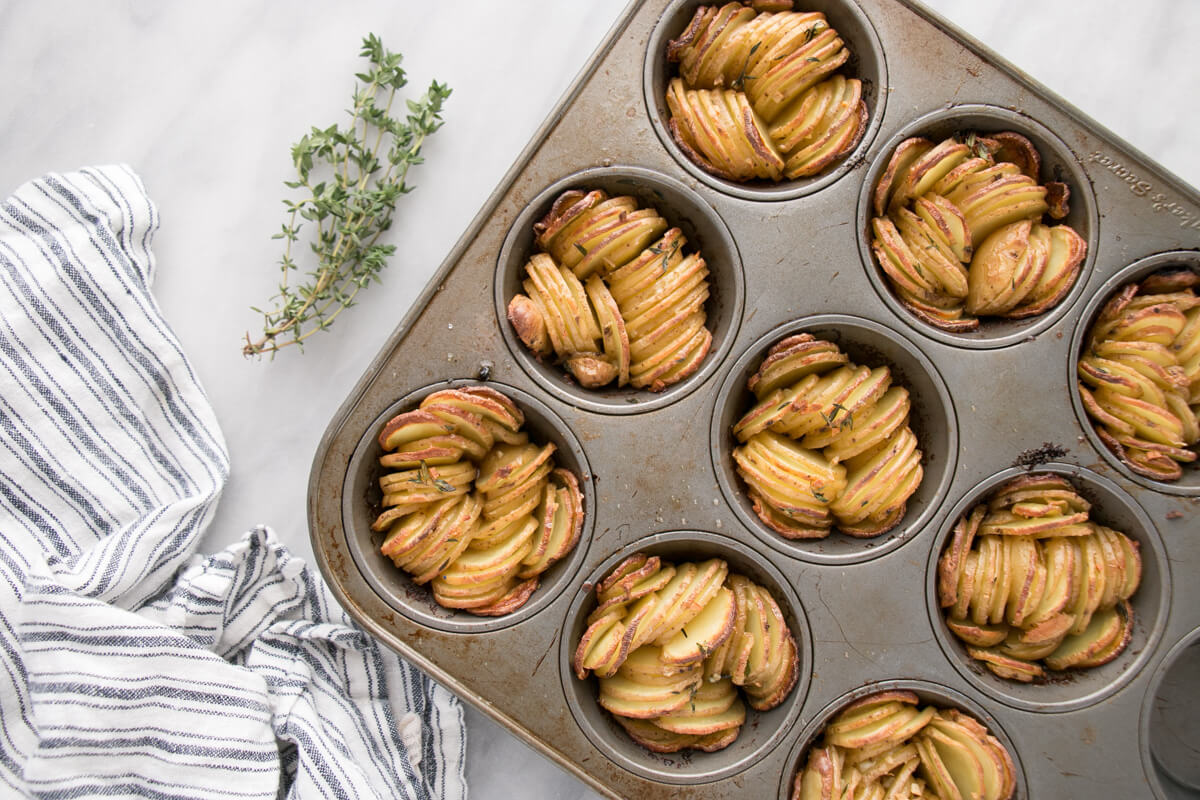 These dollops of thin-sliced Little potatoes with chef-level plate appeal make a snazzy statement on the table and crisp up perfectly every time. You'll need just five ingredients and you've probably already got them all on hand. Easy!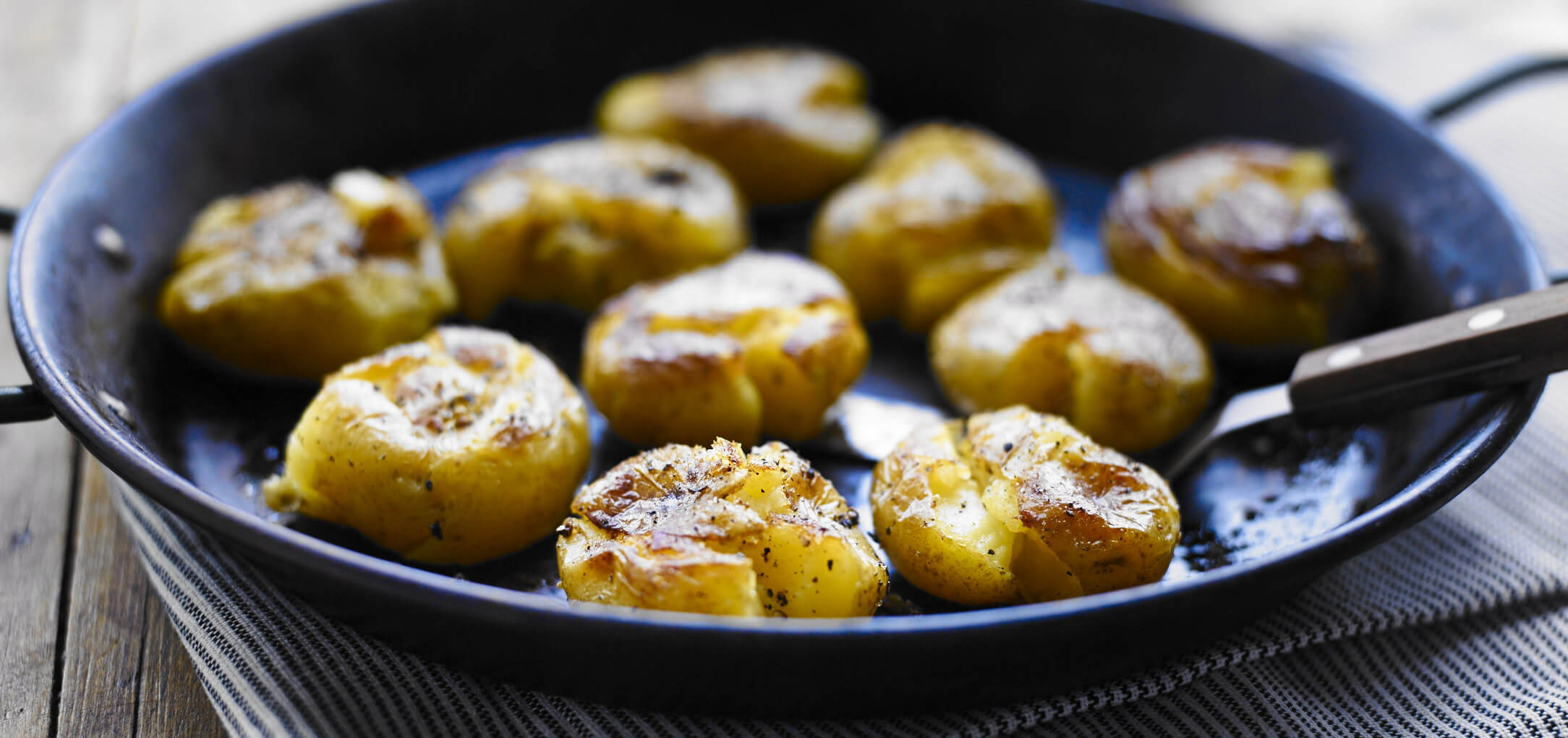 Boil, then smash gently on the hot skillet for melt-in-your-mouth Little potatoes. Bring out the potatoes' naturally buttery flavor simply with salt and pepper, then serve with anything from chicken or tofu to grilled fish or steak.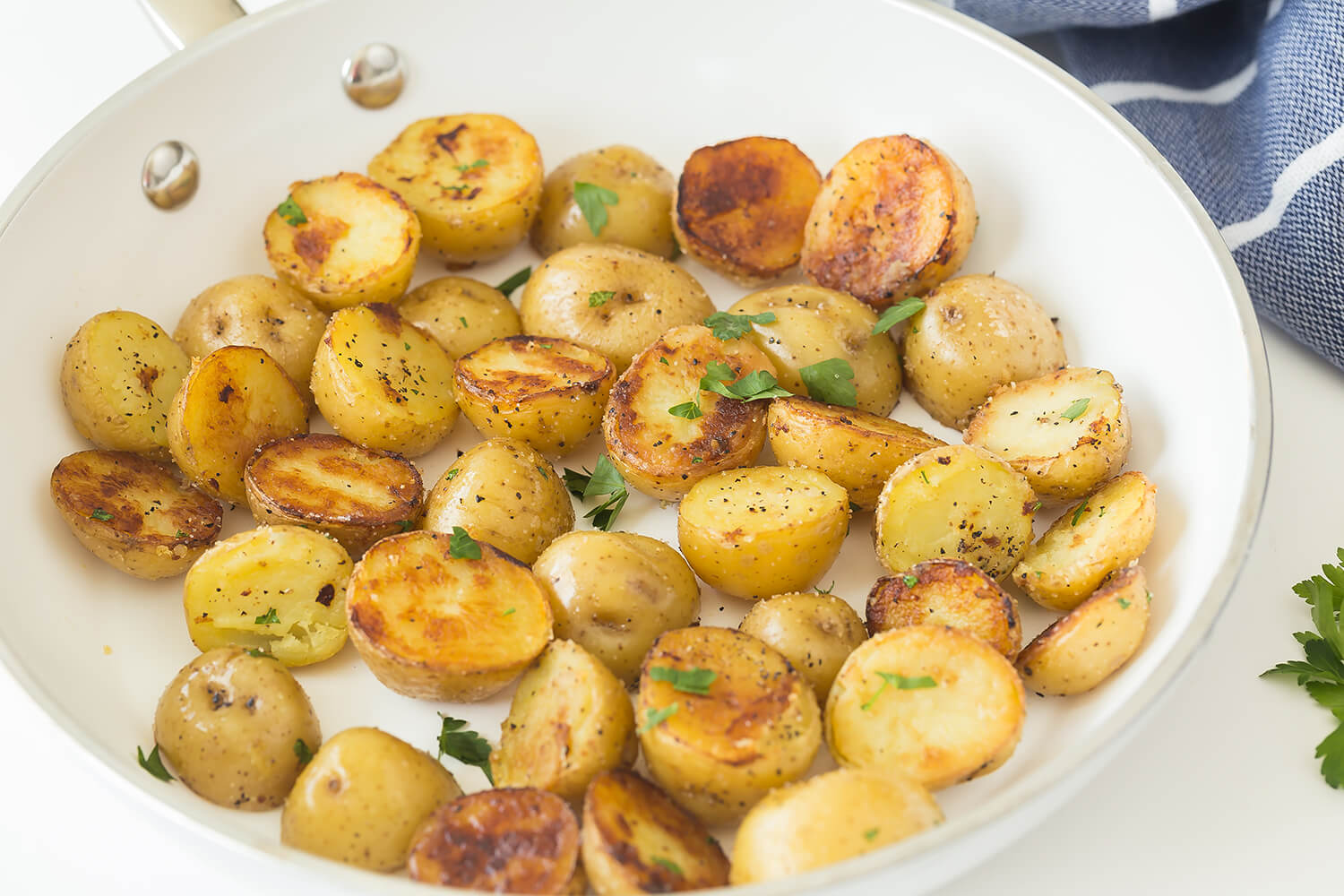 Raid the pantry to make these quick skillet potatoes in fewer than 15 minutes. Halved, they brown nicely in the frying pan—a tasty accompaniment to eggs and ham breakfast, brunch entrée or dinner.
Nutty and tangy, Little potatoes are tossed in fresh basil, garlic and shallots, with some fresh grated Parmesan. elevate the usual to something noteworthy. Your family or guests will taste the difference.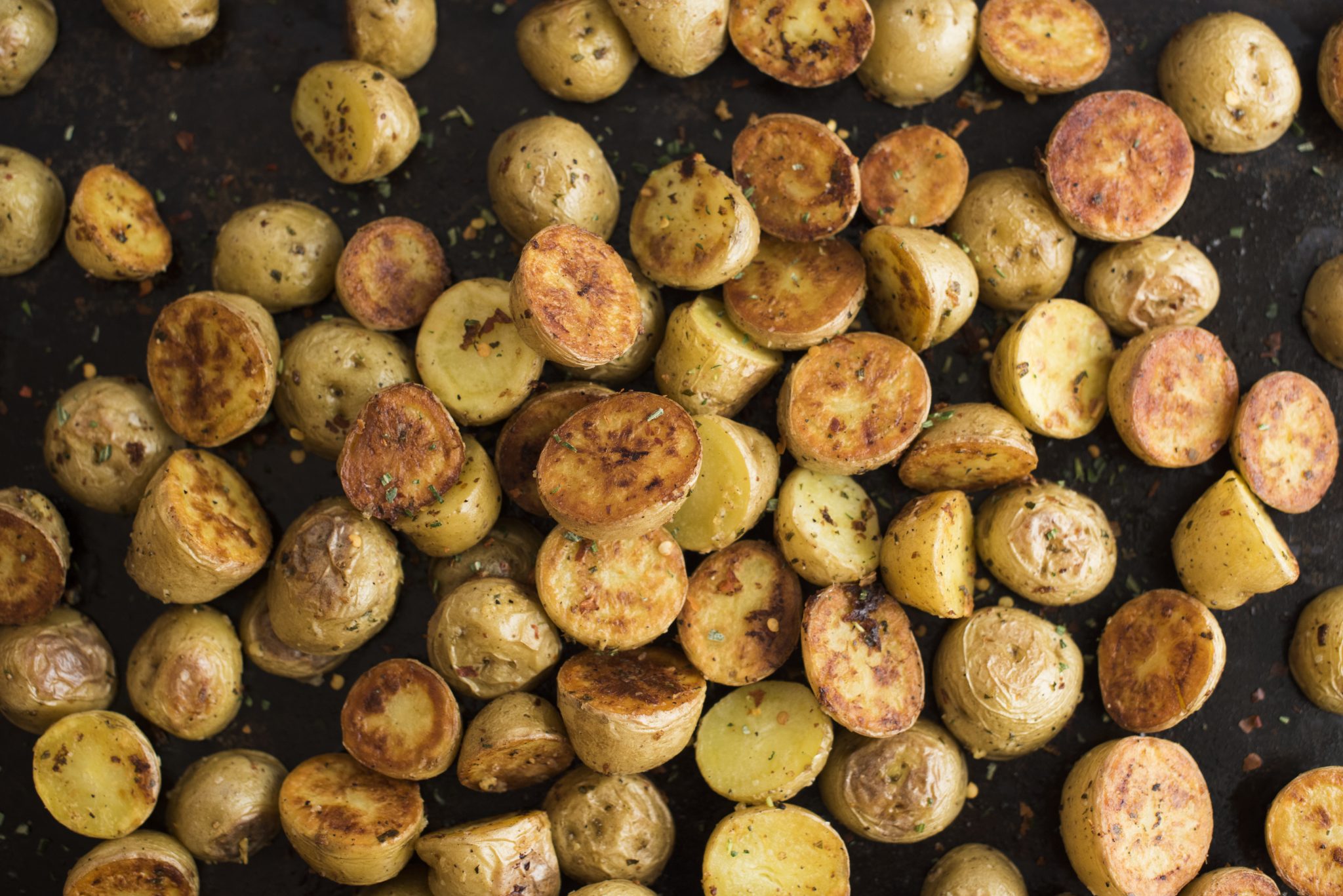 This aromatic herb infuses the Little potatoes slowly roasted to perfection classic style with olive oil, garlic, and salt with a woodsy, pine-scented flavor. An Italian-inspired favorite.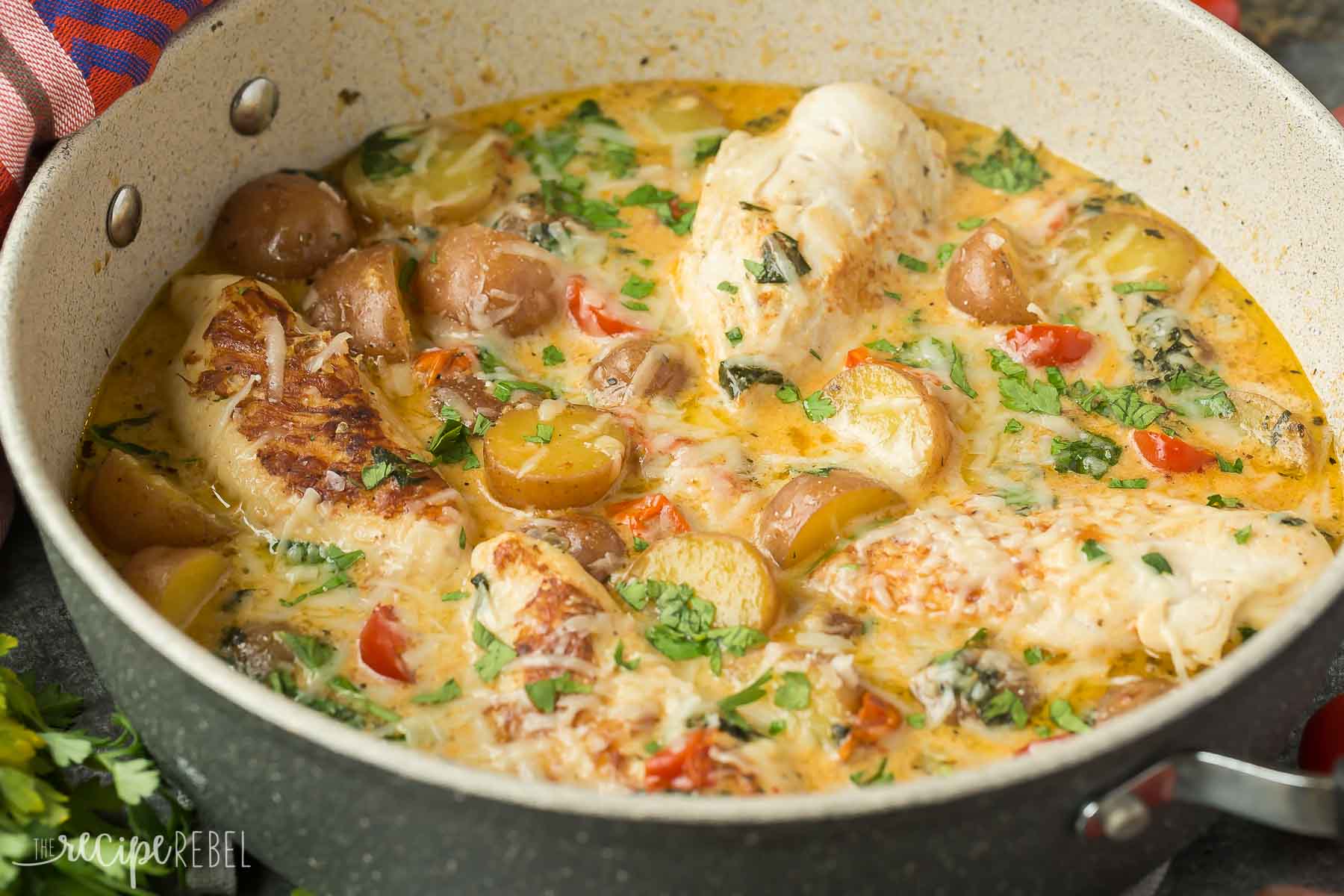 The whole kitchen will fill with tantalizing aromas as the chicken breasts simmer in this one-pan meal of potatoes cooked with cherry tomatoes, fresh spinach, Parmesan cheese, and herbs.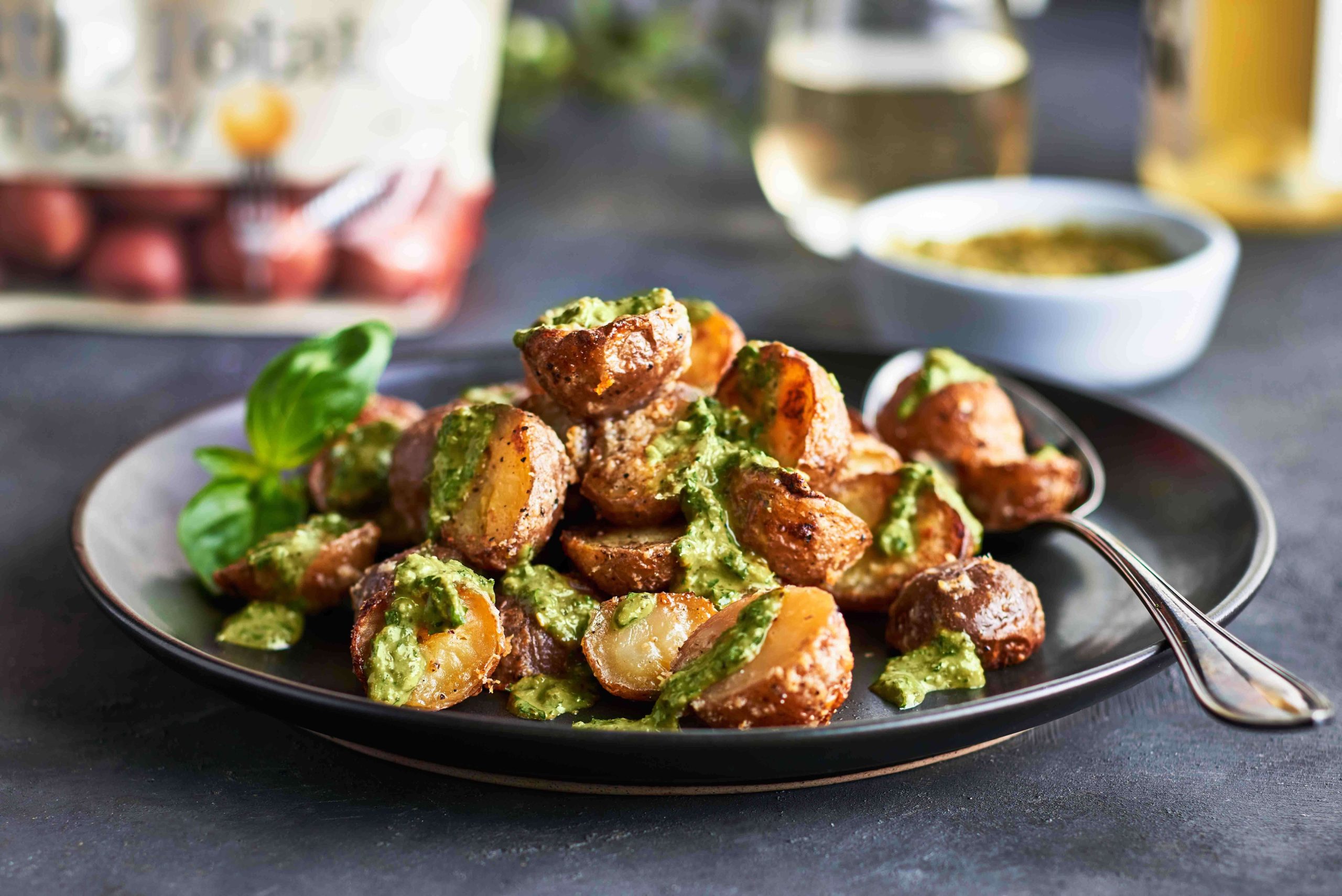 Master Chef Michael Bonacini shows how to enliven halved Little potatoes into tasty nuggets drizzled in pesto, with only 10 minutes prep time. Serve with roasted chicken and sautéed kale or steamed fish and broccoli.
Ready for more? Take a look at our best recipes of 2018 and 2017, too.
Want even more? Try these time-saving tips and tricks of the trade for Little potato cooking basics in microwaving, making a foil-packet for grilling or in your oven, cooking in an Instant Pot with easy recipes, plus mastering the grill with Little potatoes.