When the weather outside is frightful (or even just moderately chilly) we love to fire up the oven and roast up our favorite vegetable—Creamer potatoes! If you're looking for some new side dish staples, we've found our 10 favorite roasted potatoes recipes for you to try. Let's get roasting!
Creamy Little Potatoes are covered in smoked paprika, roasted onions, and blue cheese—need we say more?
This crispy side dish has a homemade aioli that garlic enthusiasts will love. The flavors in this dish will add a punch to any meal!
An easy side dish with tons of roasted vegetable flavors. Little Potatoes, butternut squash, and bacon are all covered in fragrant spices.
Za'atar is a Middle Eastern spice mixture that adds some aromatic goodness to this roasted recipe.
With just a few simple ingredients you can toss together these crispy Creamer potatoes for an easy side dish.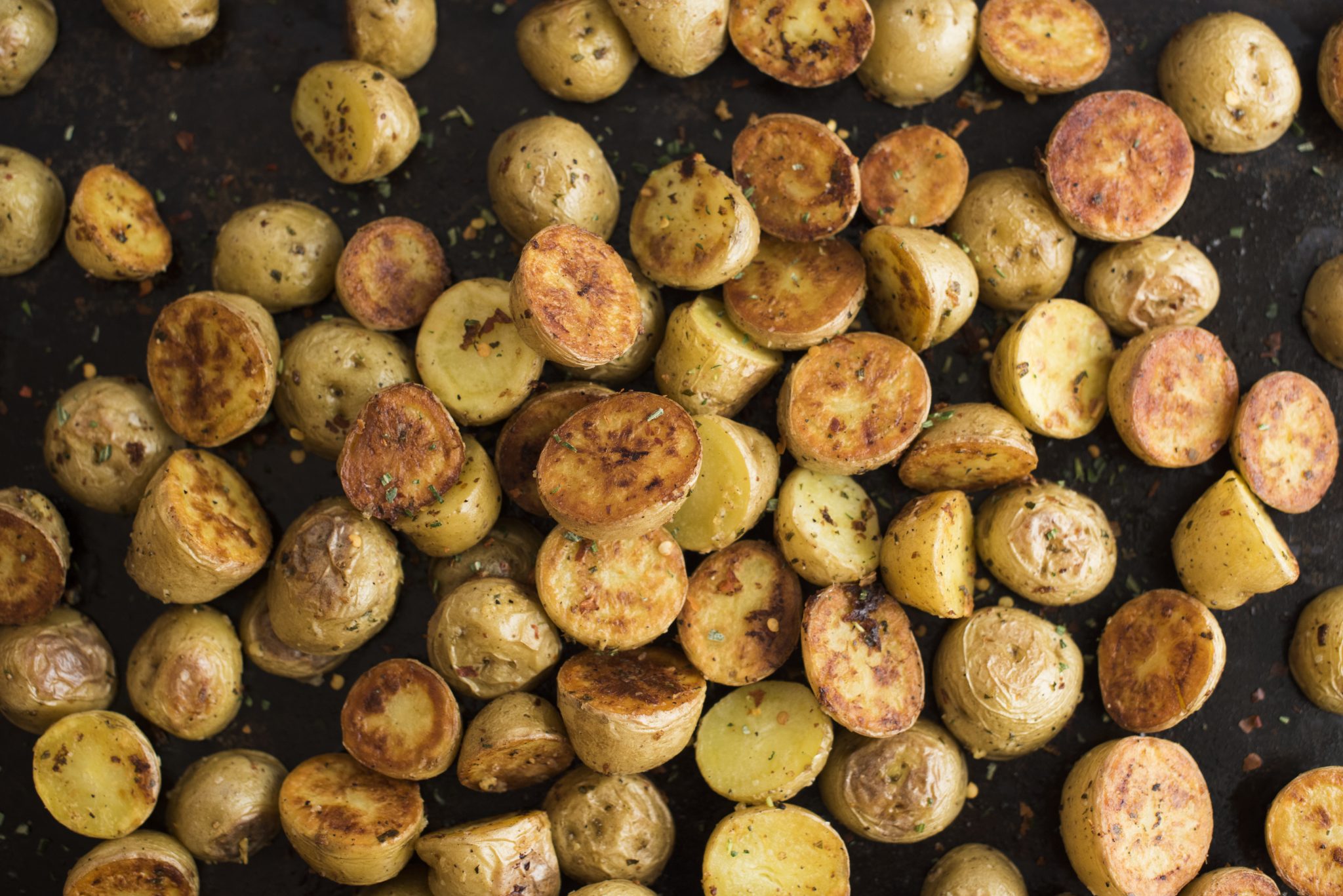 Elevate your classic roasted potatoes recipe by adding a Parmesan and pesto sauce.
Douse your potatoes in garlic, rosemary, and succulent lemon juice to make this Greek-inspired dish!
Dijon and Little Potatoes pair together so deliciously to make this super simple side dish. Add Parmesan for extra flavor!
This sweet and savory dish is elevated by our Fingerling Potatoes. This is a great recipe to get your kids to help with!
And for our number one, it's our top recipe of all time! These ultimate roasted potatoes have a bunch of tips and hacks on how to perfect that roasted texture. Learn the secret to achieving the perfect balance between the crispy outside and soft, fluffy inside.