Whether you're boiling 'em, mashing 'em, or sticking 'em in a stew—little potatoes are one of the most versatile veggies around. Even though they sound similar, mashing and smashing potatoes serve two different purposes. Both require boiling at first, but then you can choose your own adventure in terms of whether you're looking for a creamy side dish or a crispy appetizer.
Mashing Versus Smashing: What's the Difference?
While mashing might seem like a job for those cumbersome big potatoes, using little potatoes considerably speeds up the process. Because you don't have to wash or peel our Little Potatoes, all you need to do is roll them straight out the bag and into your pot, cover them with a few inches of water, and bring to a boil. Once you've simmered for 15 minutes (or until fork tender), they're ready to mash. If you want to level up your mashed potatoes, try adding ingredients to infuse the water you're boiling them in. For some of our favorite ingredients, see our How to Boil Potatoes guide.
Smashing potatoes requires a few additional steps, but they make a tremendous appetizer. Fancy crackers simply cannot compete with a crispy on the outside, buttery on the inside little potato as a vessel for dips and toppings. It might take a few practice potatoes to get your smashing technique just right, (but having snacks while you assemble the dish is never a bad thing).
How to Smash little Potatoes: The Basics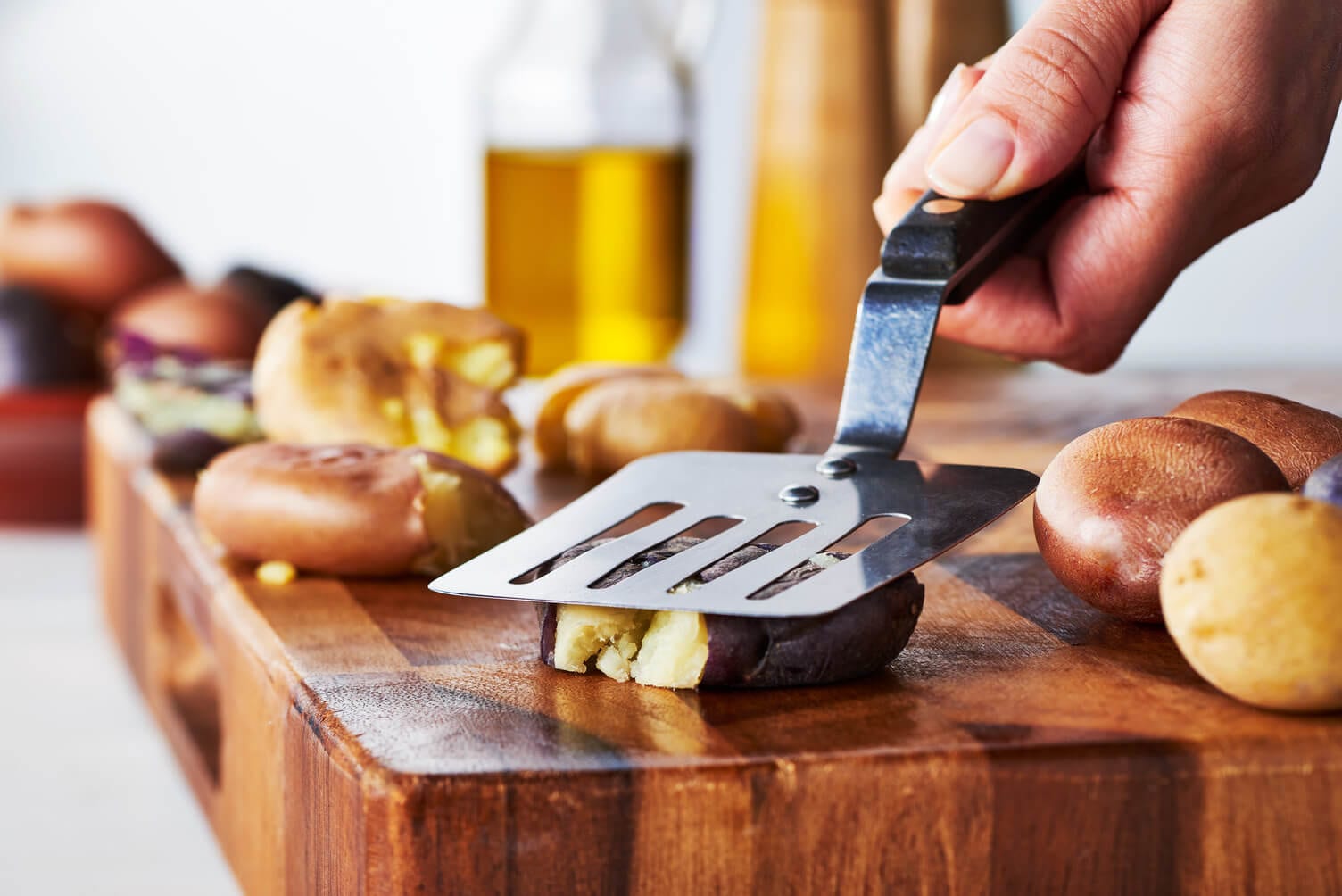 Perfect your potato smashing technique with these simple steps.
Cook the potatoes and let them cool. You can cook your potatoes either by boiling them, or if you have leftover roasted potatoes you can use those as well. As long as the potatoes are whole and haven't been sliced or chopped, they're fair game. Boil your potatoes for 15 to 20 minutes until fork tender in salted water. Reference our handy 'No Recipe Required' guide for our easiest boiling methods.
Get your favorite smashing apparatus. You can use the flat bottom of a measuring cup, a slatted spatula, a glass, or even the bottom of a wine bottle. You'll need a sheet pan lined with parchment paper, and a flat surface to smash on (a cutting board will do nicely).
Smash away, but gently. Carefully flatten your potato with your smashing utensil until you see the skin break and some of the potato insides start to show. Try to keep all your potatoes around the same thickness, so they reach the same level of crispiness once you roast them. You'll want to keep them on the thicker side, to make for easy snacking once the toppings are on.
Get crispy. Place all your beautifully smashed potatoes on the parchment-lined sheet pan with some room in between them (to make sure they crisp up real nice). Drizzle with olive oil and season with salt and pepper, then roast in a 400° F oven for 10 minutes on each side. Flipping potatoes halfway through can seem like a pain, but it ensures each side gets equally crispy and holds together better once you're put your toppings on. If you want them extra crispy, roast for an additional 3 to 5 minutes.
Once they're out of the oven, it's time for the fun part. Choose your favorite toppings or dips (you can even turn them into potato nachos), and serve!
10 Mashed and Smashed Potato Recipes to Get You Started
We've collected 10 of our favorite mashed and smashed recipe variations to get the inspiration flowing.
Adding cheddar cheese and chili powder is an easy way to add a pop of color to your mashed potato dishes. Stir in some sliced jalapeños to make it extra picante.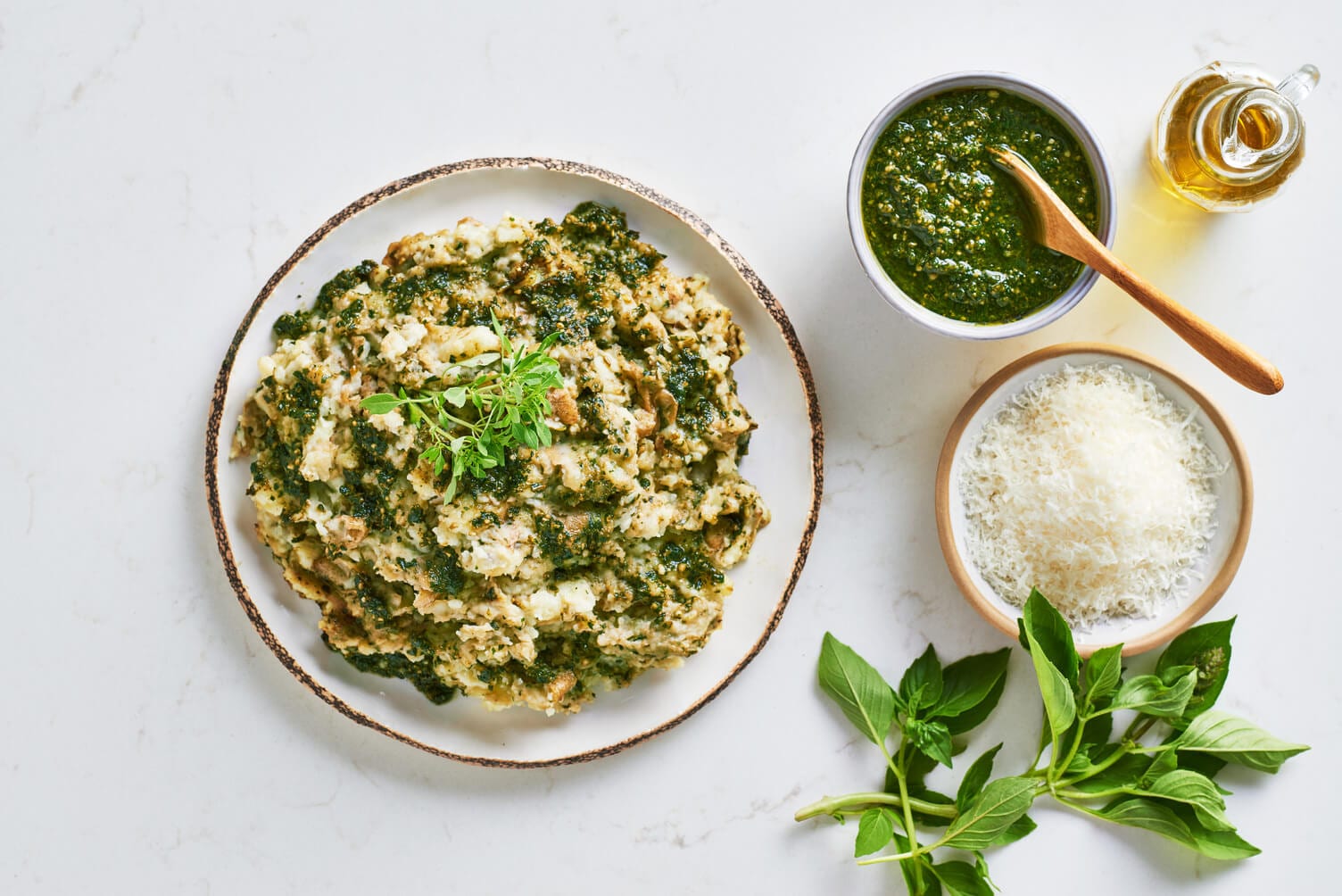 With pesto, parmesan, and a generous helping of garlic, this variation on your standard mashed potato recipe pairs wonderfully with any Italian cuisine-inspired dishes.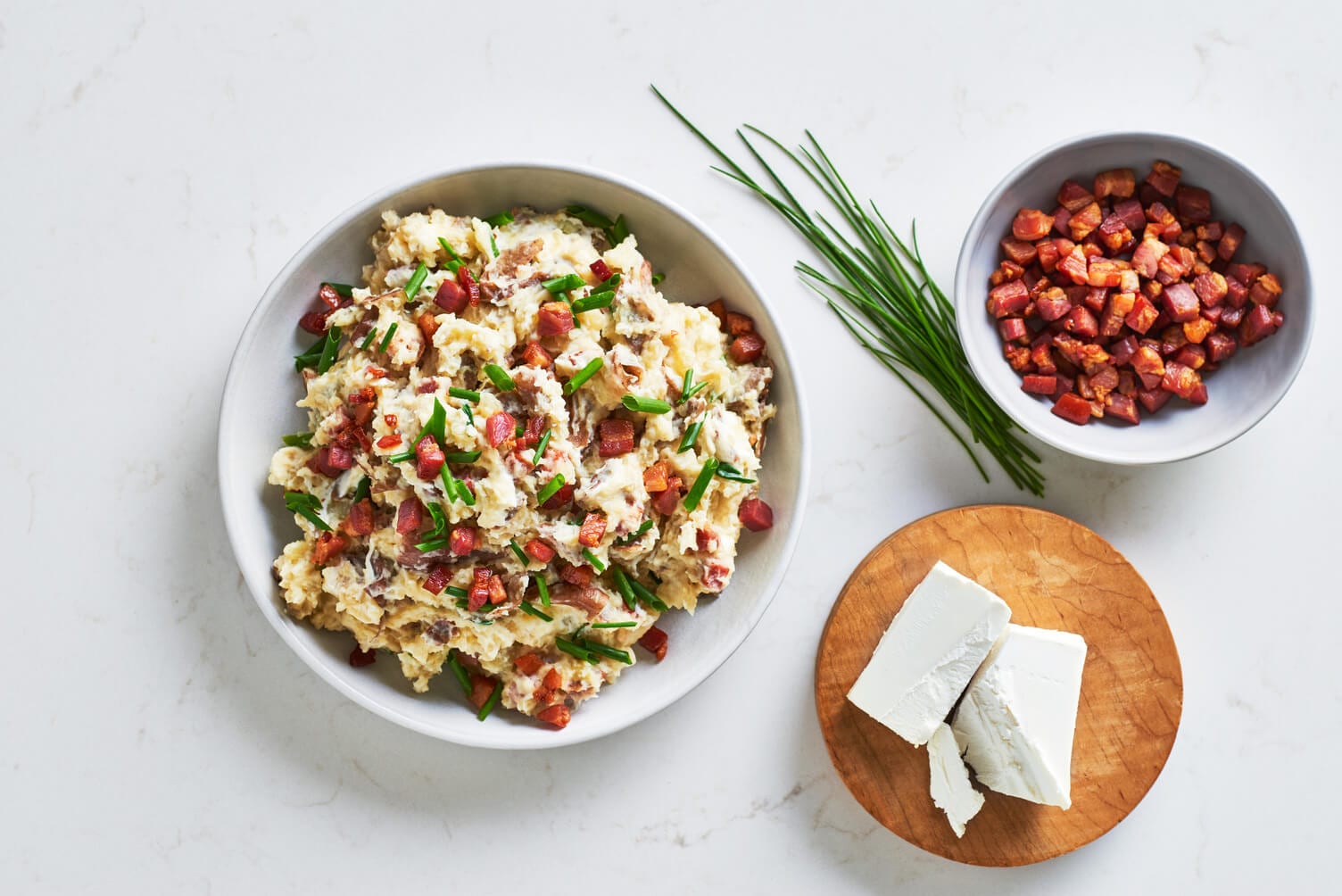 The contrast of pancetta and chives make this variation perfect for the holidays. Cream cheese adds so much extra decadence, too.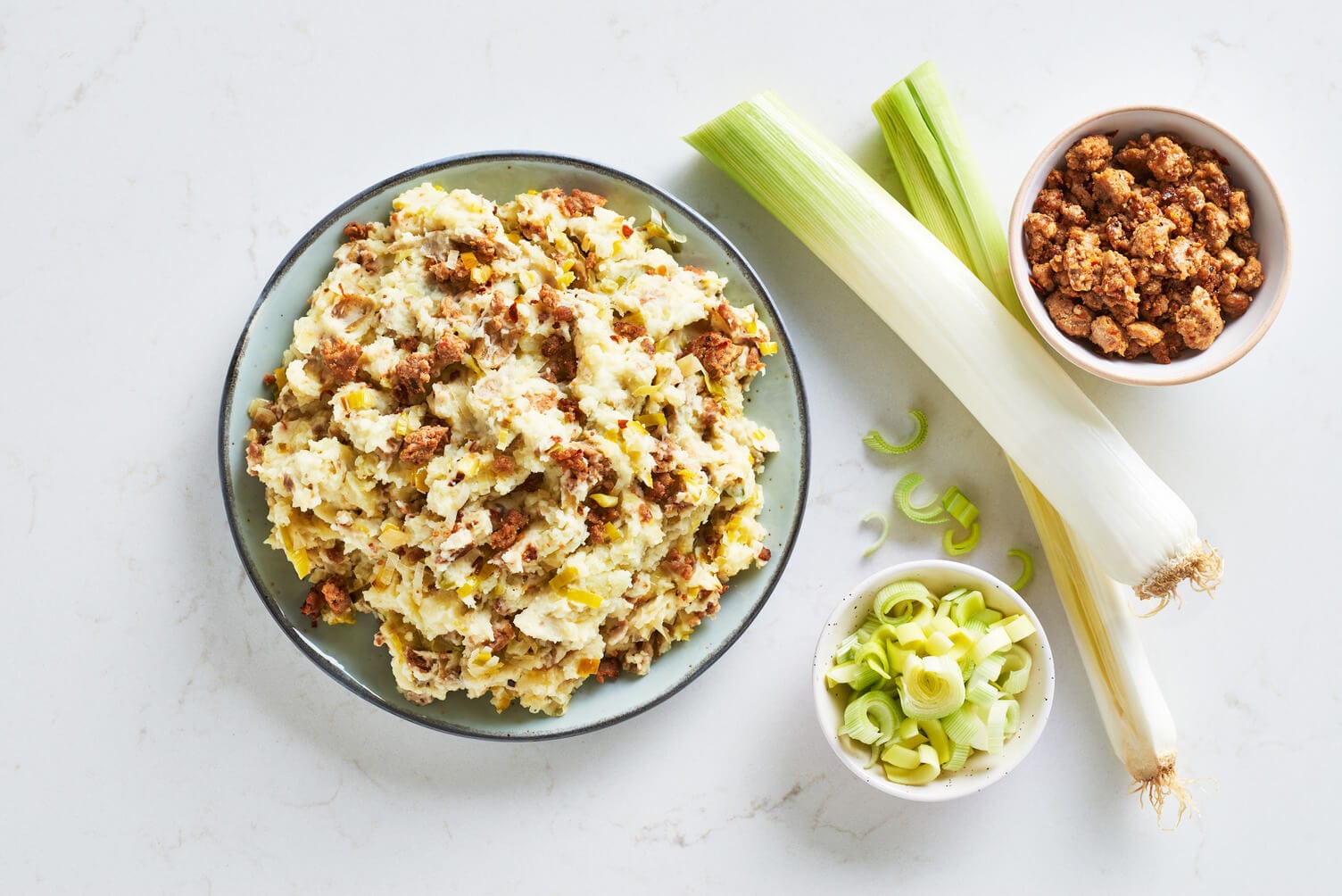 If adding lots of extra cheese isn't your speed, or if you already have a number of cheesy dishes on your table, crumbled chorizo sausages and leeks add extra texture and delicious saltiness to this variation.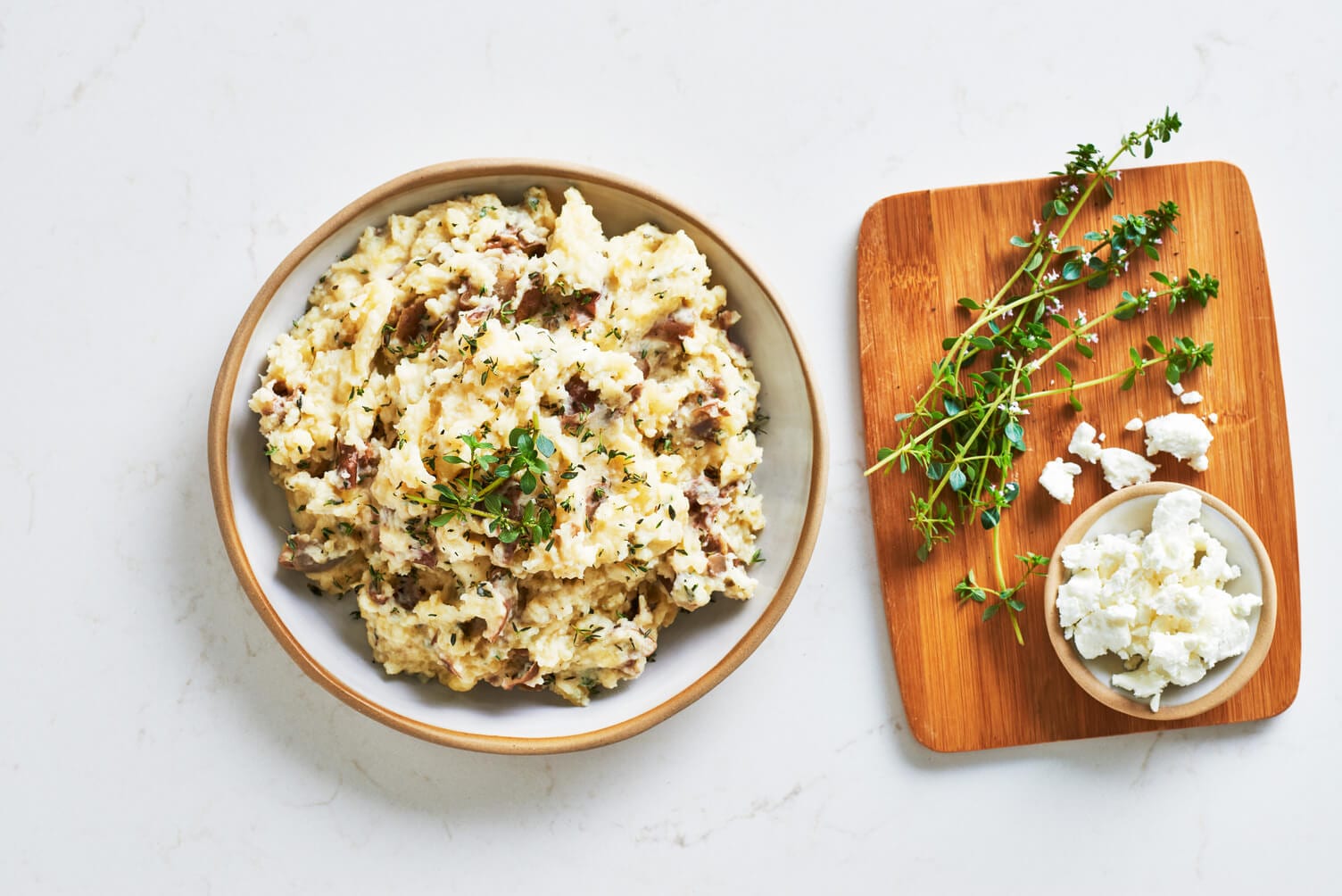 Creamy goat cheese and fragrant thyme are easy additions to spruce up a standard mashed potato recipe. The extra prep is minimal and the garnish adds a fresh touch.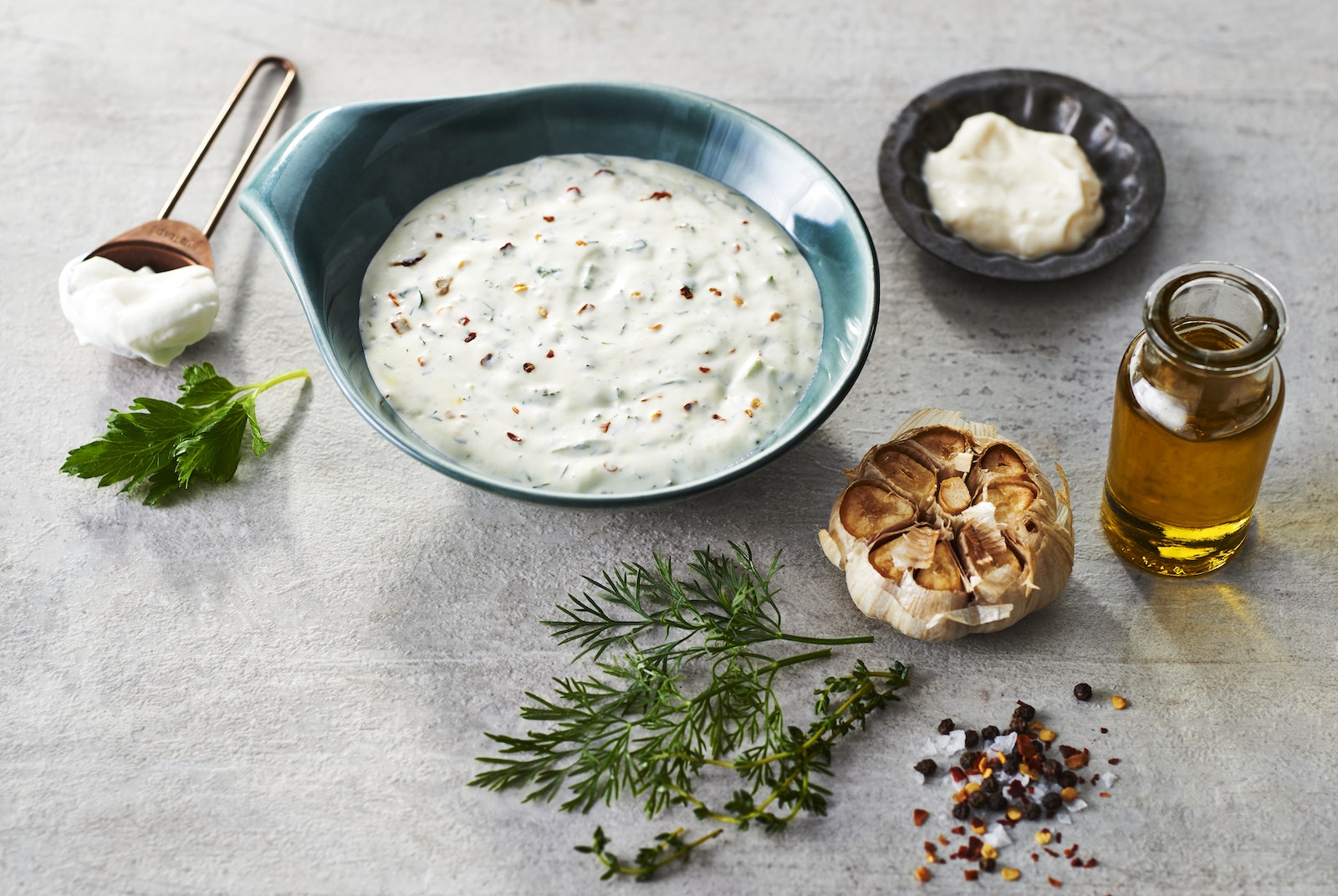 Herby, garlicky aioli is one of the best possible toppings you could select for a smashed potato appetizer. Something about the combination of fragrant herbs, garlic, and rich sour cream makes it truly delectable.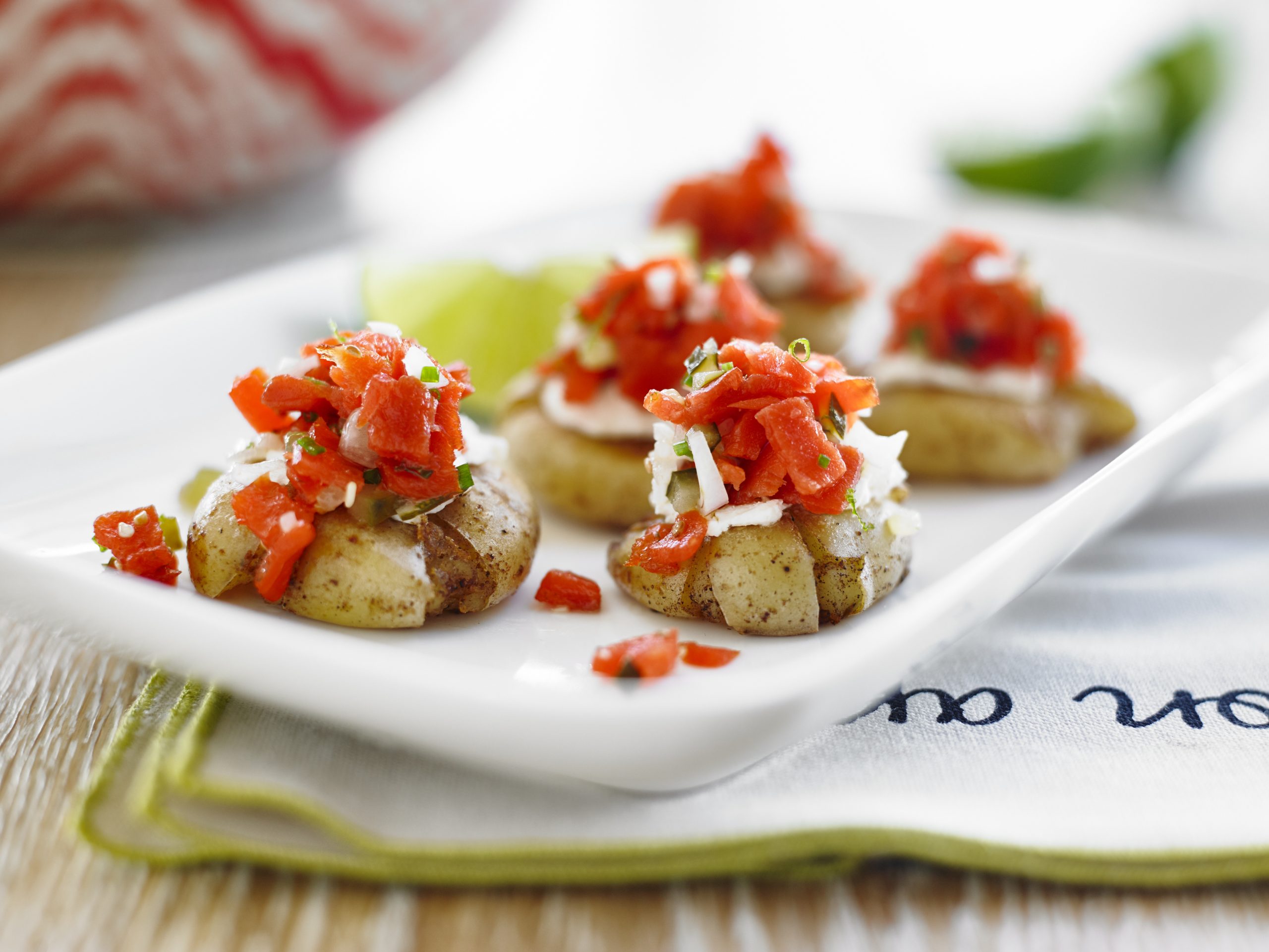 If you're looking to level up your topping game, this recipe for a simple salmon tartare adds so much. With smoked salmon, chives, dill pickle, and lime zest you'll have a tangy, salty appetizer that will look gorgeous on any spread. You can even speed up the cooking time by using our Microwave Ready Little Potatoes and letting the steam trays do the work instead of boiling.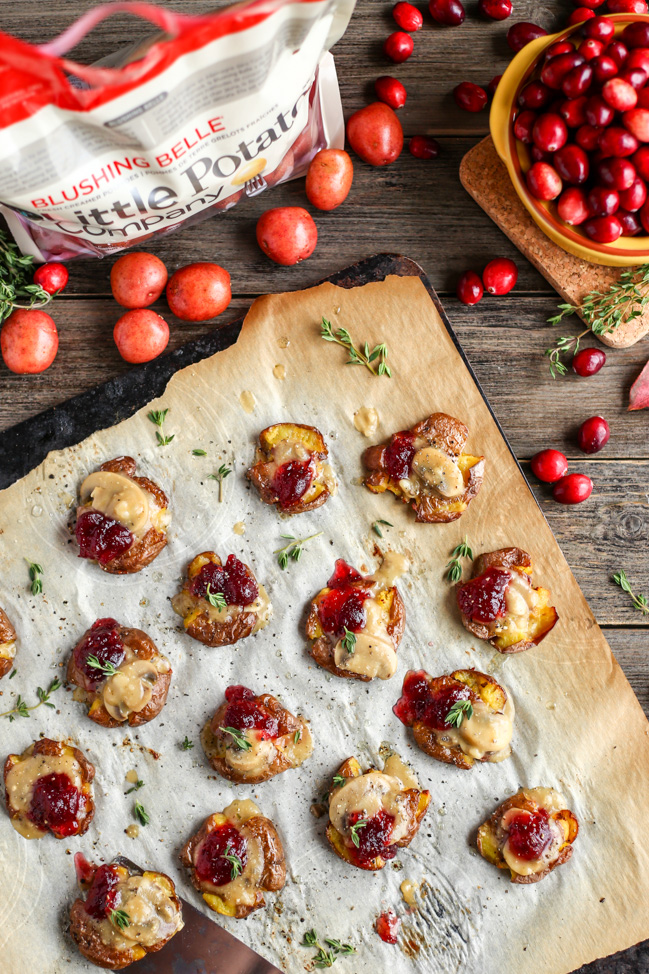 One of our most enduring favorite holiday recipes, these gorgeous smashed potatoes are served with a mushroom gravy topping and tangy cranberry sauce. They're a little involved to make, but so worth it for the finished product.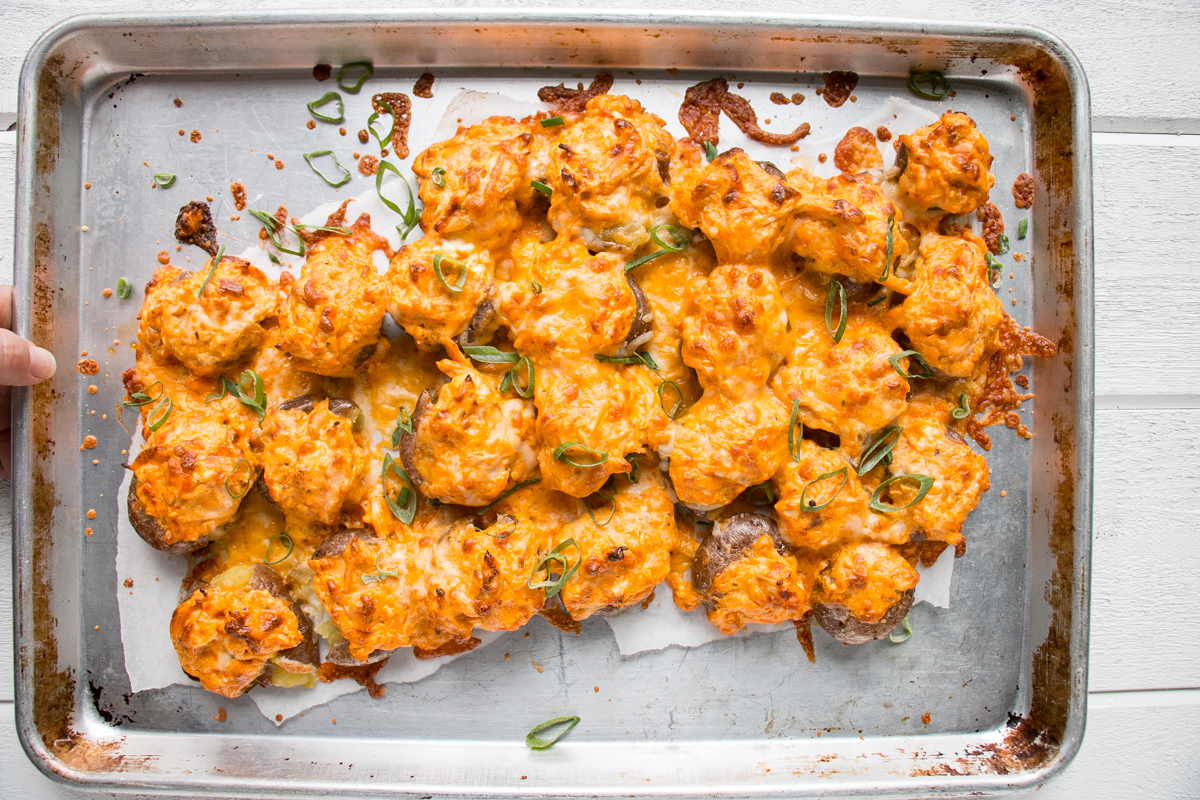 Easy, cheesy, and purposefully messy, a plate of these are perfect to serve up for a game day party at your place. Just make sure you have lots of napkins!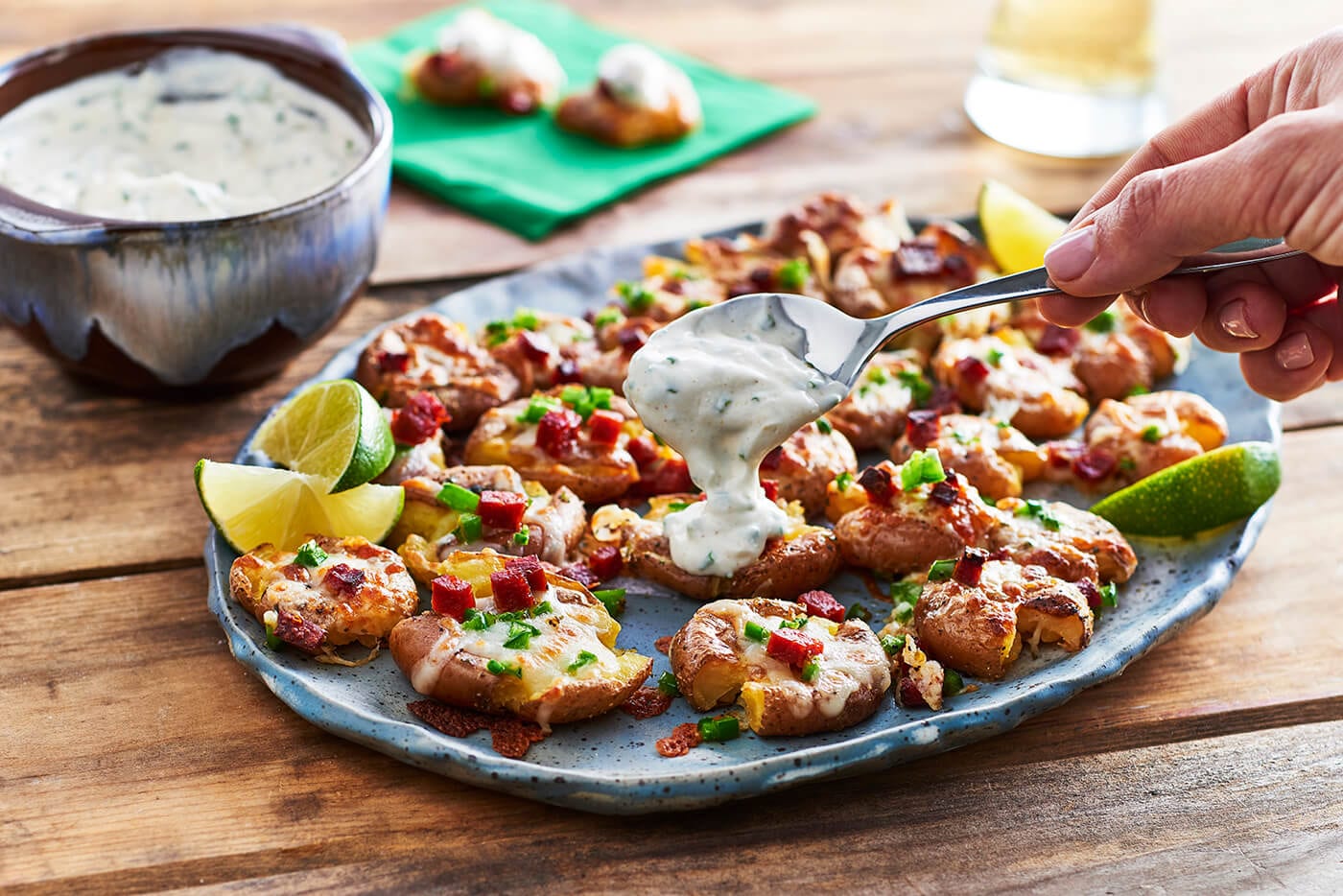 Inspired by classic potato skins, these smashed potatoes are made with an herby sour cream topping, lots of mozzarella, and spicy chorizo and jalapeños.
Still hungry?
Visit our eBook library where we've assembled and curated dozens of easy peazy recipes to keep your plates full this holiday season. Our holiday collection features some of our favorite roasted, sheet pan, and even poached potato recipes.