If you're a lover of all things garlic, these recipes are for you.
Whether you want three cloves of fresh garlic or maybe just a half teaspoon of garlic salt to add an extra flavor kick to a favorite dish, we've got you covered.
Try everything from some country-style smashed garlic potatoes to a homemade onion dip with these ten recipes.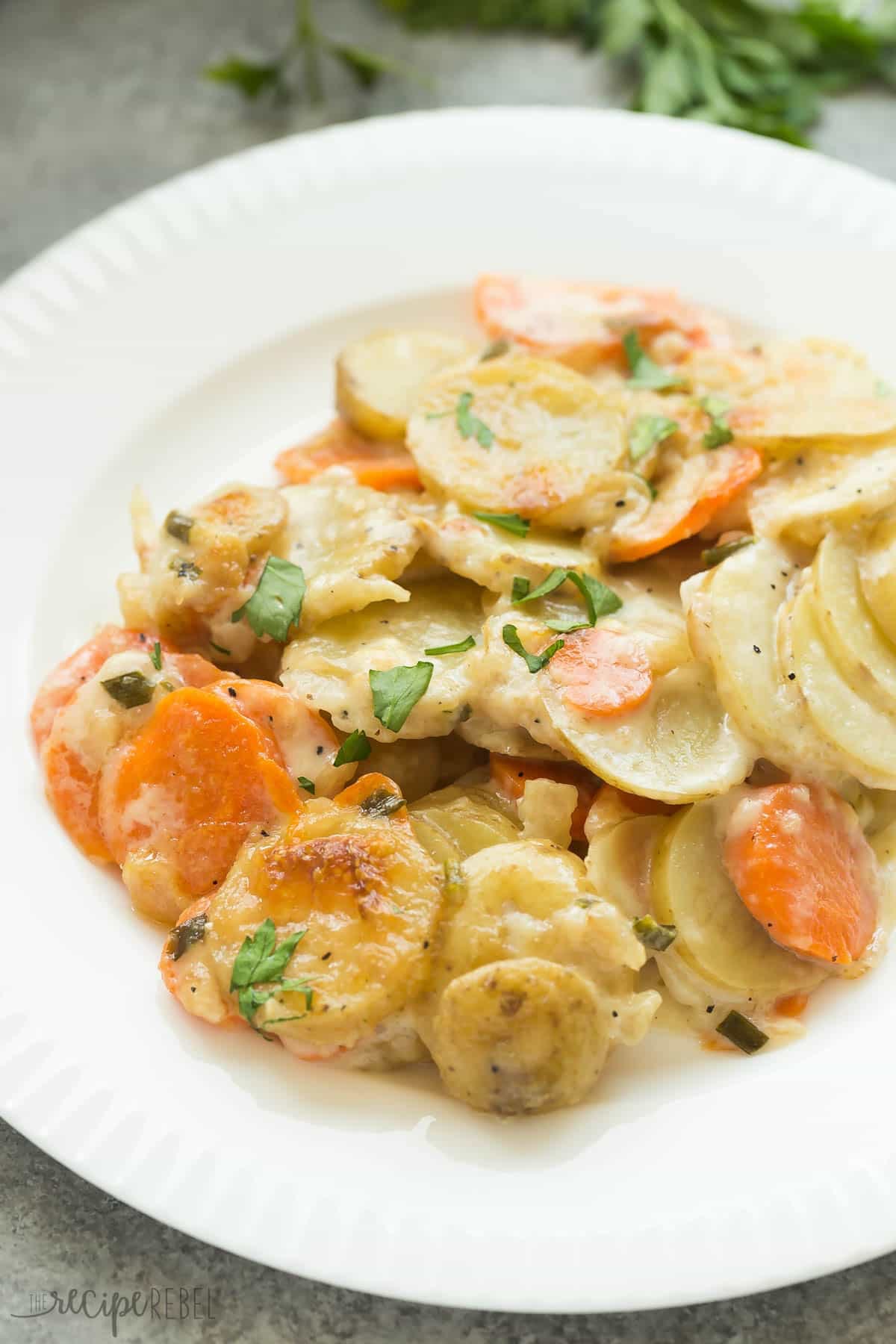 Scalloped potatoes don't have to be saved for holidays and special occasions. If you're craving some creamy, cheesy comfort food, scalloped potatoes are good all year round. This recipe calls for one teaspoon of minced garlic but feels free to add more!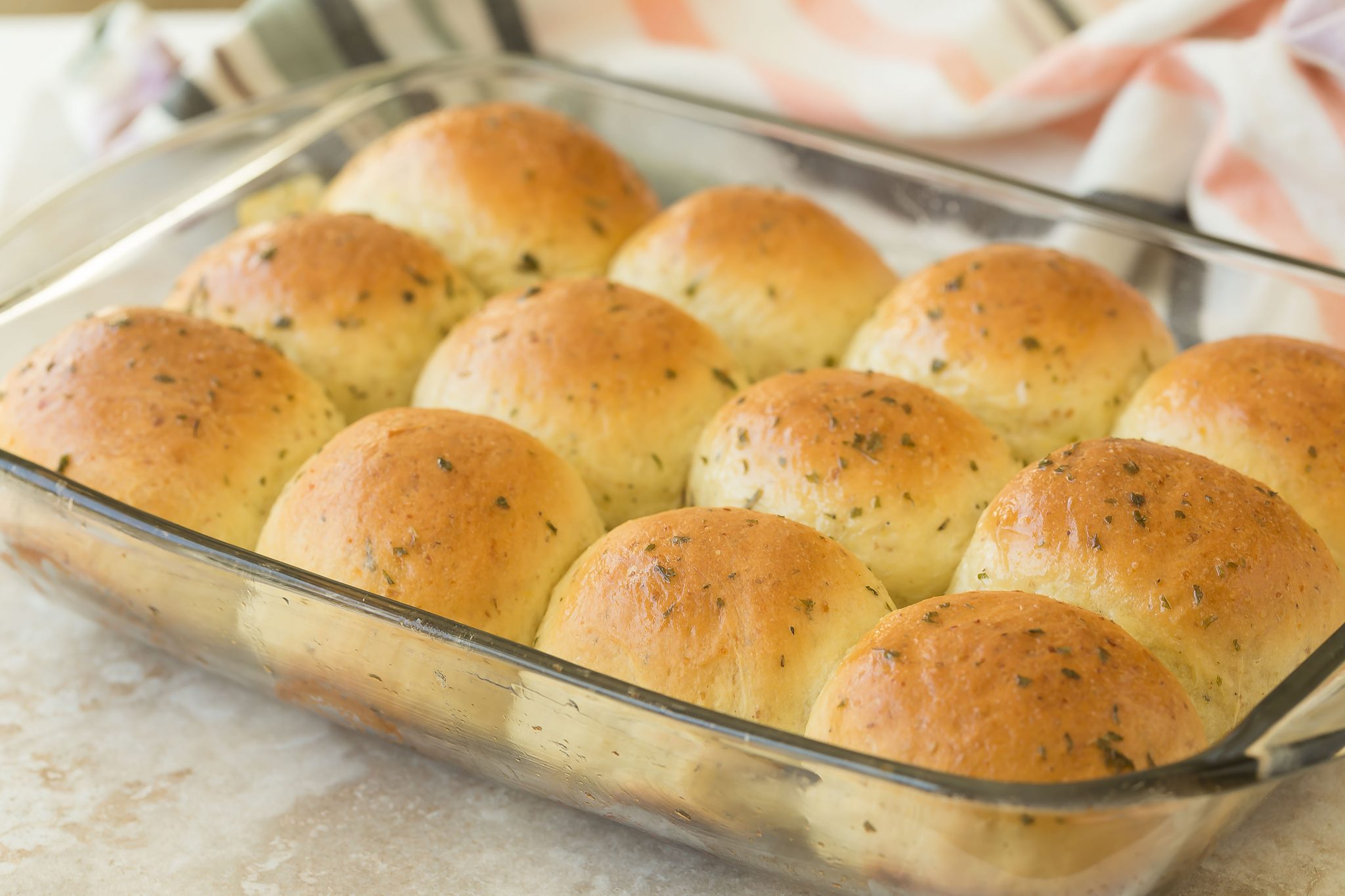 Did you know that fresh rolls can be made even more buttery and delicious by adding Creamer potatoes to the dough? Add garlic to the mix and you may need to hide these so they don't get eaten in under five minutes. These rolls are seriously tender and even come with a step-by-step recipe video.
You can't mention garlic without mentioning one of the best garlic dips around. Our crispy Creamer potatoes are drizzled with a decadent, homemade lemon avocado aioli for a side dish that's bursting with flavor.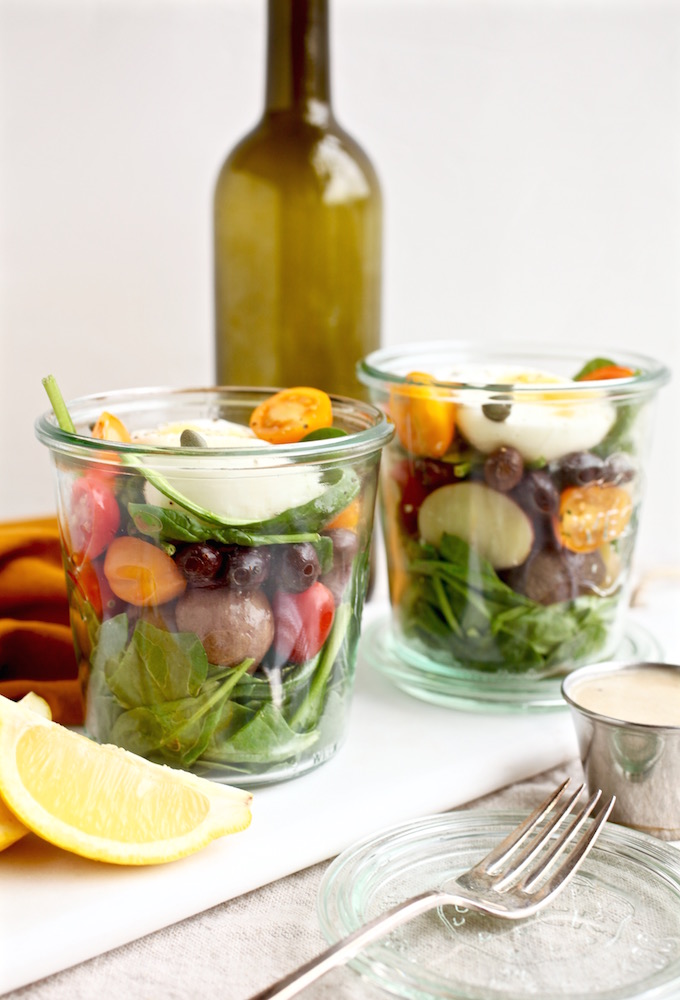 Even salads can get some garlic action! These Mason jar salads are perfect for picnics, lunches you need to take on the go, or something you can prep beforehand to enjoy at any time. The garlic lemon dressing can be blended up in no time!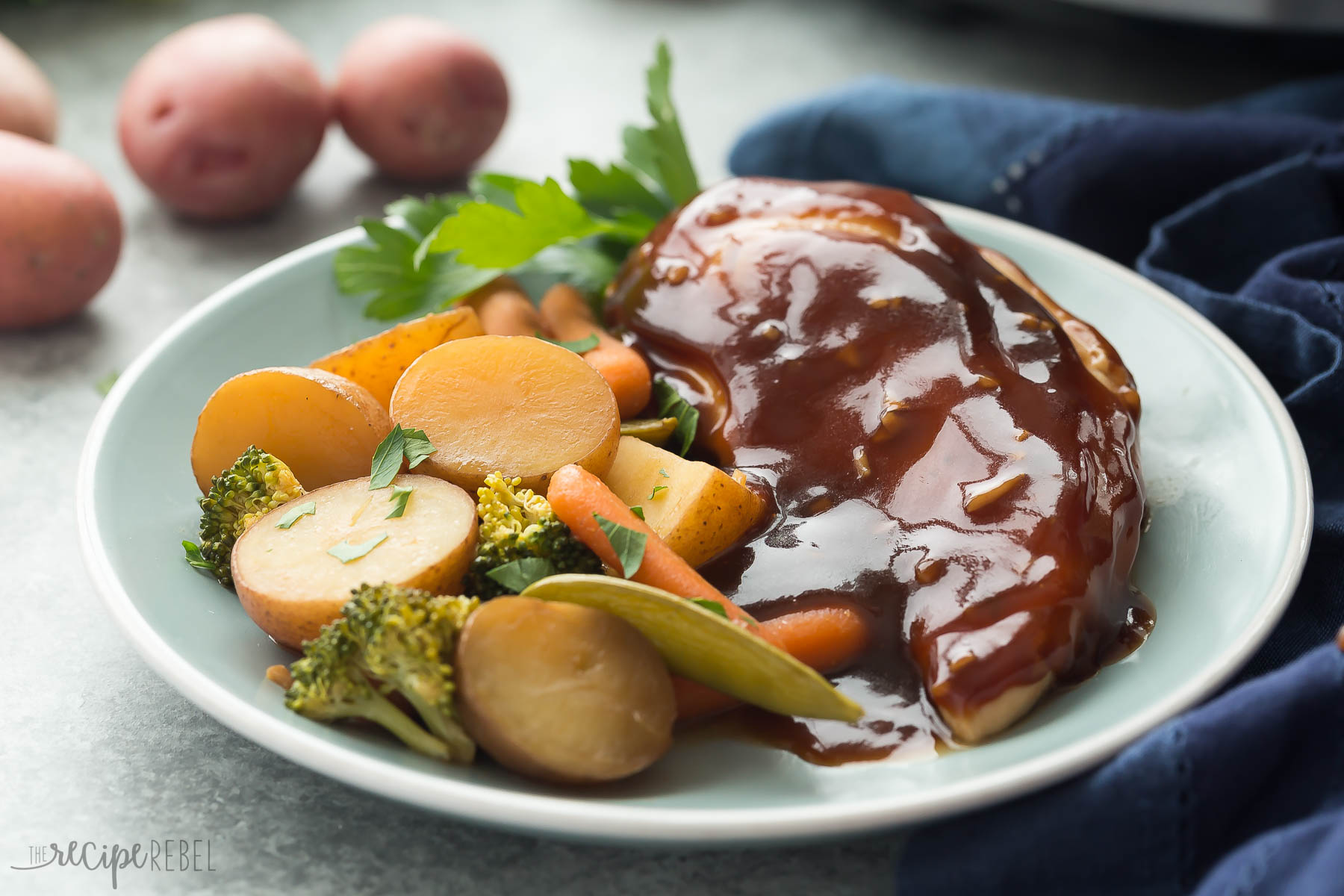 It would be a crime against garlic to leave out mention of honey garlic, one of the most mouth-watering combinations to ever exist (probably). This slow cooker full meal can be an easy weekday go-to with chicken and any veggies you might need to use up in your fridge.
A delicious, one-pan meal that uses Garlic Parsley Microwave Ready Little Potatoes to speed up your cooking time!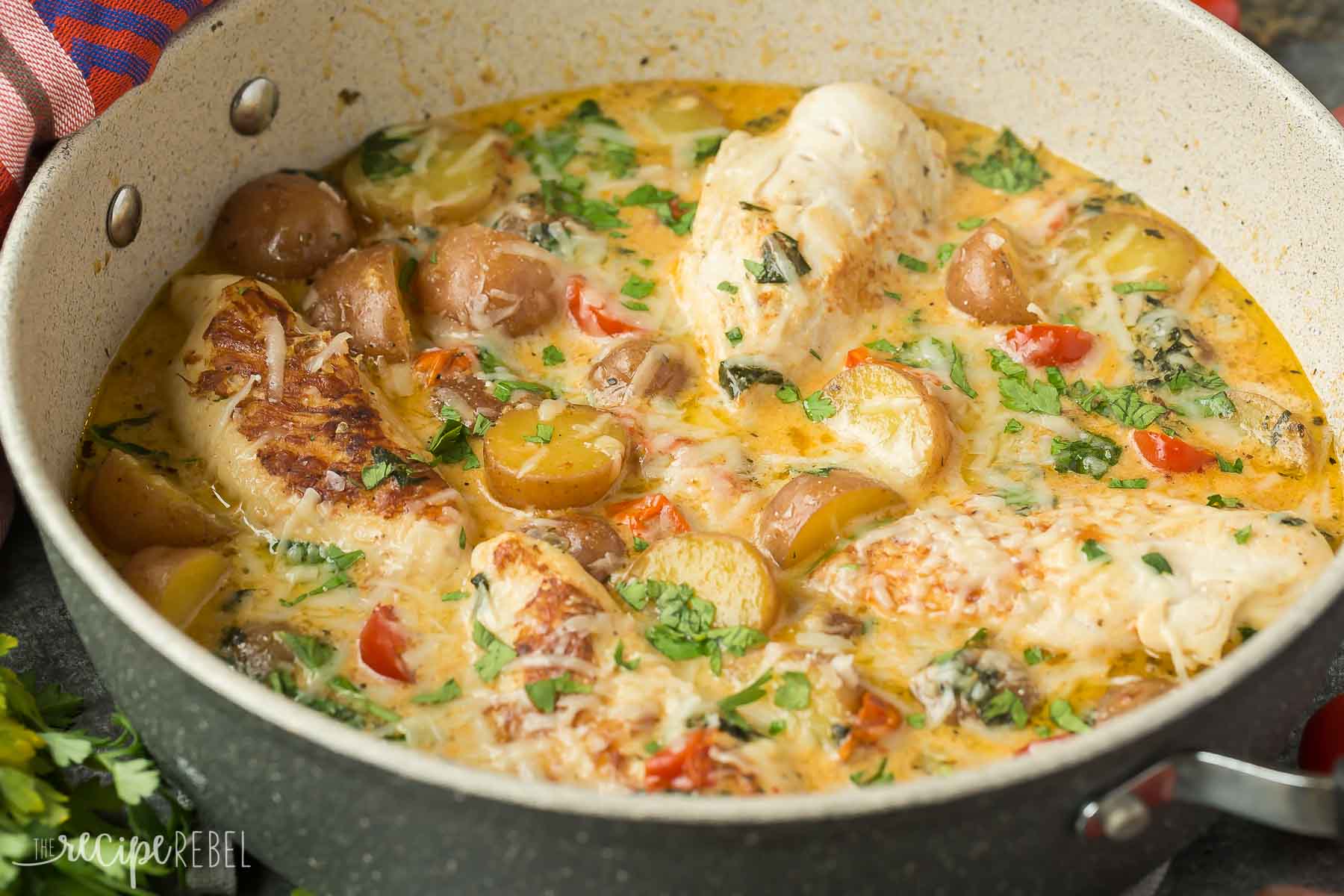 Love a good one-pot comfort food? Us too. This Italian-inspired dish is easy to put together and takes just over 30 minutes to cook. It's perfect for those weekdays when you need to get dinner on the table, but don't want to sacrifice delicious flavors. It's not heavy on garlic, but easy to add more if you crave that garlicky goodness!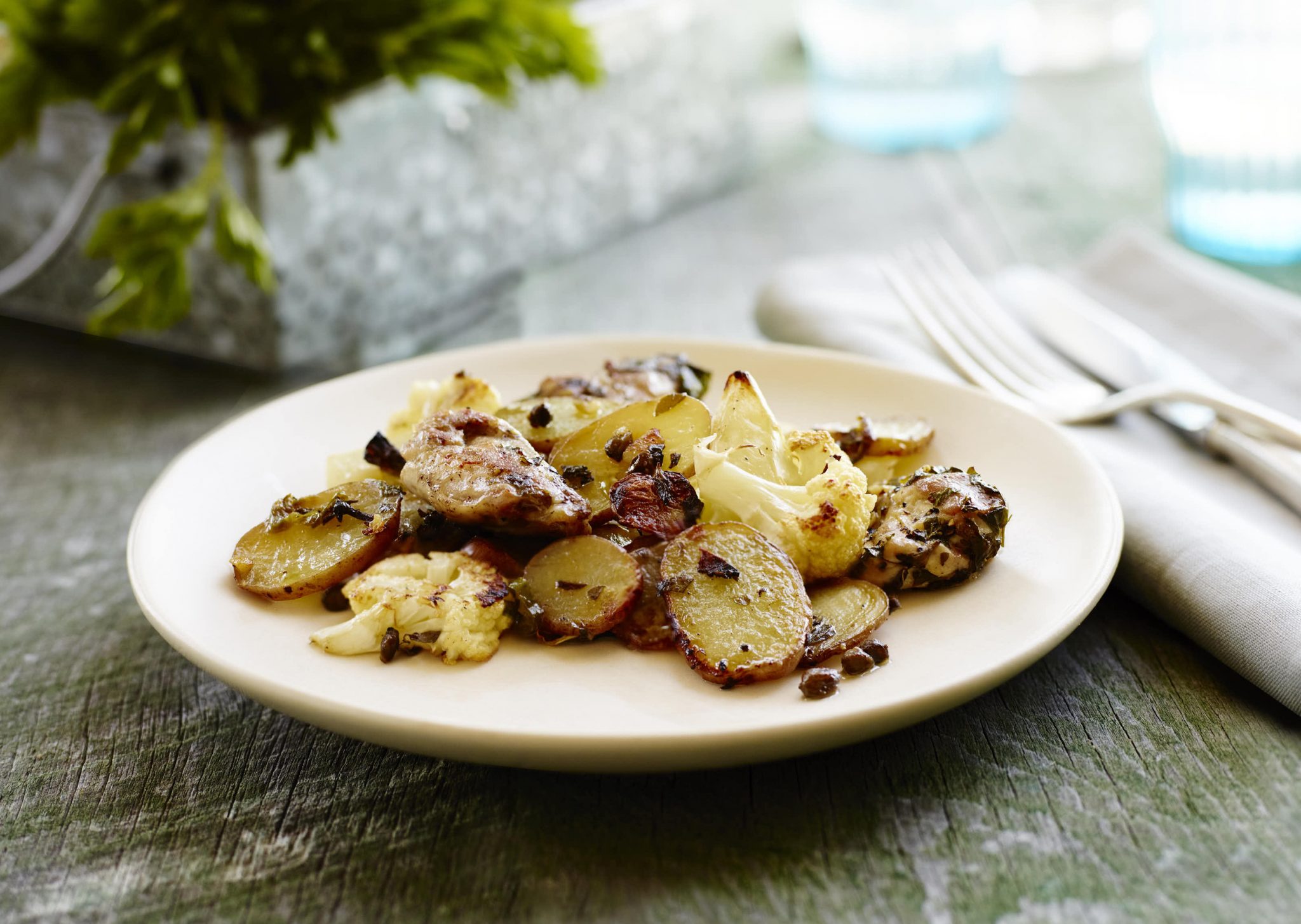 Garlic adds so much flavor to classic meat and potatoes in this one-tray recipe. Chicken, Creamer potatoes, and cauliflower mixed with an aromatic assortment of spices and herbs make for a deliciously dressed-up dinner.
With five ingredients and some salt and pepper seasoning, these country-style smashed potatoes are a breeze to whip up. Because you don't have to peel our Creamer potatoes, this dish is ready in under 30 minutes.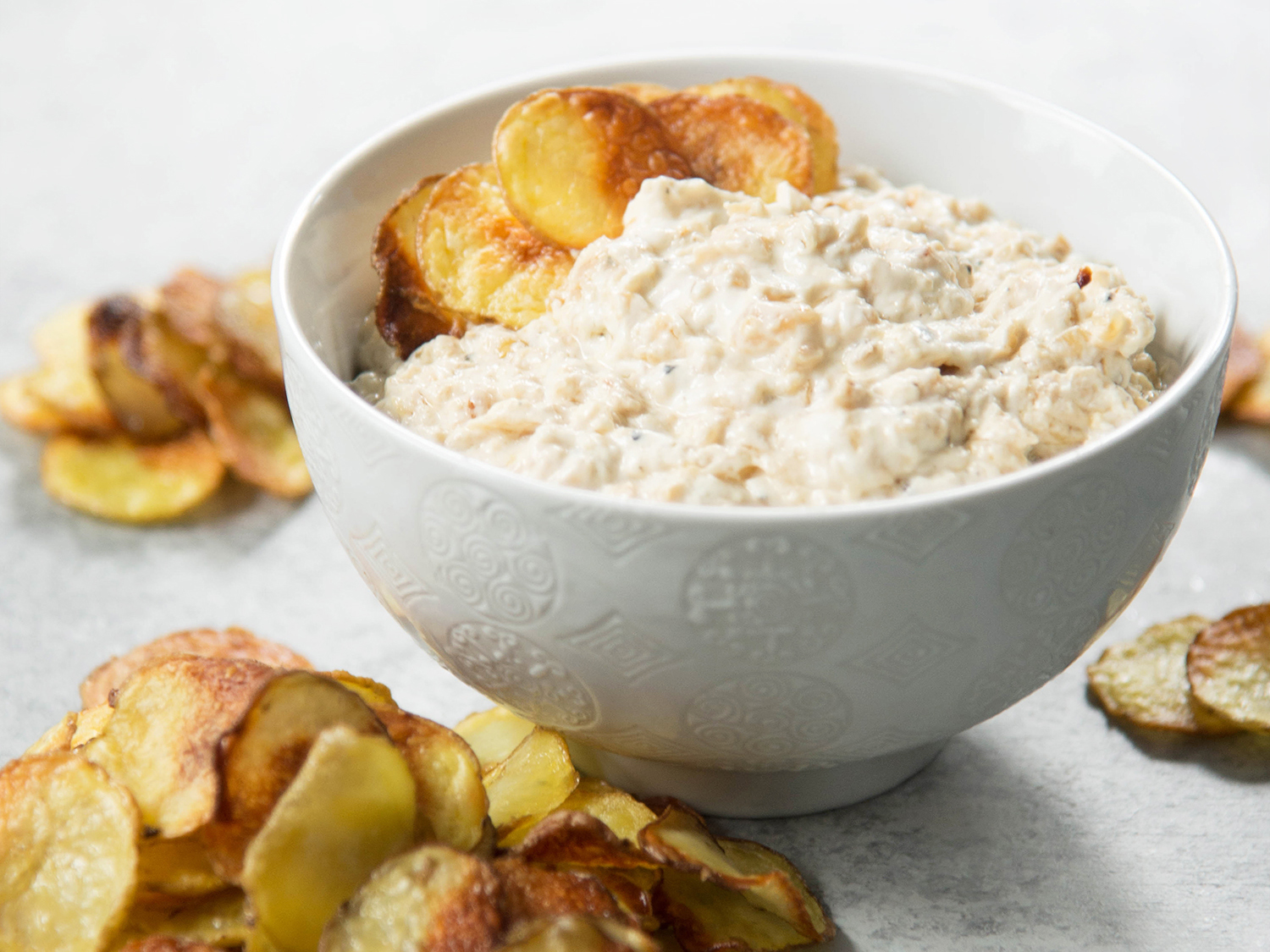 And finally, onion dip! But it's not just any onion dip—it's caramelized. With garlic. It takes a little bit of time to prepare but we promise it's worth every minute. The ingredients can easily be substituted for egg and dairy-free versions to suit different palates.
Can't wait to try these recipes and live your best garlic-filled life but do you need more Little Potatoes first? Use our handy store locator to find your favorite varietals!