Boiling potatoes is one of the quickest ways to get your spuds out of the bag and onto the plate. Unlike roasting, which can take up to 40 minutes, boiling will have your potatoes ready in 15 minutes. You can dress them up as fancy as you like, or simply toss them in some olive oil, add some spices, and you're ready for dinner.
Why You Should Be Boiling Little Potatoes
Because you don't have to spend precious minutes of your life peeling Little Potatoes over the sink, then chopping them into different-sized chunks, Little Potatoes are the ideal choice for boiling. Keeping the skins on helps to keep in some of the nutrients, and because they're already evenly sized and ready to drop into the pot straight out of the bag, you don't have to worry about them cooking at different speeds.
How to Boil Your Little Potatoes
Boiling Little Potatoes to perfection is so much simpler than you think, and the key is to start with placing both your potatoes and your water in the pot at the same time. Make sure the water is cold, because it ensures even cooking. Potatoes are denser than most vegetables, so they need a little extra time to heat up. Starting with cold water allows the outsides of the potatoes to cook at the same pace as the insides, so that you don't end up with boiled potatoes that are crunchy in the center.
Also, you don't have to deal with the high-stakes game of dropping chunks of potatoes into a roiling sea of boiling water and trying not to splash yourself with water that feels like the equivalent temperature of liquid hot magma. Always a bonus.
A Simple Recipe for Boiled Potatoes
Get started with this simple recipe for boiled potatoes, ready in 15 minutes!
Serves: 6
Ingredients:
1.5 lbs your favorite variety Little Potatoes
1 tsp salt
1 to 2 Tbsp olive oil
Salt and pepper, for seasoning
Directions:
Add potatoes to a large pot and cover with cold water. Add salt and bring to a boil for 15 minutes or until potatoes are fork tender.
Transfer Little Potatoes to a bowl, add olive oil and seasoning, and toss until coated.
Serve!
How to Level Up Your Boiled Potatoes
One of the beautiful things about boiling your potatoes is that you can add extra panache by sprucing up the water you boil them in—potatoes are a veritable vessel of flavor and Little Potatoes' velvety texture make any additional ingredients even more satisfying.
You can add things like:
Fresh thyme
Fresh rosemary
Fresh tarragon
Black pepper
Bay leaves
Garlic cloves
Fresh dill
Chopped onion
And if you're feeling really fancy and want to make a decadent mash, you can go all out with boiling them in a chicken or vegetable broth with a little bit of butter to make them extra rich and creamy.
Some Recipes for Boiled Potatoes to Get you Started

Now that you're a certified professional in boiling your potatoes, here are a few of our favorite, easy recipes to get you started.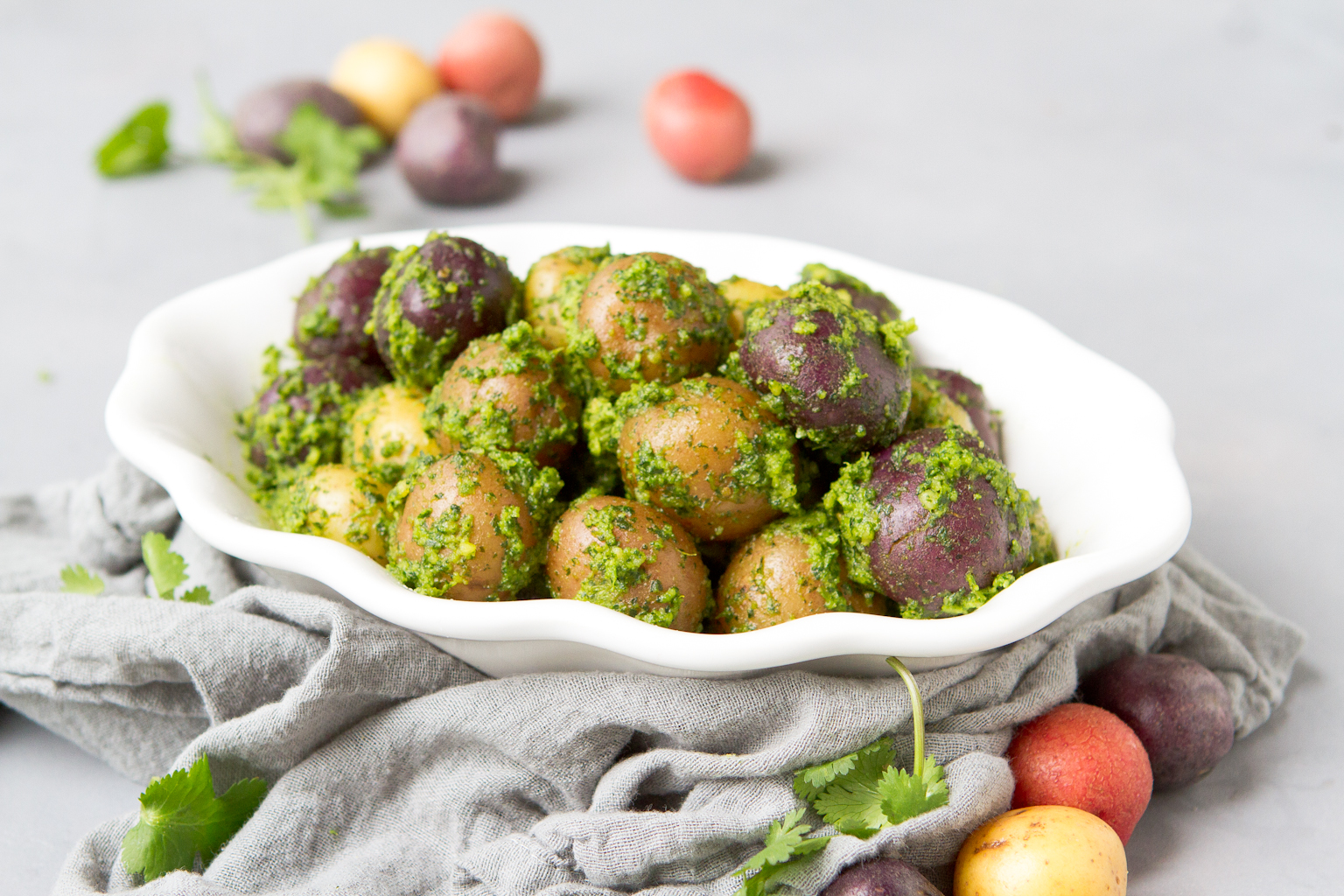 One of our most popular recipes of all time—and it's easy to see why. Elevate simple boiled potatoes by tossing them in pesto and adding some fresh cilantro.
Heat up your standard mashed potato recipe by adding in some jalapeño and chili powder spices, plus what's not to love about extra cheddar?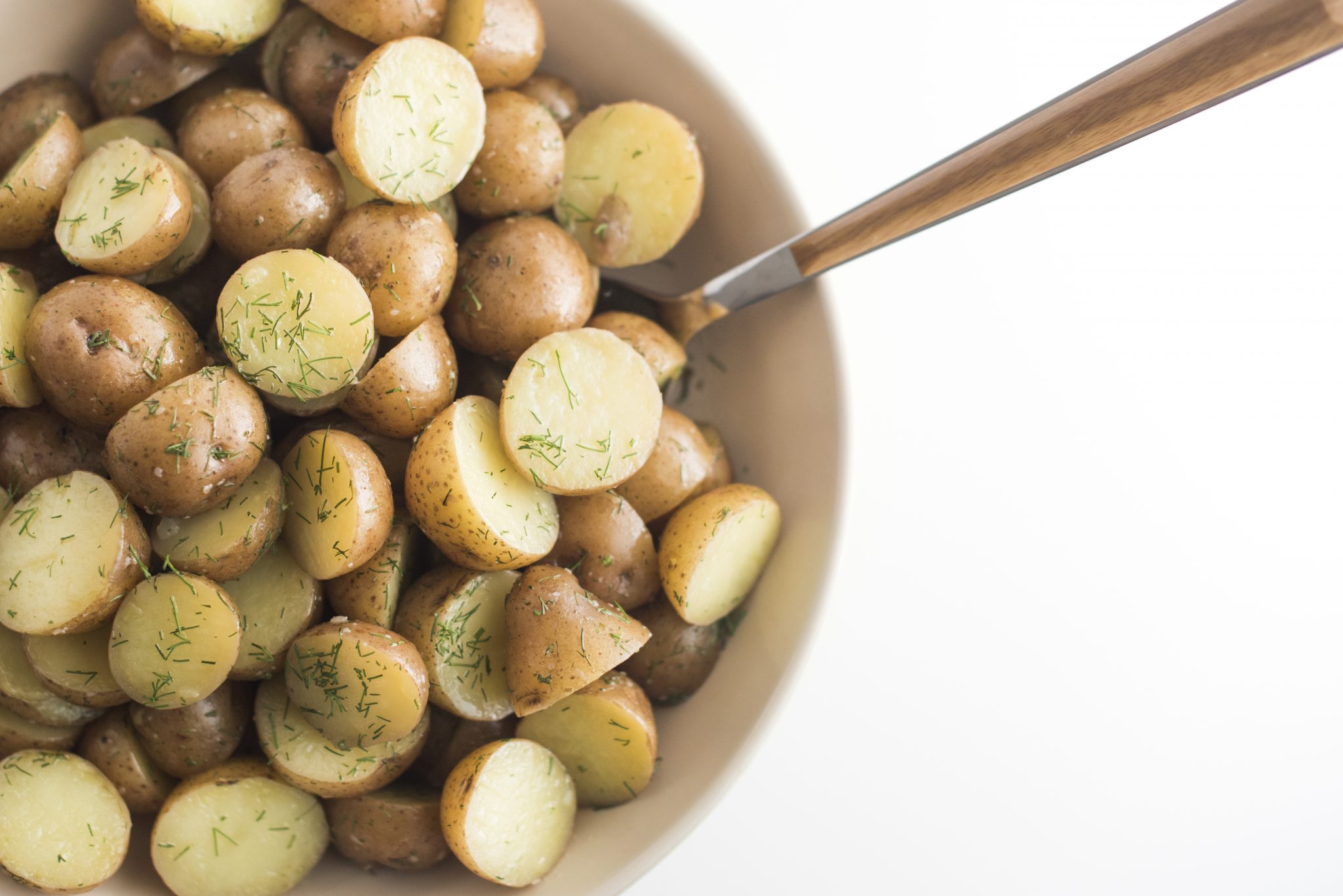 With only five ingredients, this simple side dish is a perfect compliment to any main dinner dish. You can never go wrong with butter, dill, and salt.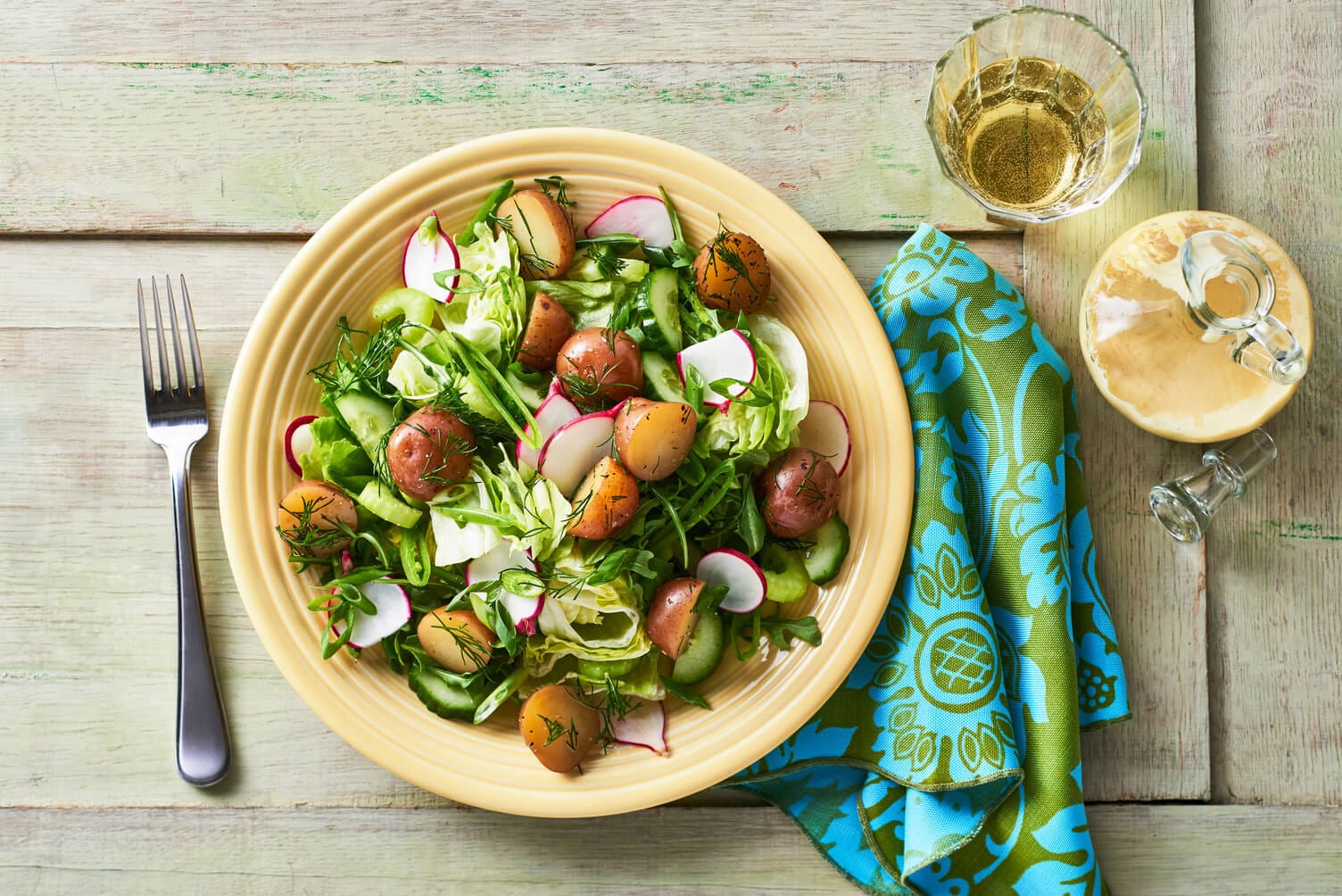 Fresh dill, sliced radishes, and tender Little potatoes add a burst of color and flavor to your standard salad fare. Top with a simple garlic dijon dressing and your favorite protein for a quick lunch.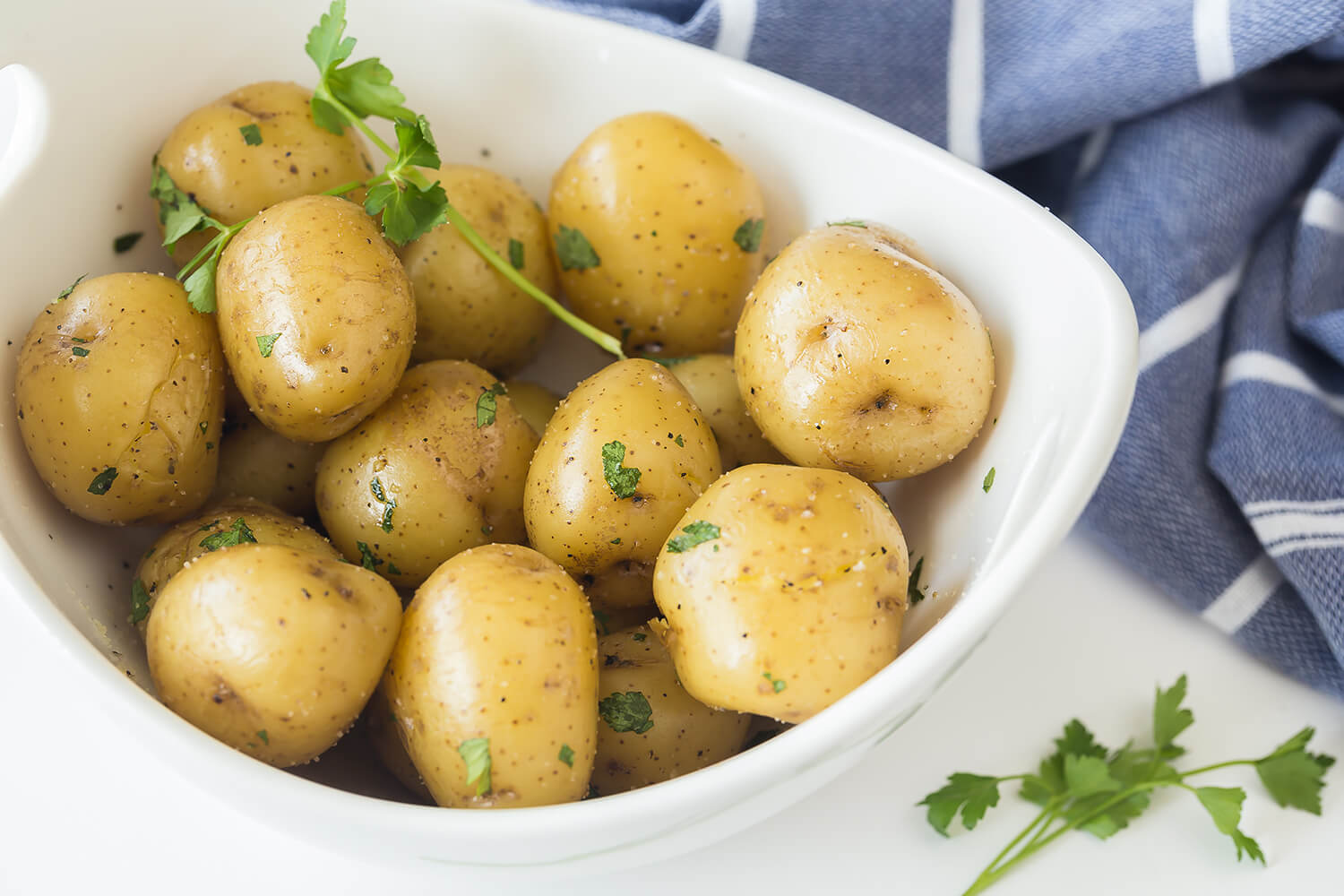 The name says it all—this is as simple as it gets. Simply boil, season, and serve!