Our Fourth of July celebrations are hopefully going to feel a lot more celebratory this year, and we love marking any happy occasion with some comfort foods. When it comes to potato salads, we do not mess around. Potato salads complement just about any main dish, side dish, or appetizer. Whether you want something classic and topped with crispy bacon, or something a little more unexpected, we've got five of our favorite potato salad recipes to help you celebrate your long weekend.
Can't go wrong with a classic! A decadent potato salad, just like Grandma used to make.
Perfect for last-minute additions to any cookout—this three-step potato salad only requires our Microwave Ready Little Potatoes and a few additional ingredients.
Bright, flavorful, and loaded with flavor, this potato salad will be a party favorite!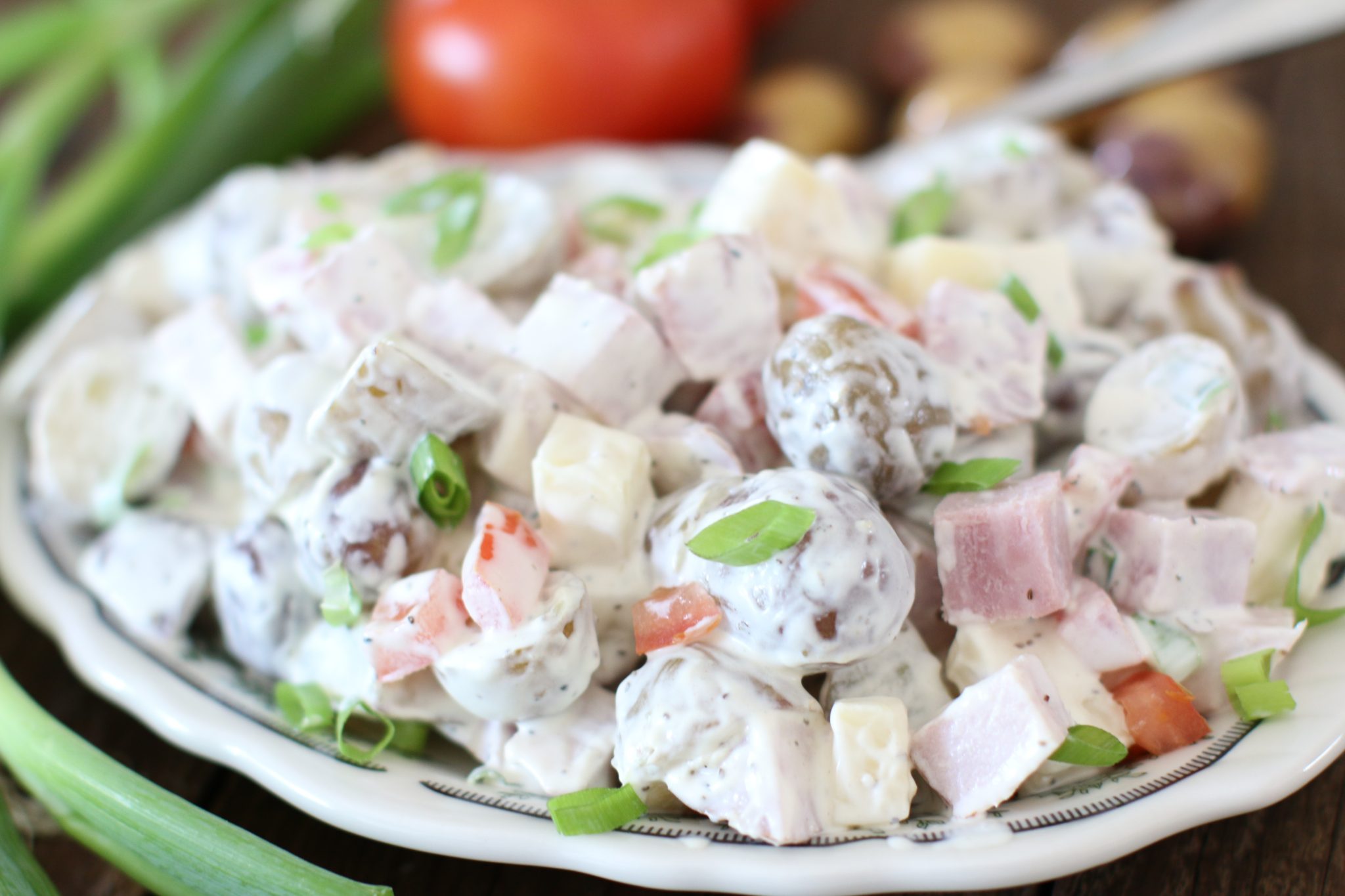 This rich and creamy salad has fresh veggies like Creamer potatoes, a decadent dressing, and lots of cheese!
Our  Little Trios™ come in those red, white, and blue hues that make any potato salad feel patriotic!
For even more delicious potato salads, take a look in our Recipe Center! Happy Fourth of July!