It's no surprise that we love the Instant Pot, and our Friends love trying new and delicious easy Instant Pot recipes using our Little potatoes. Want to start easy? Try this recipe for crispy on the outside, soft on the inside Creamer potatoes. It's a great side dish to any main course.
An Easy Instant Pot Recipe for little Potatoes
Cook Time: 22 minutes
Cook's Tip: Use a 1.5 lbs bag for best results, or cook in batches
You Need:  An instant pressure style cooker (Instant Pot), measuring cup, long handled spoon, sharp knife
Ingredients:
1.5 lbs your favorite varietal Little potatoes
¼ cup canola or olive oil
2 tsp Italian or mixed herb seasoning (optional)
1 cup  liquid (water, vegetable or chicken stock)
Salt and pepper to taste
Directions:
Press 'Sauté' to pre-heat the Instant Pot. When 'Hot' appears on the display, add the oil.
Add in the potatoes, no washing, no peeling required.
Stir or roll around the potatoes, browning on all sides (about 8 to 10 minutes).
With a sharp knife, pierce each potato once (to prevent the skins from breaking).
Pour in the liquid of your choice.
Close and lock the lid of the Instant Pot.
Press 'Pressure Cook' and then use the + or – button to set 11 minutes of pressure cooking time.
When time is up, release pressure using 'Quick Pressure Release'.
Season with salt and pepper, and enjoy!
A whole family feast made in one pot. Pork chops smothered with thick, delicious gravy and served with a side of Little potatoes. Serve with some steamed veggies for a colorful meal.
An easy plant-based soup that's full of veggies and split peas. Make it at the beginning of the week for a quick lunch option.
The name says it all—a pot roast with carrots and Creamer potatoes. What makes it perfect? It only needs 10 minutes of active prep time and then your Instant Pot does the rest (and it tastes amazing, too).
This taco soup is ready in under 30 minutes and full of delicious ground beef and veggies. An easy, quick dinner you can throw together on busy weeknights (or if you're just really hungry!).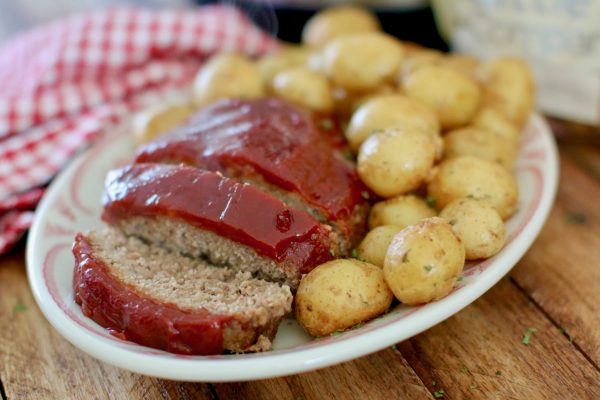 Tender beef, Creamer potatoes topped with Parmesan, and tasty spices. A full meal deal that's ready in just over 30 minutes!
Tender chicken with a delicious, fragrant sauce. This butter chicken with Creamer potatoes can be served over rice or with a side of naan bread.
A mild curry chicken recipe with lots of warming spices. You can make it either in your Instant Pot or on the stovetop.
A hearty, vegan stew that's full of nourishing veggies and a flavorful, savory broth.
Easy, hearty, great for batch cooking at the beginning of the week. This corn chowder is full of crunchy veggies, smoky bacon, and garnished with cheese.
A speedy side dish that's made with skin-on Little potatoes so you can keep that potato peeler firmly in the drawer where it belongs.
Hearty, nourishing beef stew full of veggies and incredible flavors, this beef stew is ideal for keeping warm when it's chilly outside.
An easy side dish, this recipe has bacon, Creamer potatoes, and green beans and pairs very well with cozy family dinners at home.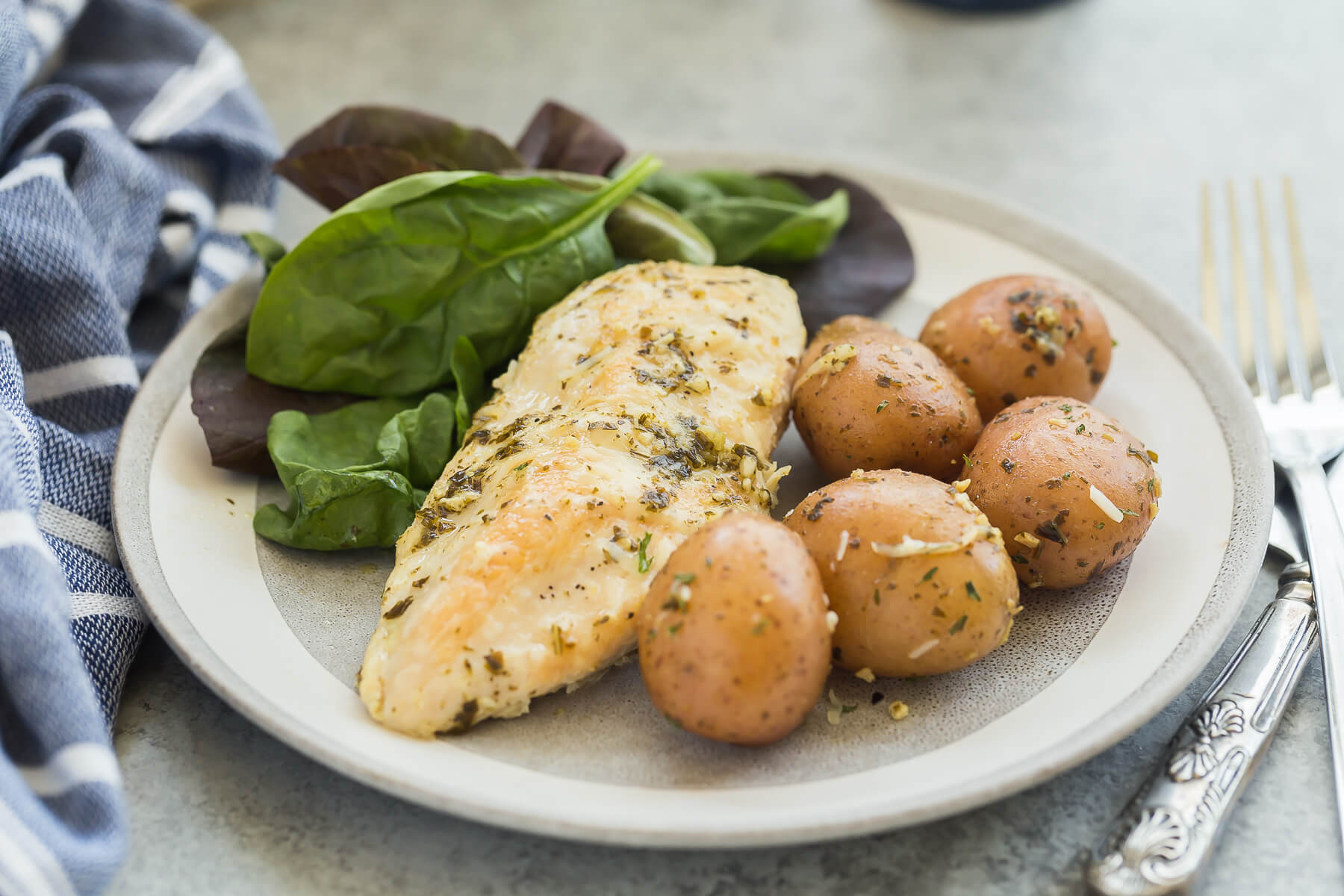 Chicken, Little potatoes, and a few herbs and spices create this super quick dinner in 20 minutes! Serve with your favorite veggies for a full and balanced meal.
Creamy, a little smoky, and full of sweet corn. A warming lunchtime option as the weather cools down!
Just in case one pot roast recipe isn't enough (can you ever really have enough pot roast?) here's another one. Easy, comforting, and full of savory spices!