For those of us that like to go all-out with Thanksgiving dinners, we want all the trimmings: roasted turkey, potatoes, Brussels sprouts, cranberry sauce, and pumpkin pie. Fall is also the time of year for harvesting, and the array of flavors and colors are almost overwhelming. Taking advantage of some of fall's best, when the bounty of veggies and fruit are at their peak, will only serve to make your dishes that much more unforgettable.
Choose high quality ingredients
Fresh poultry, just-picked squash, seasonal root vegetables and heirloom apples will add so much delightful intensity to the tastes, textures, and aromas of your fall dishes. And delectable dishes pair perfectly with the feelings of well-being, community, and connection around the dinner table.
Apples
Red, green, or yellow fragrant apples ripen in September and October. Whether tart and crisp or sweet and mellow, apples lend a feeling of coziness to your meal. Especially if you decide to simmer one (like a Fuji) on the stove with some cinnamon and cloves to make a homemade apple cider to serve to your guests with a cinnamon stick garnish.
You can also add apple dishes to your menu, whether it's for an appetizer, soup, side dish, or part of the main feature.
A sweet and earthy side dish featuring tart green Granny Smith apples and dried cranberries.
Crunchy apples and potatoes add so much extra flavor to your standard stuffing recipe. If you're trying to make potatoes part of every dish on your table (we don't blame you), this twist on a classic is perfect.
Bratwurst, rutabaga, and Granny Smith apples drizzled with a maple Dijon dressing are a simple side dish that will complement any main event on your holiday spread.
A great vegan option, this soup is warm and nourishing. Roasted pumpkin and apple mixed with warming spices make a cozy first course to any Thanksgiving feast.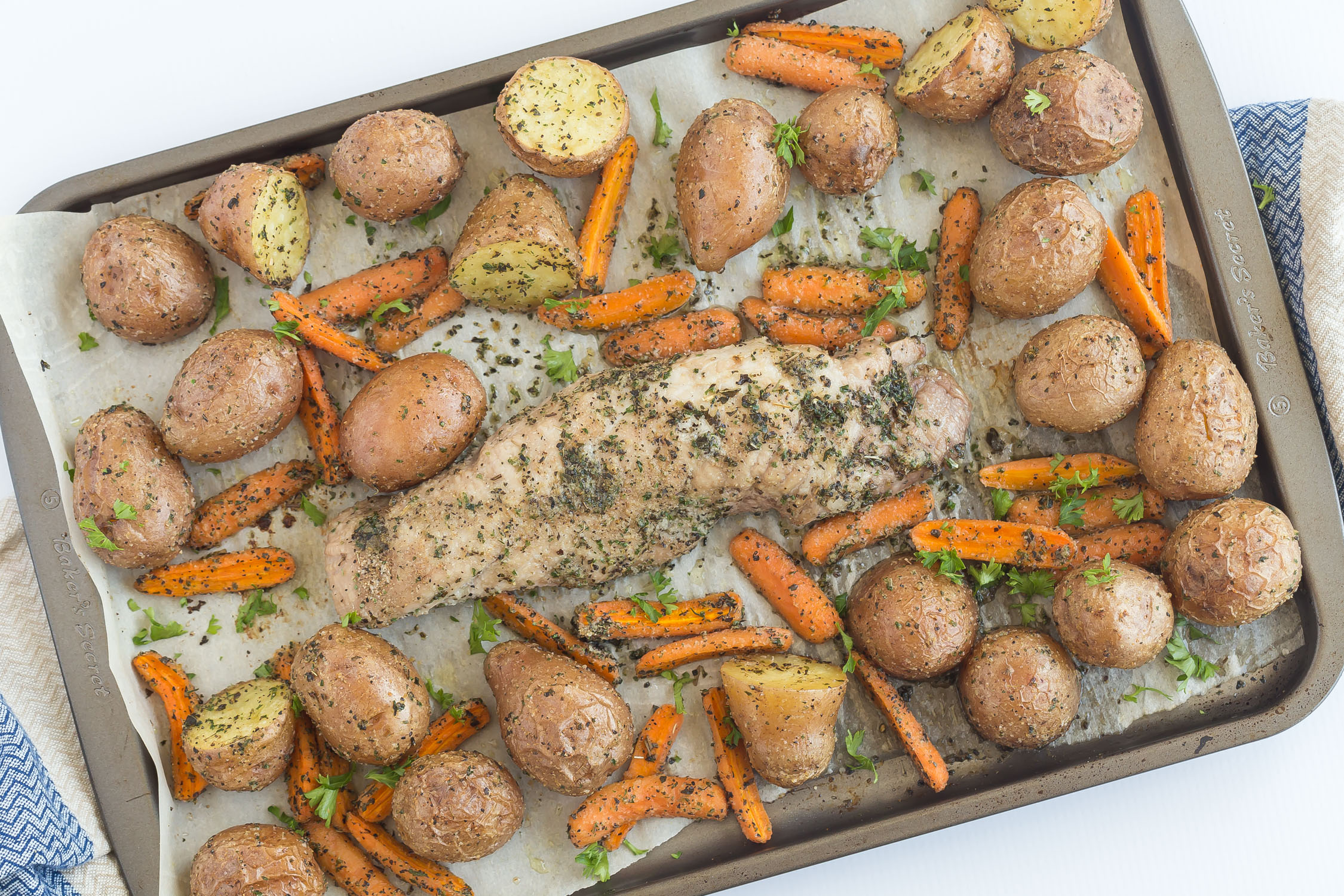 Not into serving turkey for your dinner? This pork tenderloin is dressed with Creamer potatoes, Honey Crisp apples, and colorful garnishes.
Potatoes (naturally)
We're biased, but no Thanksgiving menu is complete without potatoes. Mashed potatoes are a classic choice, but there are so many other ways you can add potatoes to your table. Why not serve up some scalloped potatoes, or try a few variations on roasted?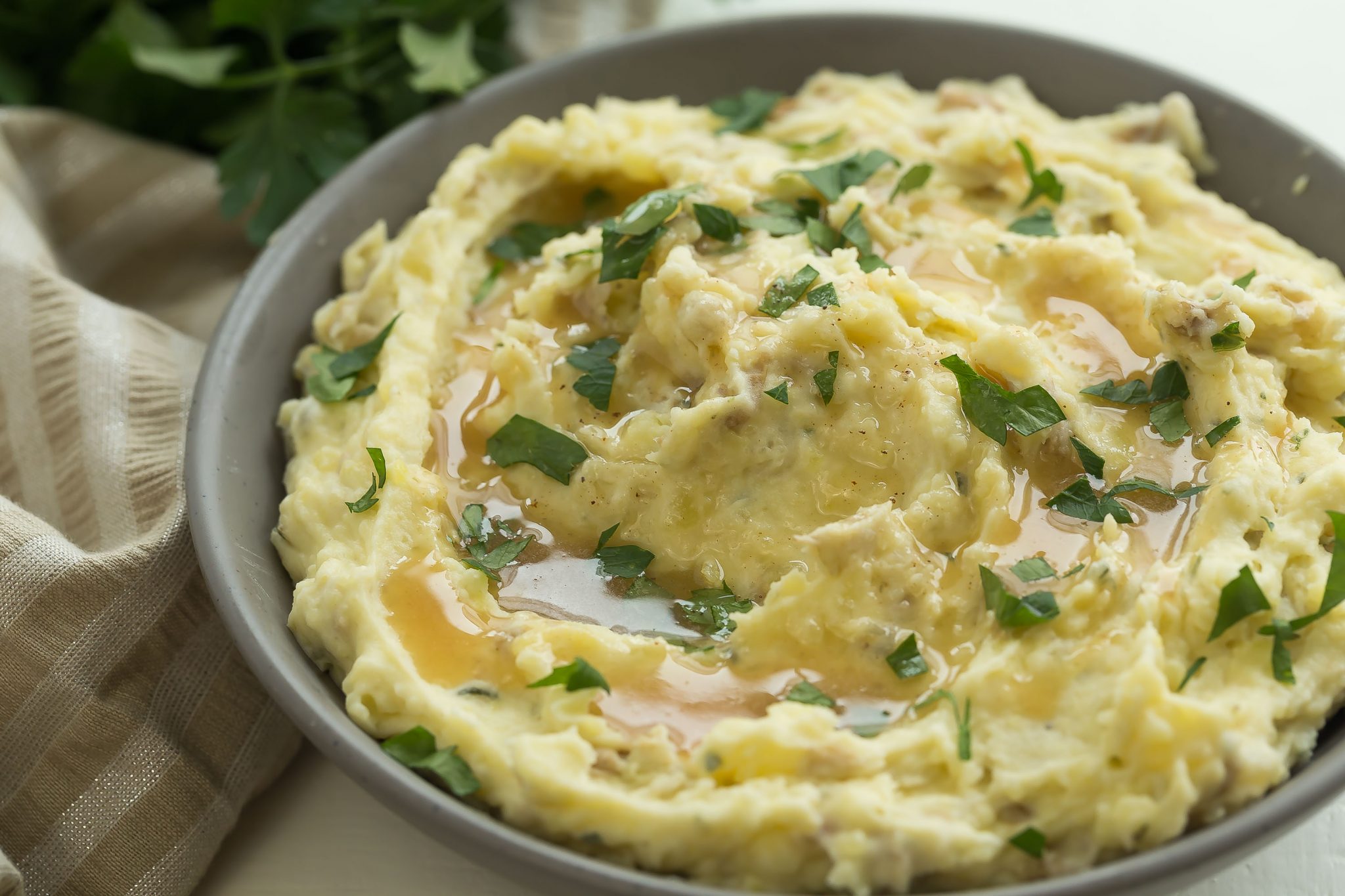 Of course, it's hard to compete with the classics. Because they're so much easier to prepare than those pesky big potatoes, Creamer potatoes are a natural choice for mashing. The tender, thin skin adds some delicious texture to a classic mashed dish, and the buttery texture adds a creaminess that simply cannot be replicated by bigger varieties. Add some Boursin cheese, and you've got yourself something truly decadent.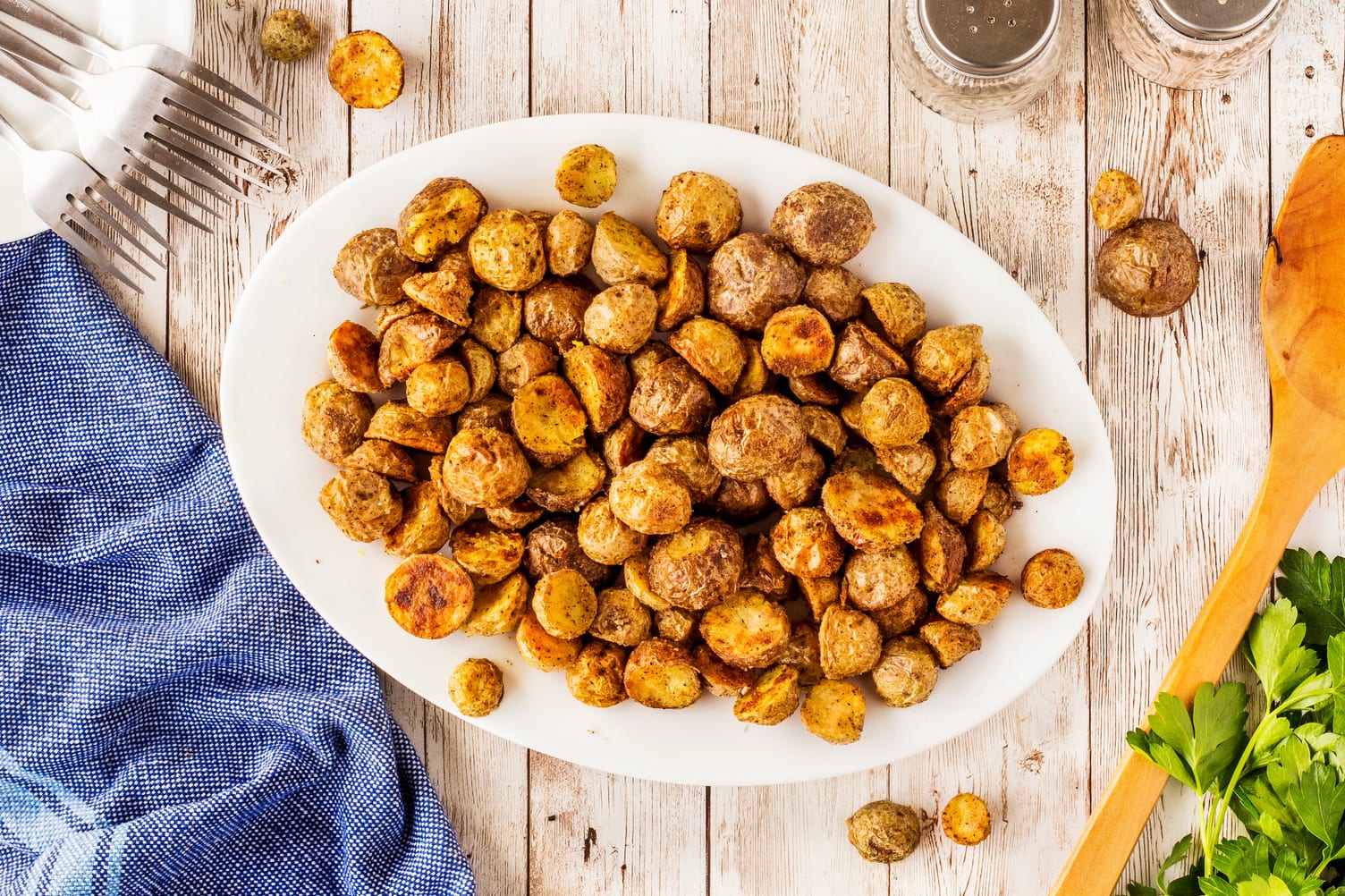 Simple to prepare and using few ingredients, this side dish is perfect to toss together if you're running out of time. Just halve the potatoes, drizzle with olive oil, and sprinkle with some corn starch, garlic powder, kosher salt, and pepper.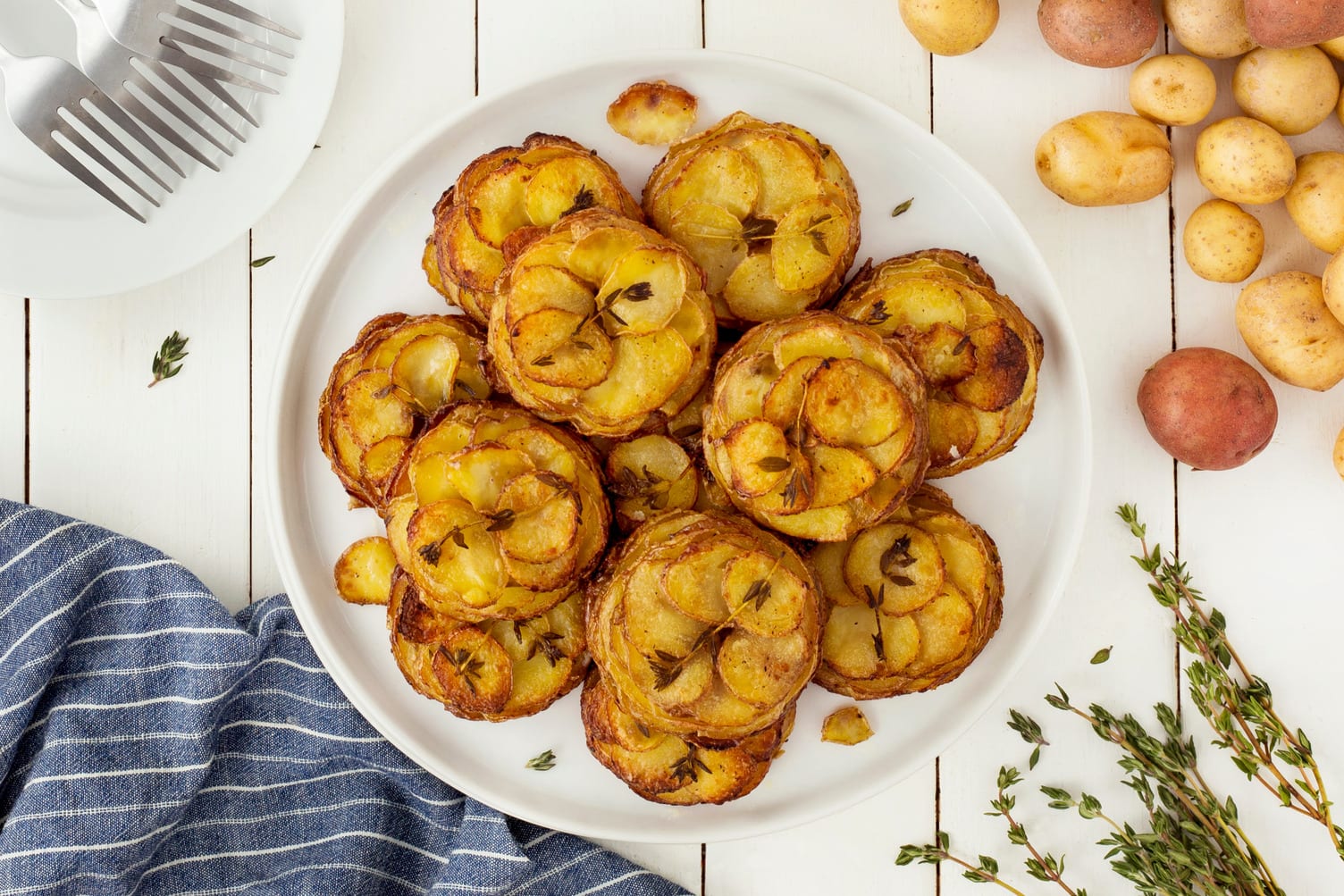 If you're feeling adventurous and want to go all-out with a showstopper, these Pommes Anna are a gorgeous addition to a special occasion. Get out your mandolin slicer and get to decorating.
A classic comfort food, it's hard to go wrong with a French onion soup. Little Potatoes add even more creaminess, and the fresh herbs and Emmental cheese lead to a veritable explosion of good flavors.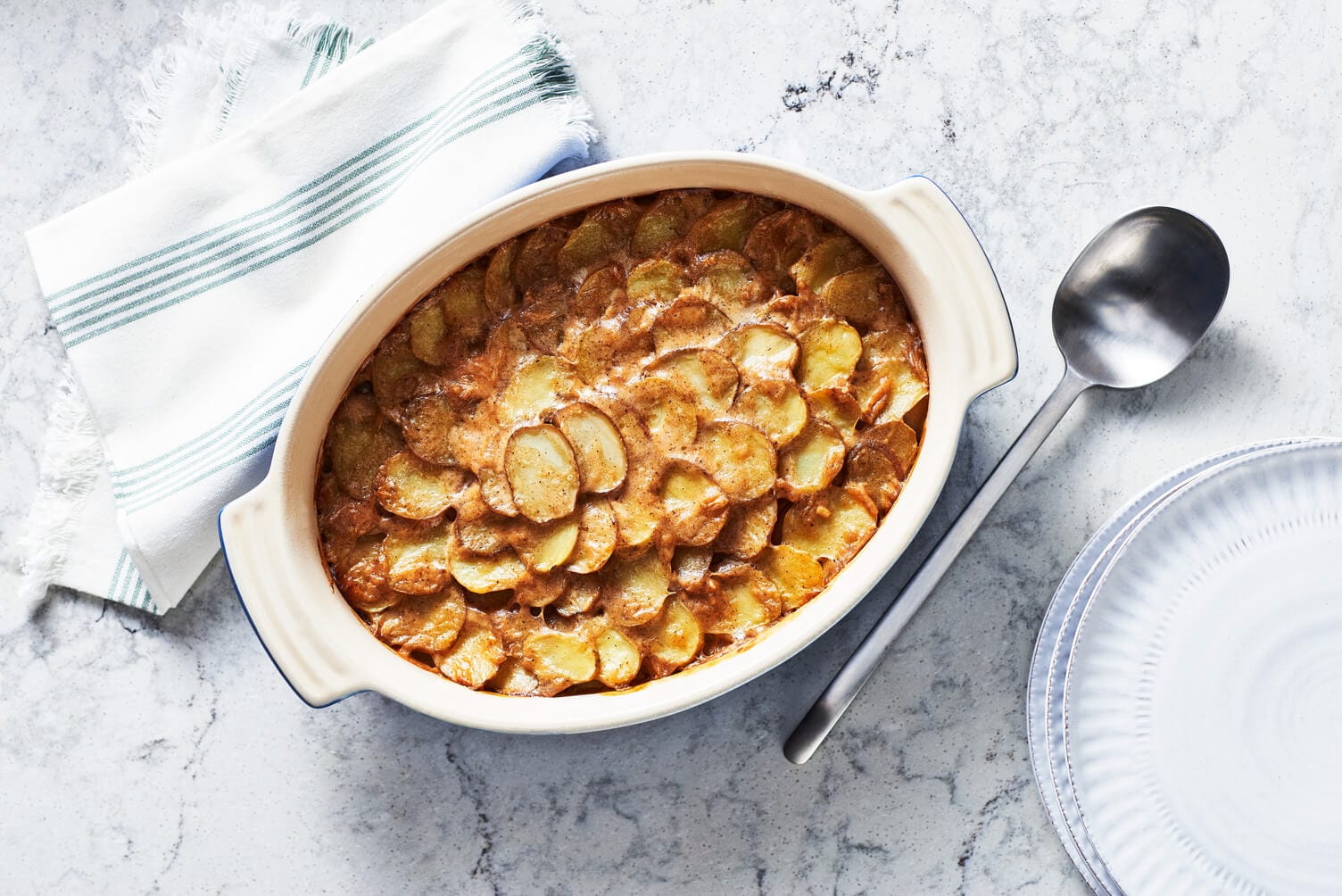 Scalloped potatoes are such a nice treat when the weather gets cooler. We love this side dish because you can get creative with your favorite cheeses and extra ingredients (like cranberries, pumpkin, leftover turkey, or ham).
Turkey
For many of us, the bird is the star of the show, and there's nothing wrong with a traditional stuffed, trussed, and roasted turkey. If you want to experiment with something different, or your celebrations are smaller, try some of these variations.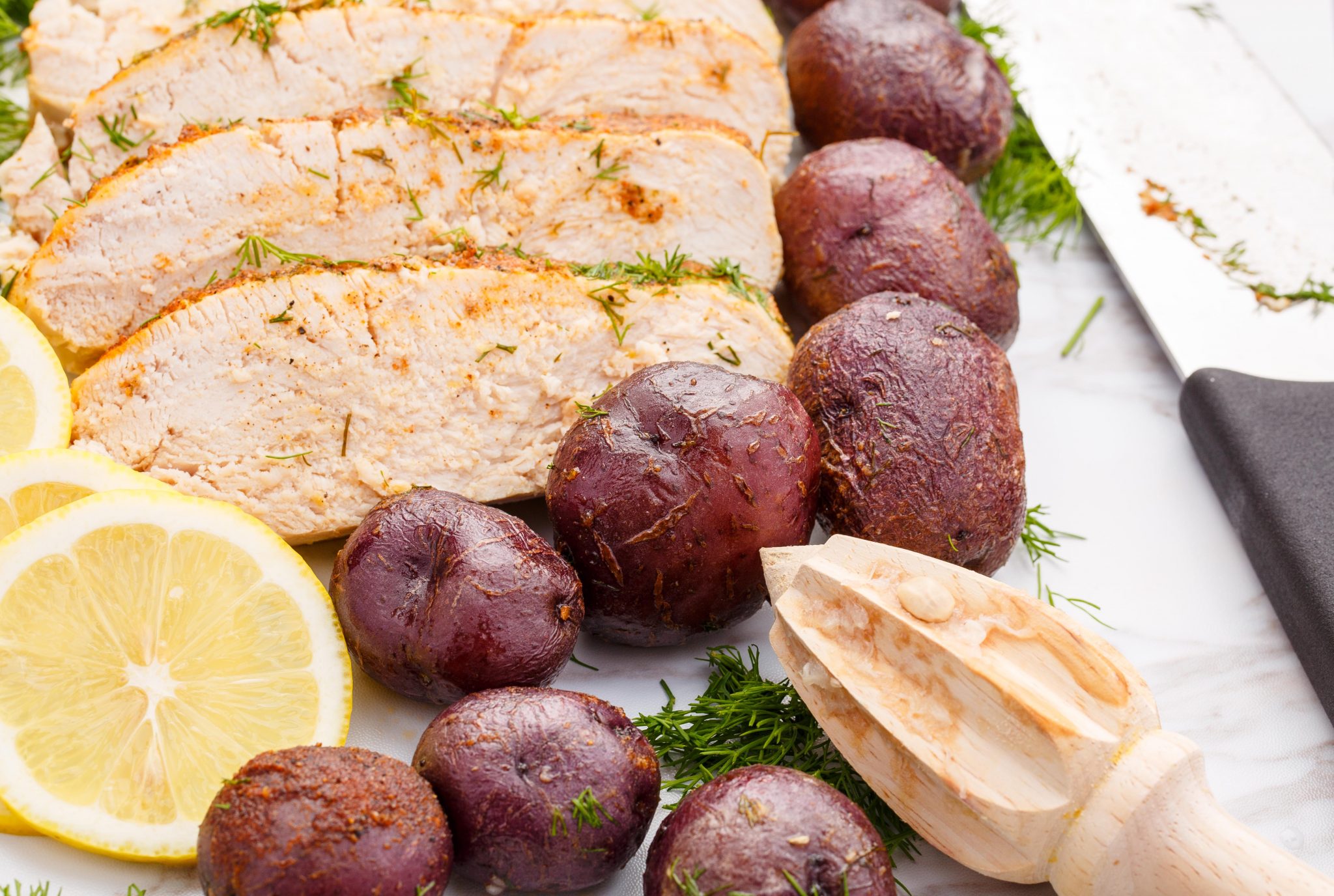 Fresh lemon and dill mixed with butter are slowly infused into this easy dish where your slow cooker does all the work. Slow cooked turkey can help save room in a crowded oven, especially if you're not roasting a whole bird.
 Thanksgiving in a bowl? Yes please. This is perfect for a smaller meal where you don't have to miss out on any of the classic dishes.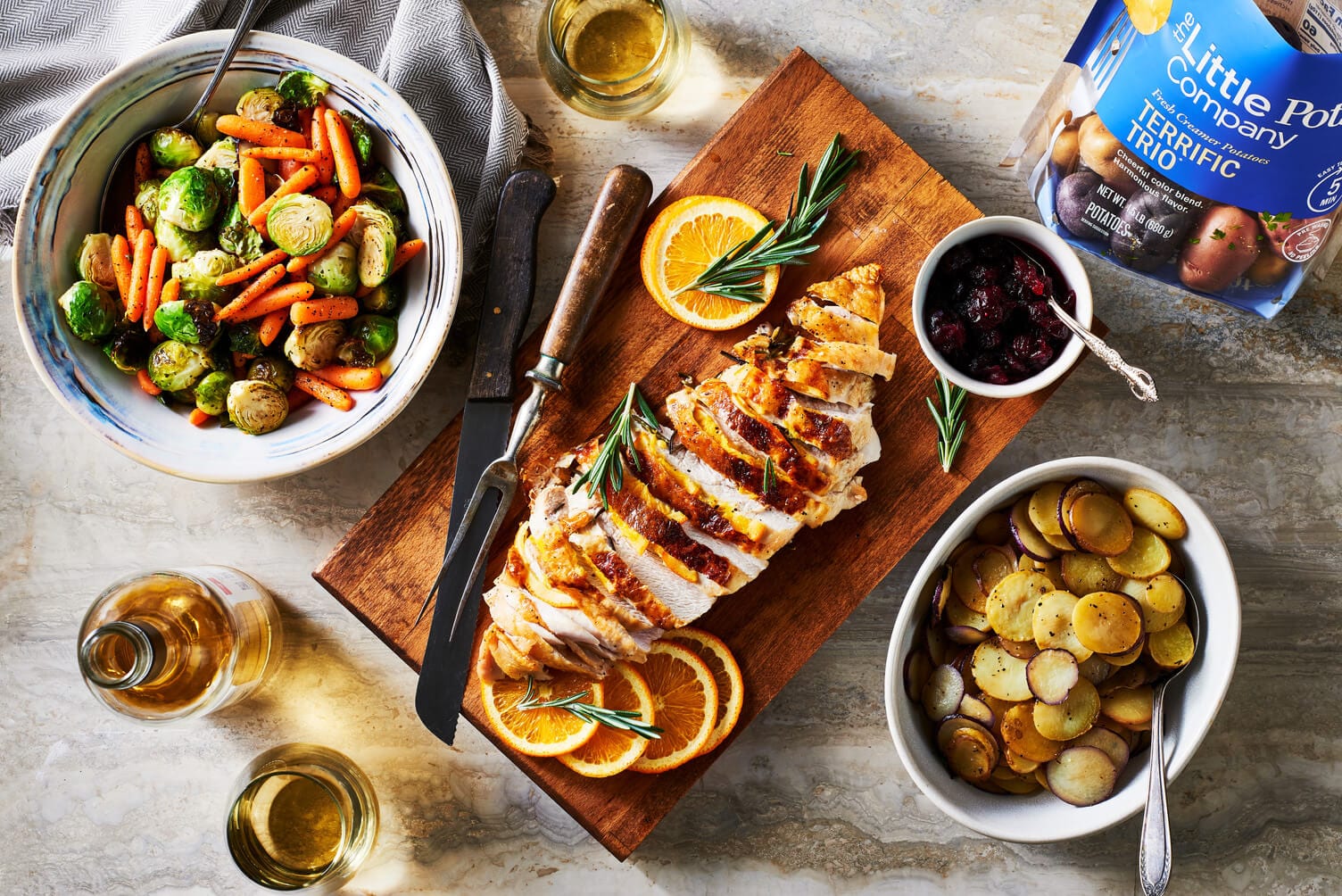 A no-fuss turkey dinner with Brussels sprouts, baby carrots, and roasted potatoes. Ready in under an hour.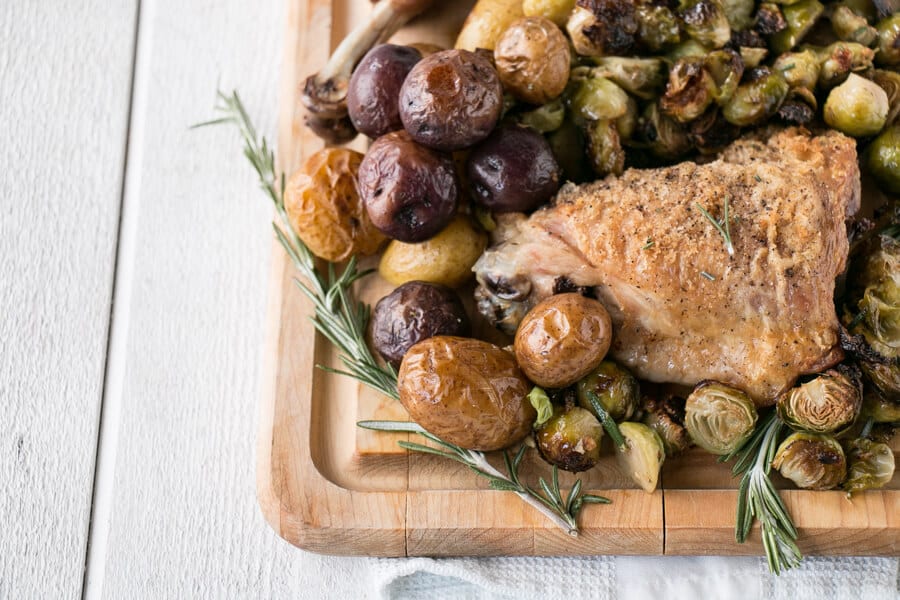 A one-pan holiday meal that's both festive and delicious. Made with turkey thighs and drumsticks, Brussels sprouts, rosemary, and garlic.
If you really want to change things up, turkey pot pie is another comforting and hearty way to enjoy all the flavors of the season inside a flaky pastry crust.
Want even more inspiration? Take a trip to our eBook library, where we've created curated collections of some of our favorite easy peazy and holiday recipes alike.