Mix up your favourite Caesar recipe, get your friends and family together, and celebrate the long weekend with the people you love most. Try making one (or all) of these dishes inspired by different regions of Canada—they're super simple and packed with flavour.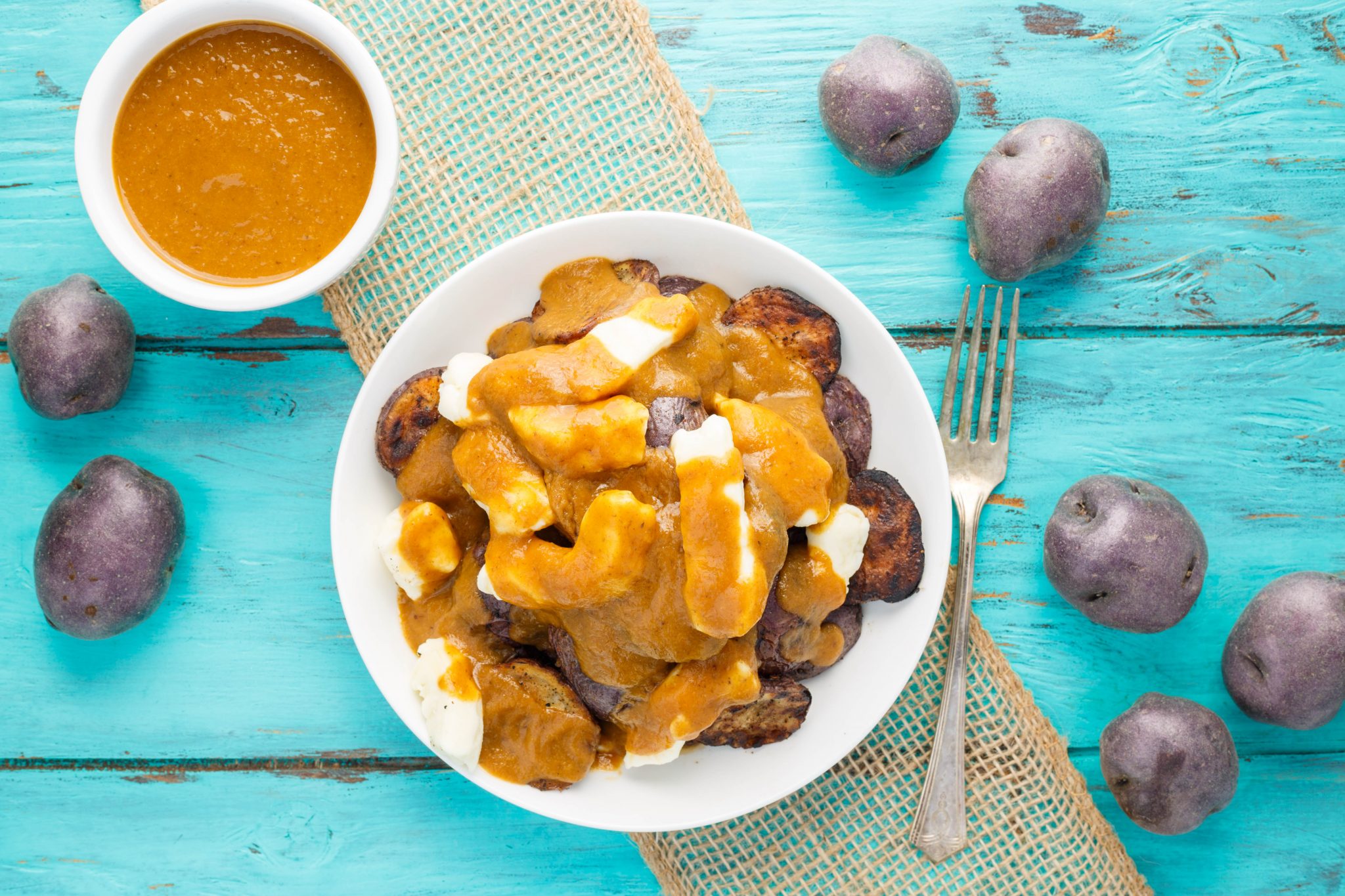 Honestly, we had to. Perhaps the most stereotypically Canadian indulgence of all time, this decadent heap of Creamer potatoes, cheese curds, and thick gravy is an absolute must for the first of July.
Little Reds with their richly-hued skin complement grape tomatoes, basil, and mozzarella balls for you to serve yourself up some caprese-flavoured Canadian colours on a skewer.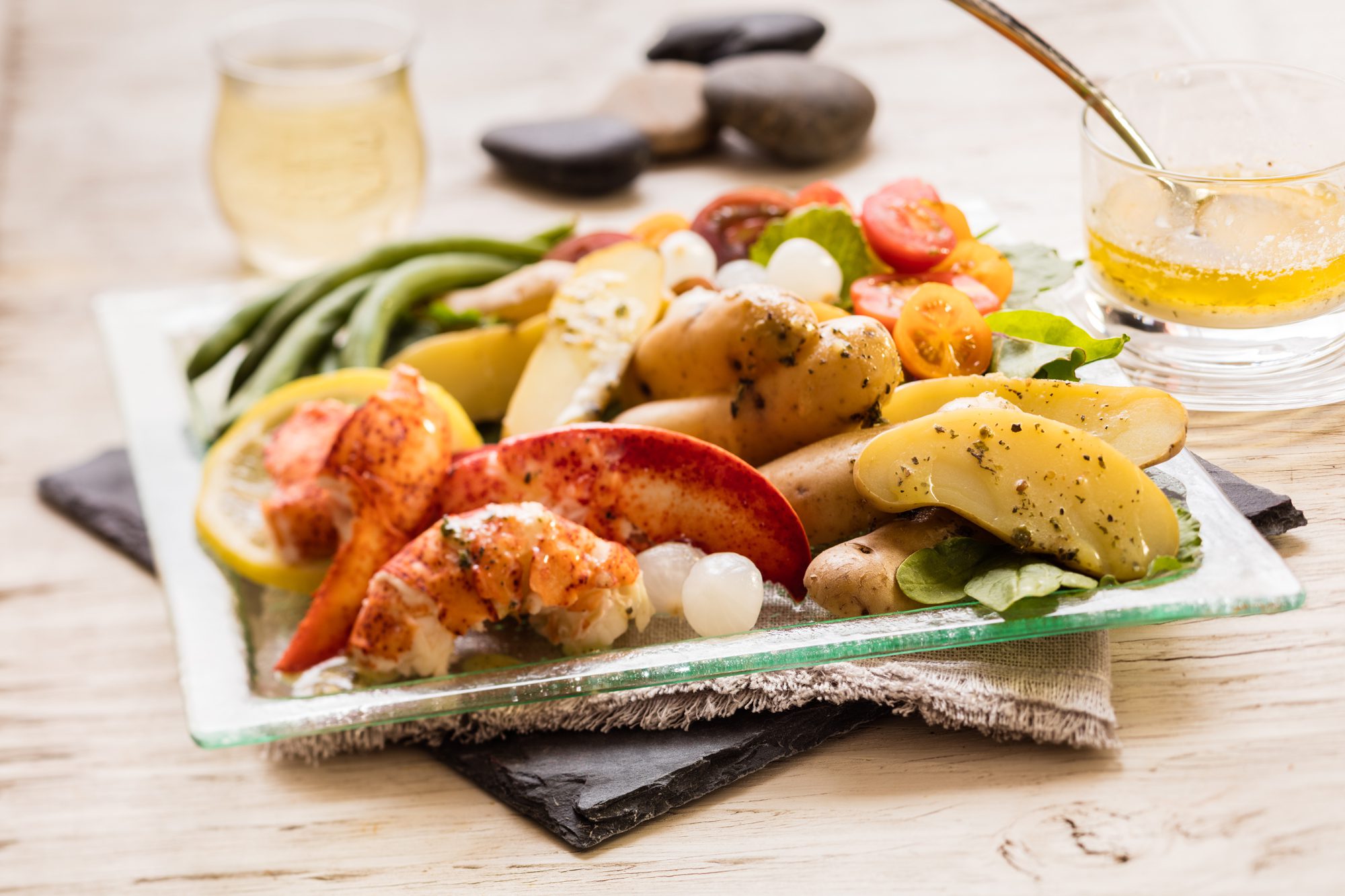 Inspired by the sumptuous lobster of the Maritimes, this summery dish is a full meal deal that's bursting with colour and drizzled with a buttery dressing.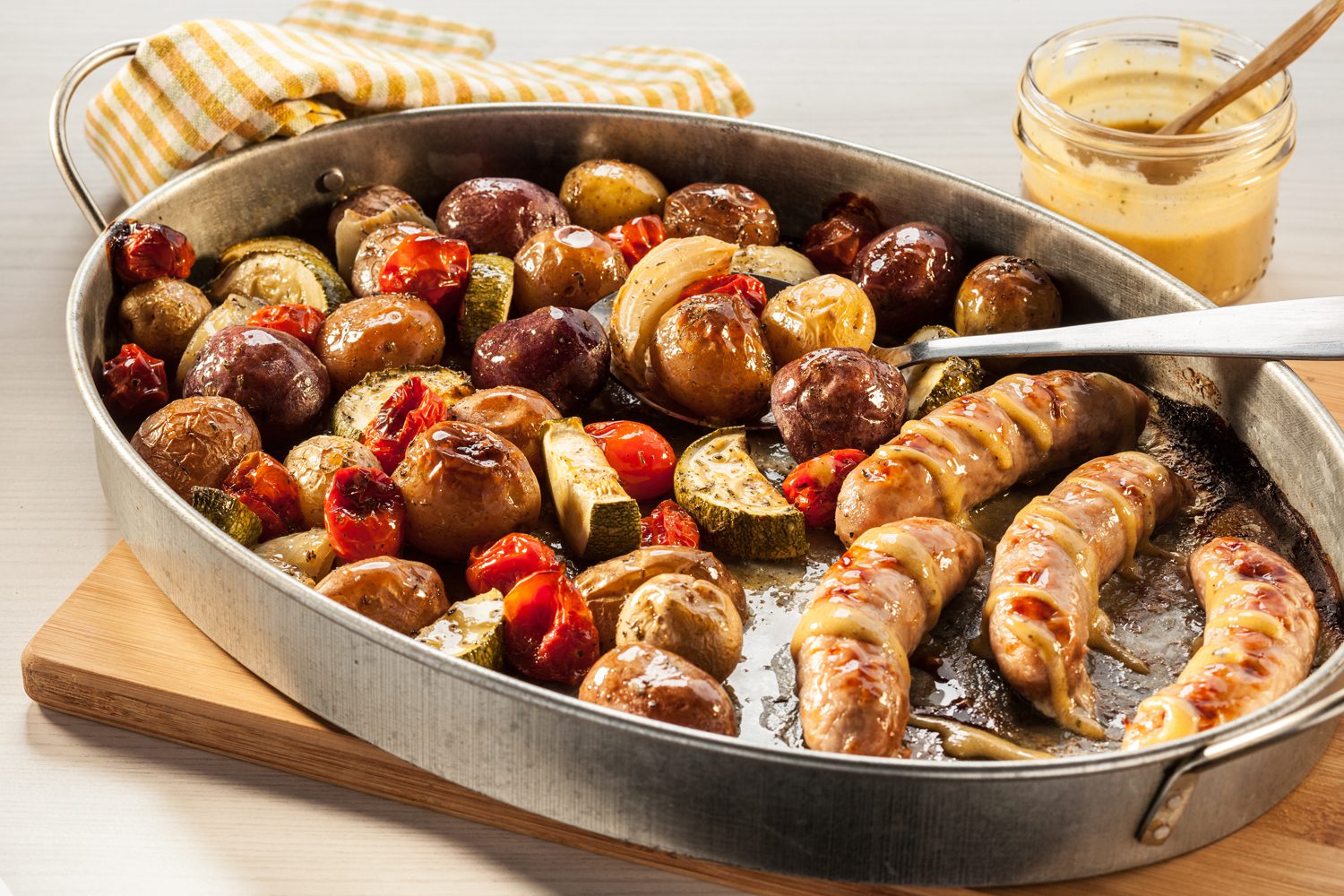 Maple syrup is essential on Canada Day. Try using it to glaze some standard sausages and veggies to add some sweetness to a simple sheet pan meal.
West coast salmon prepared into a Montreal-style tartare is incredible smash up in this salty appetizer.
Whether you're celebrating alone, with a few friends, or with your family, we hope these recipes will brighten up your table and bring a little Canadian-infused joy to your long weekend eats. Planning to make something on the grill? Behold, our How to Cook Little Potatoes on Grill. Want even more recipes for your long weekend? Try 15 of our favorite grilling recipes!