If you want to save time and stay cozy this fall and winter, we have two words for you: Slow cooker. We've got you covered with some of our best slow cooker recipes for the cold weather.
Mom had it right when she pulled out the Crock-Pot and tossed together a savory stew or long-simmering roast. After your morning coffee, you just chop and drop in the ingredients, plug it in and leave it for the day. And when you get home that evening, an aromatic, healthy and delicious dinner is waiting to be served. Easy.
Using a slow cooker means you don't have to sacrifice flavor—or nutrition—for convenience, either. With the cold season right around the corner, here are our best set-it-and-forget-it dishes. Ladies and gentlemen, start your slow cookers!
Classic slow cooker stew made simple
This one rates five-star for simplicity. A traditional cold-weather hot entrée, Honey Balsamic Slow Cooker Beef Stew is hearty, rich, and comforting. All you do is pour in some (pre-washed) Little Charmers yellow Creamers, stew meat, chopped carrots, celery, and onion, then add the sauce ingredients. Honey, Worcestershire, tomato paste, and garlic make a thick tangy-sweet base for the tender beef, silky potatoes, and earthy carrots. Garnish with fresh chopped parsley, perhaps a dollop of sour cream, and serve by the fire with a crusty baguette and full-bodied red wine.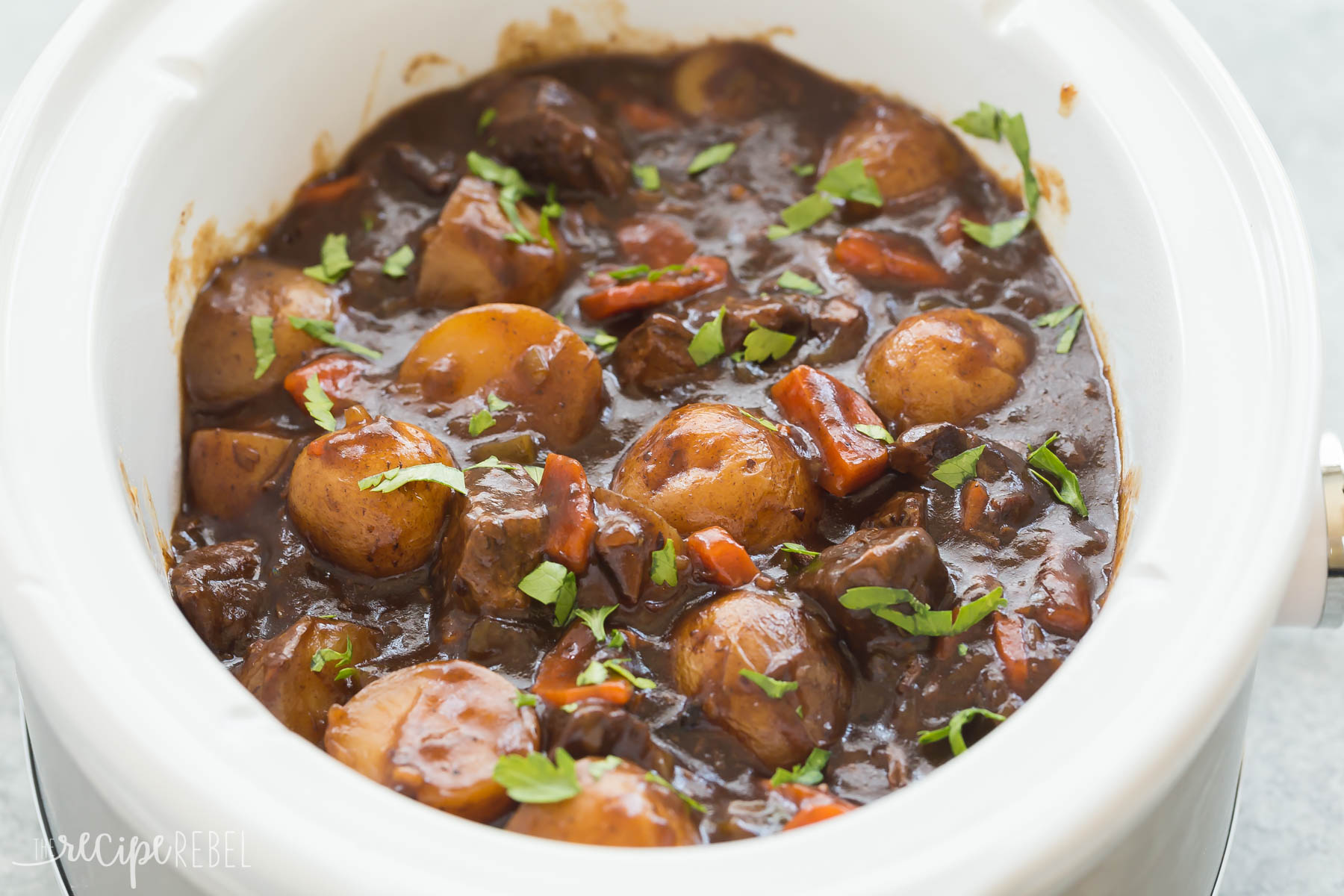 Lamb with Middle Eastern flair
If you're entertaining on a frosty winter's night, consider putting Lamb Stew on the table. This gorgeous dish is colorful—dotted with chickpeas, pomegranate seeds, and fresh mint leaves—zesty and a tad exotic. Cubed lamb, buttery Little Yellows, spinach, and coarsely sliced onions simmer in a broth of cinnamon, coriander, ginger, and turmeric for a meal that's rich and delightfully fragrant. Serve with Naan or pita bread and a bowl of plain Greek yogurt.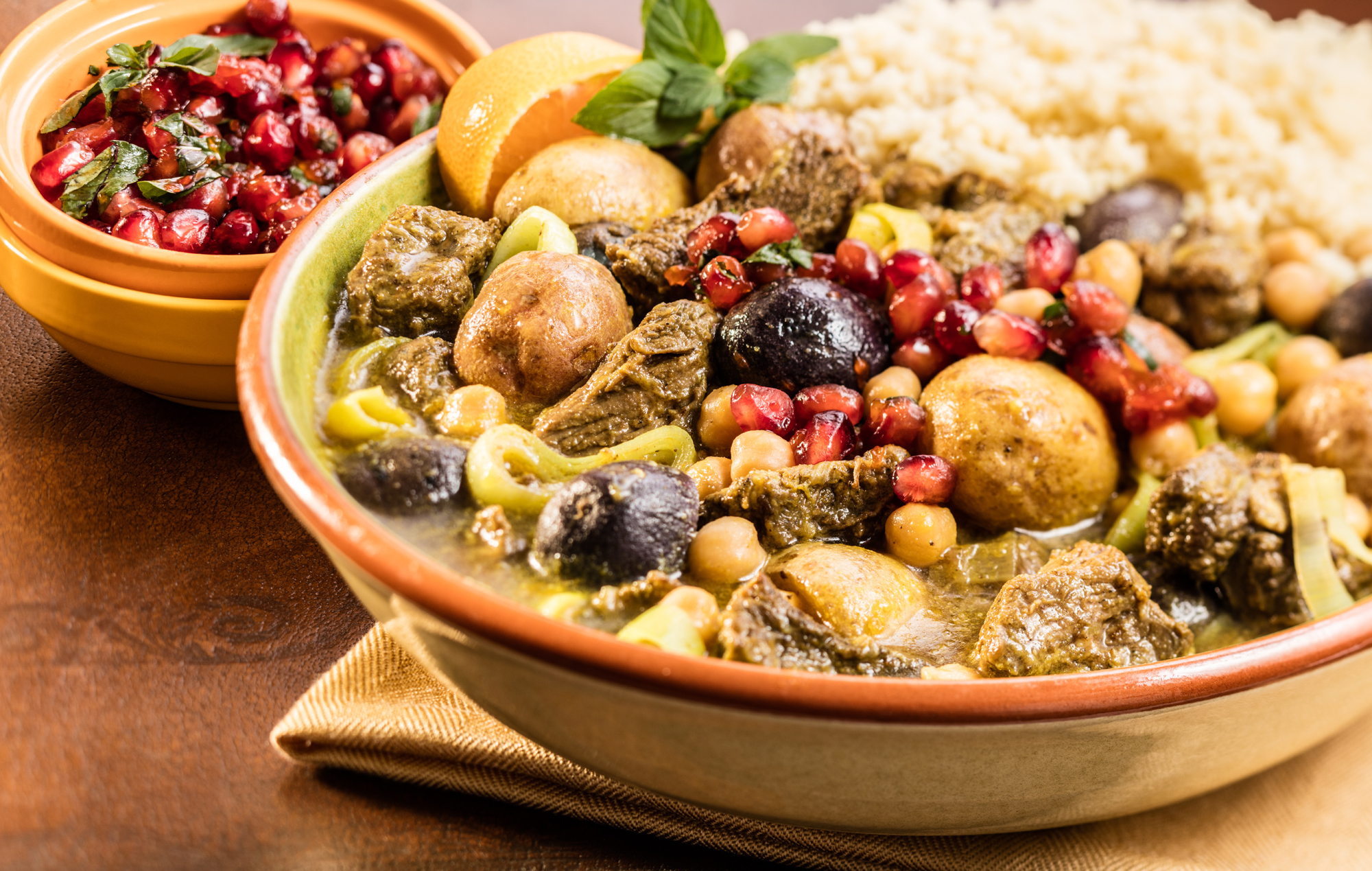 Slow cooker Italian chicken
If you think the Crock-Pot is just for stew, try this light and healthy meal-in-one. Slow Cooker Italian Chicken and Potatoes is a perfect weeknight dinner: Succulent chicken breast slices atop sweet bell peppers, onions, and tri-color Little Trios. The broth infuses the dish with a classic Italian combo of red wine, oregano, and garlic. Sprinkle a little fresh oregano over top before serving.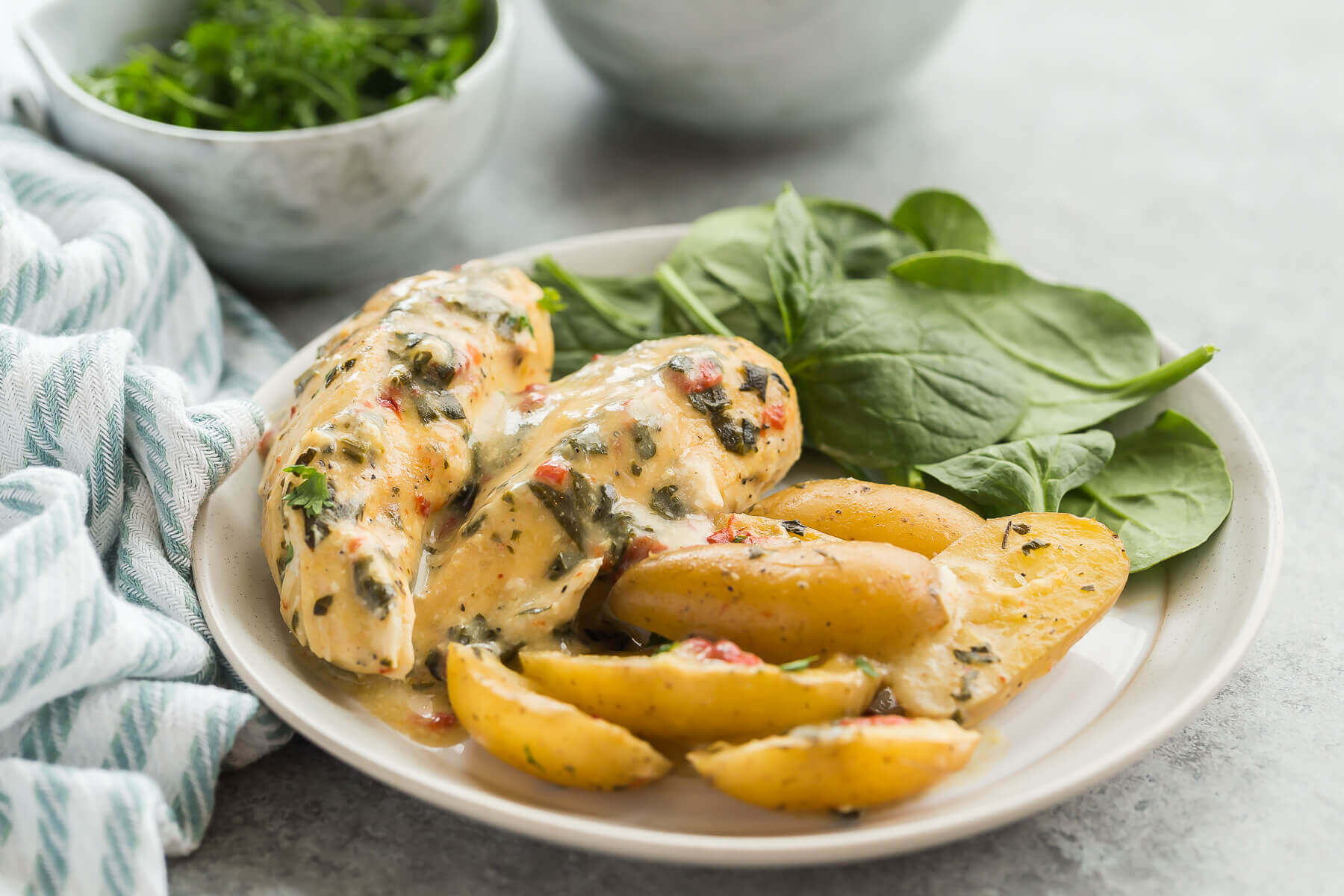 Slow cooker soup Lebanese-style
Slow Cooker Lebanese Lentil Soup is a creamy puree starring red lentils, a de rigueur super food. Slow-cook slightly sweet Little Duos Little Potatoes, onion, carrots and lentils with a tantalizing mix of spices: smoked paprika, cumin, turmeric and cayenne, plus a dash of lemon juice. Blend everything in the mixer before serving and top with tangy yogurt. Fresh cilantro and a sprinkling of paprika make a pretty garnish. Pair with a dark green winter salad and pita chips with hummus.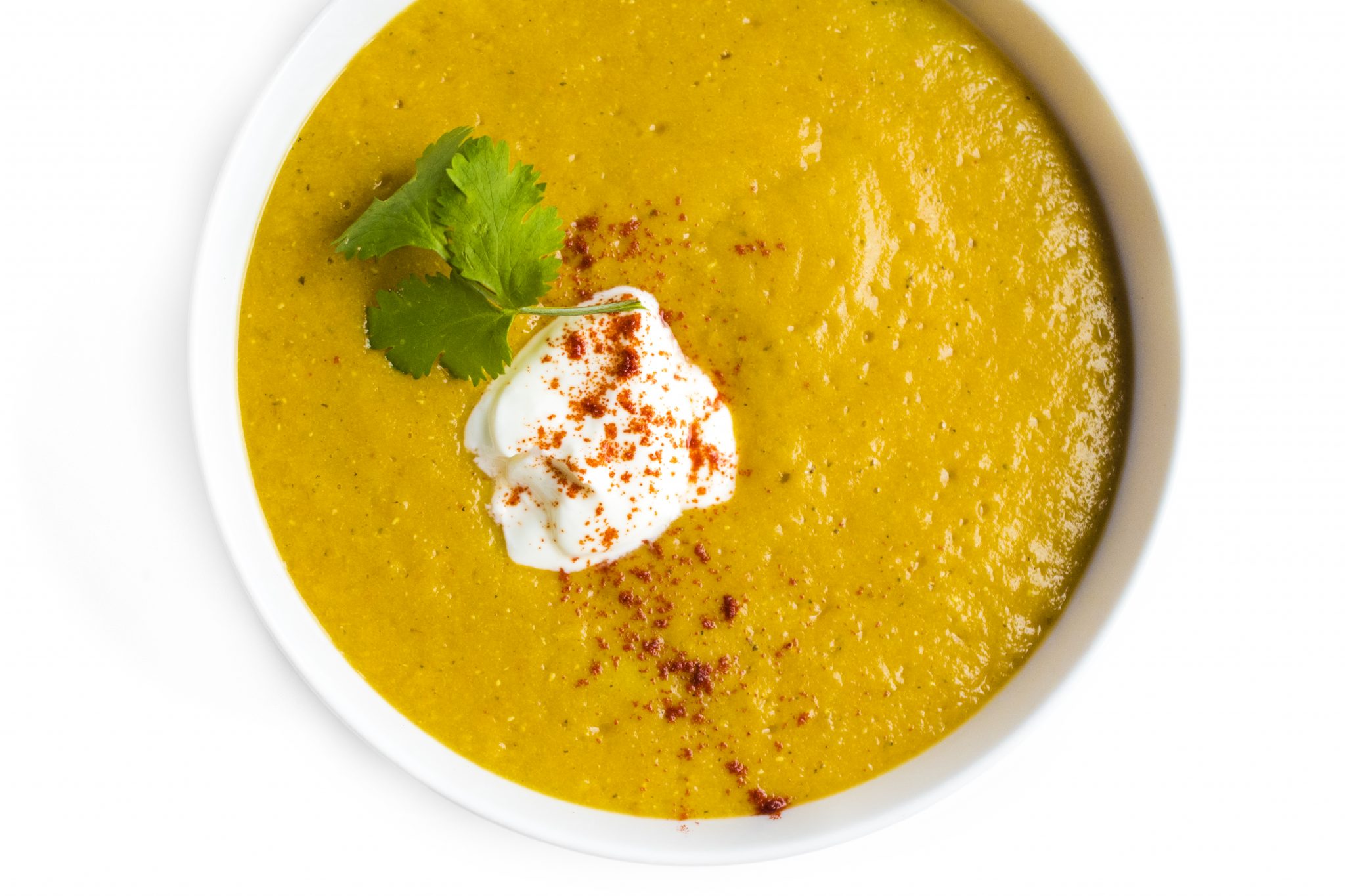 Slow cooker tender turkey
We like Slow Cooker Lemon-Dill Turkey Breast and Potatoes because this low-slow method ensures the bird will be moist and tender—and because it's more interesting than the requisite roast turkey and mashed potatoes duo, which can be dry and dull. Bright citrus and dill flavor both the mild poultry and bold Little Purely Purples, enhanced with garlic, paprika, and S&P. After cooking, slice the turkey breast and arrange it on the plate with the blue potatoes and lemon slices for a colorful presentation; dot with fresh dill sprigs. Add roasted carrots to round off the dinner and match with a crisp Riesling.