When it's cold outside we love to fire up stove tops and slow cookers alike to make our favorite soup recipes. If you're looking for some of the best potato soup recipes, we've found 10 of our favorites to share! Whether you're a meat-lover or all about the veggies (or both!) we have a soup recipe for you.
Great for using up leftovers, this hearty soup can be made with either a homemade or store-bought stock.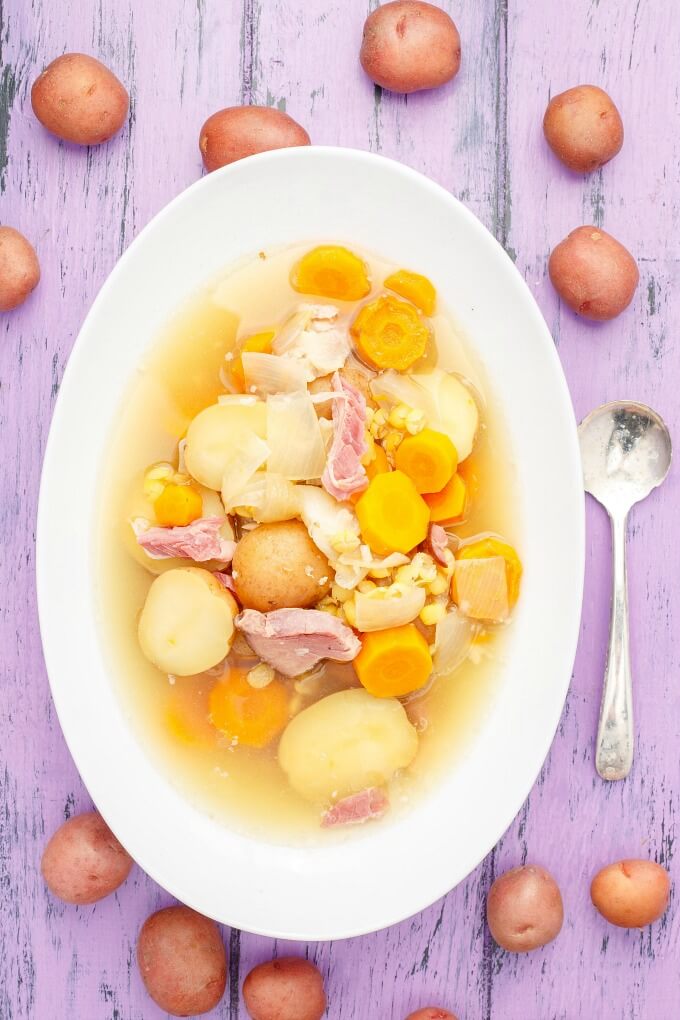 Slow cookers take time, but leave you with a delicious-smelling kitchen and a warm bowl of soup! This pea and potato soup is great to prep the night before for a quick lunch option.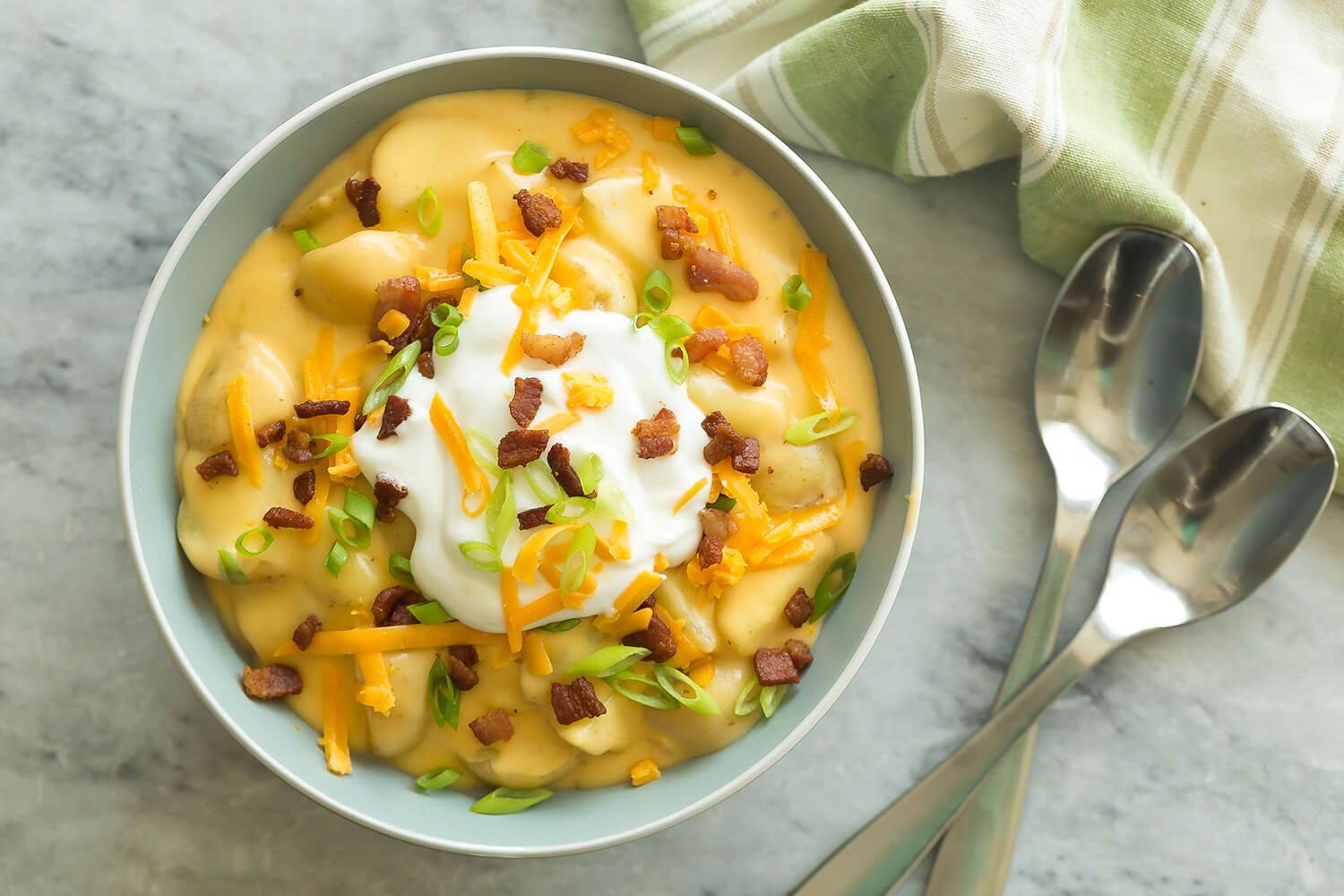 One of our all-time favorites, this loaded soup tastes just like a baked potato with all the fixings. You can customize the toppings to your liking.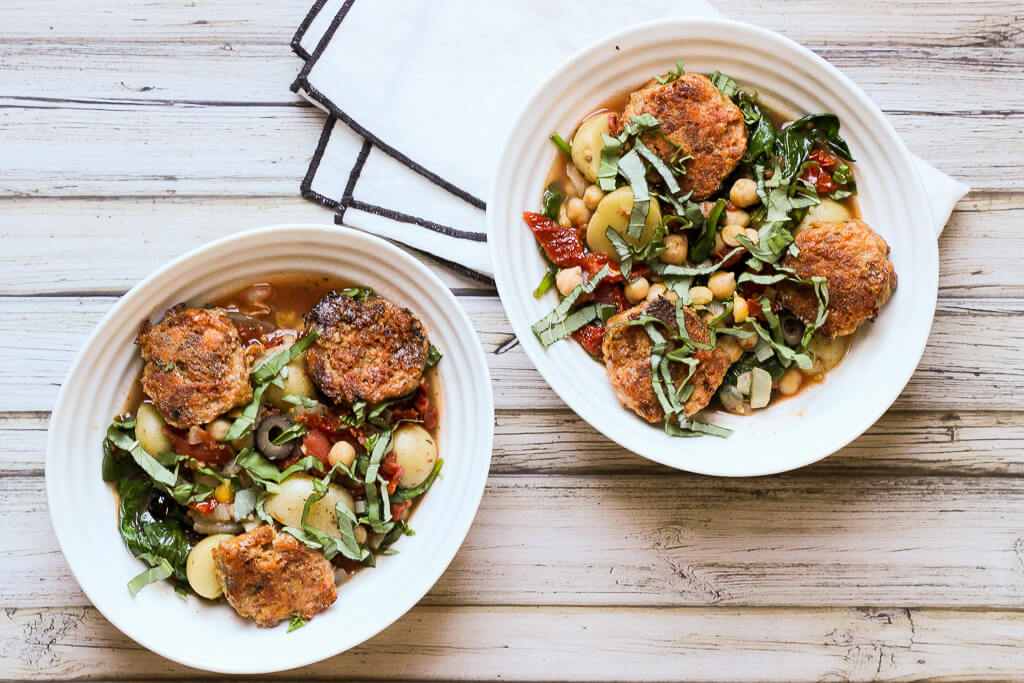 Tender meatballs, a flavorful broth, and tons of nutritious veggies make this stew a cold-weather must.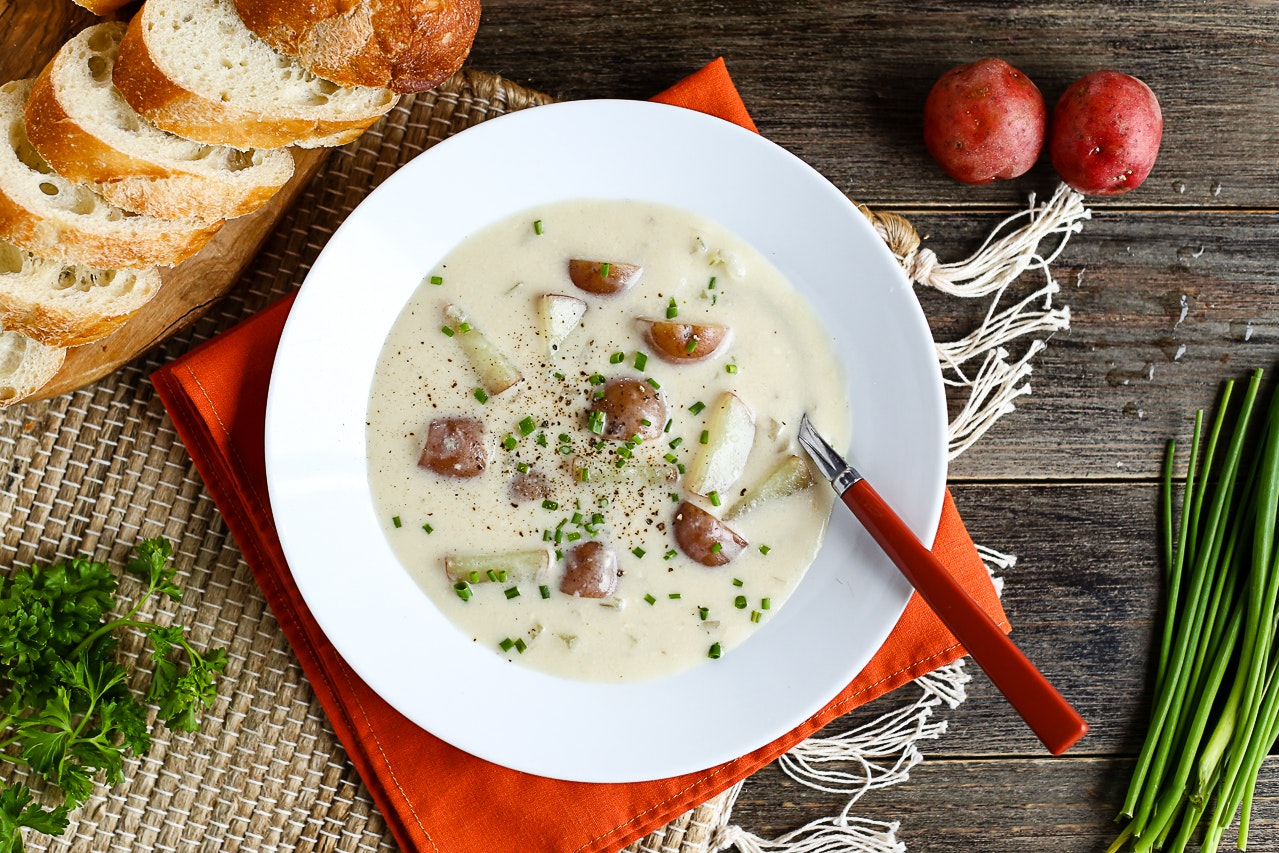 Looking for some veggie options? This creamy potato soup is made with coconut cream and almond milk.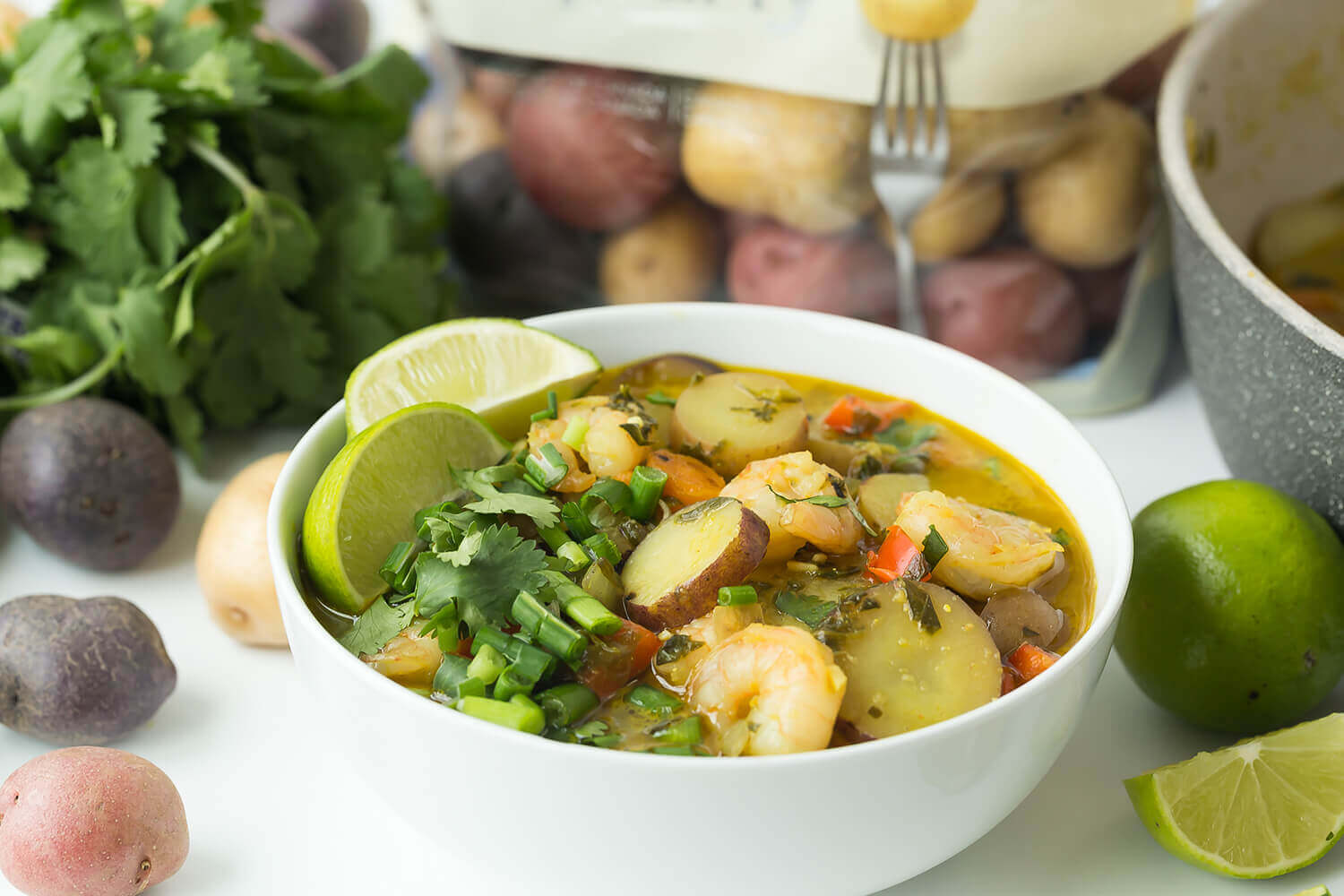 Love curry flavors? This not-too-spicy Thai soup is perfect if you want to add a bit of garlic and ginger to your bowl.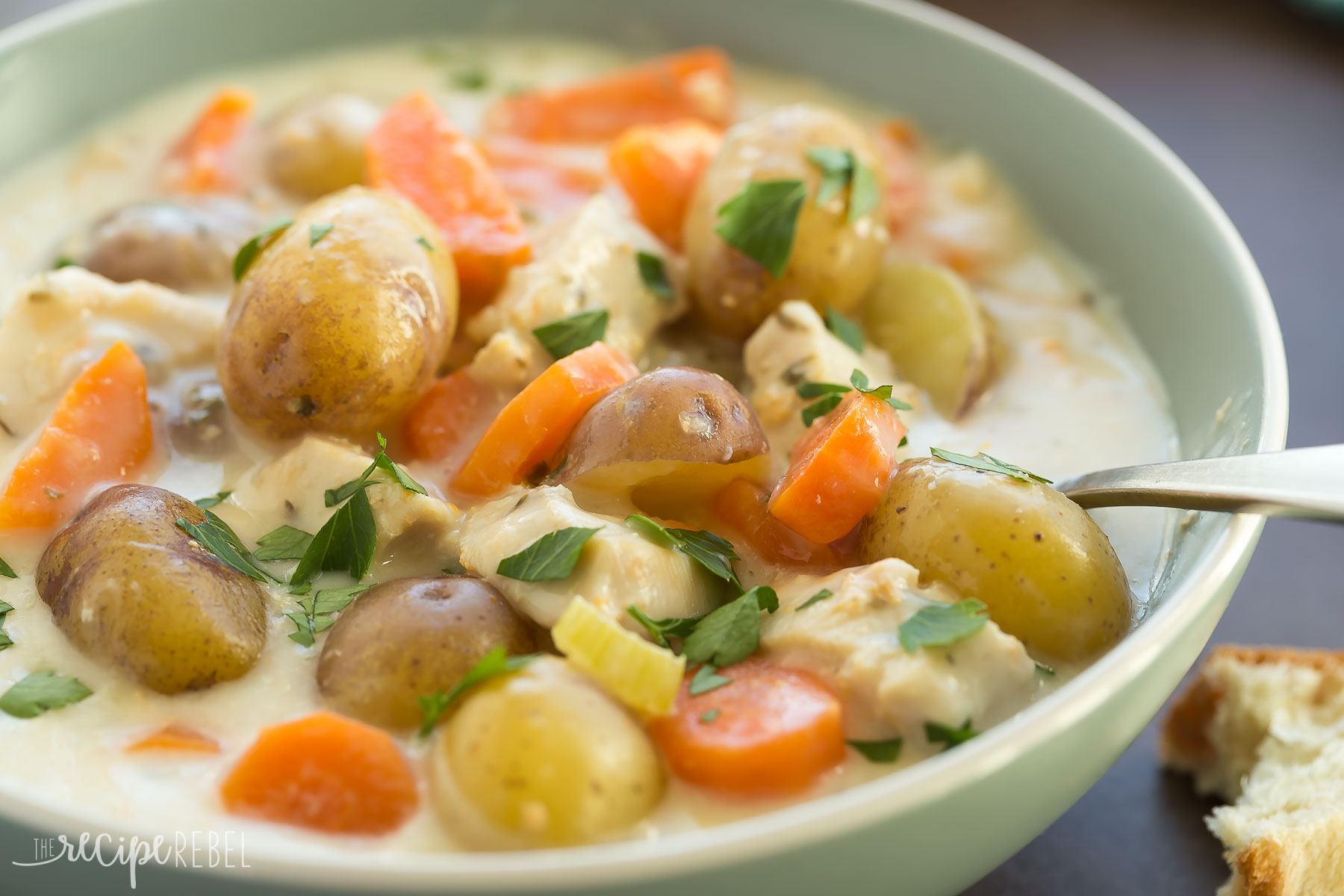 This is a hearty comfort food stew that will fight off the chill on those cold winter nights. Garlic adds amazing flavor to the array of veggies in this bowl.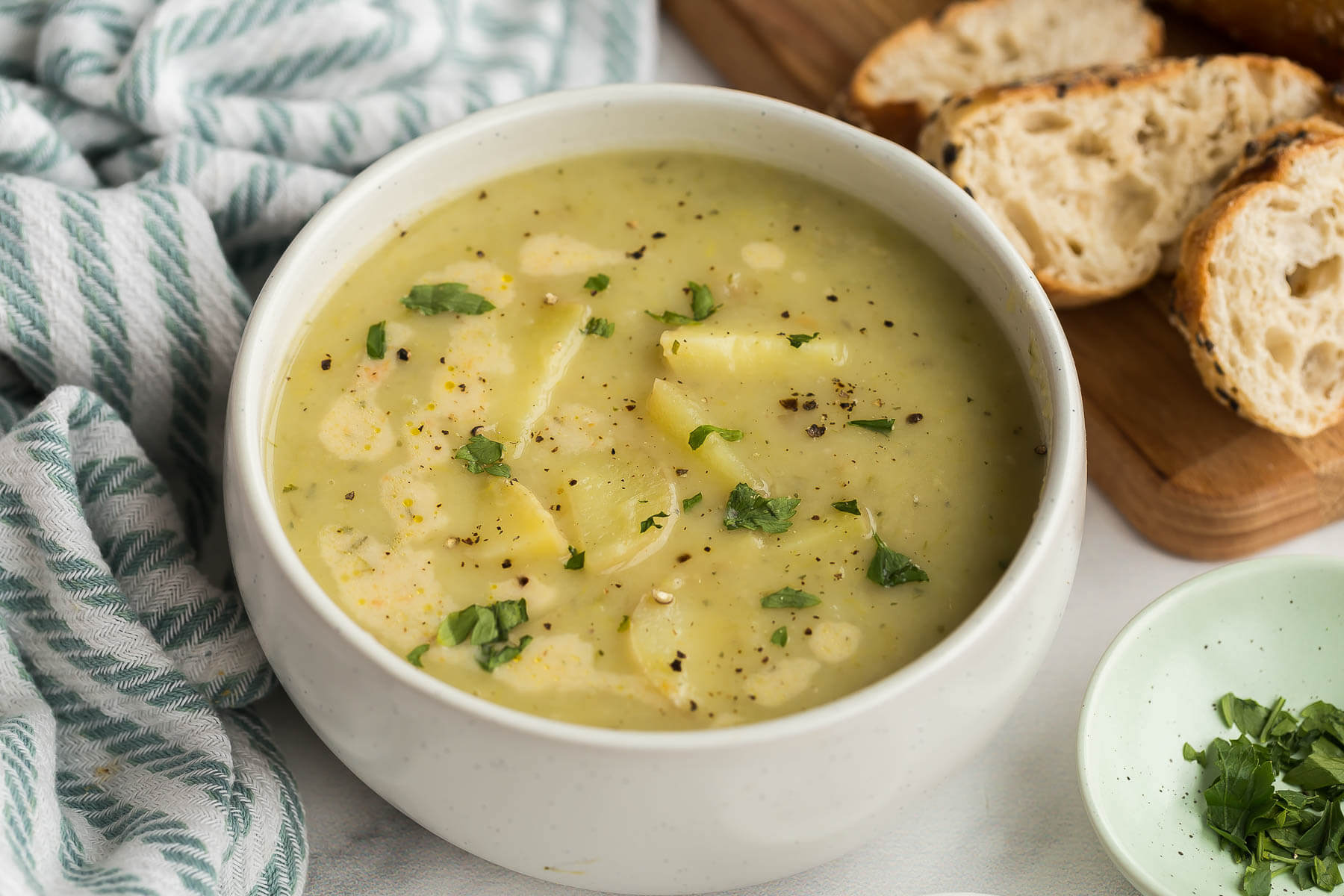 Ready in under 30 minutes, this simple potato and leek soup is made even more simple with Creamer potatoes (no peeling required!).
Creamy salmon chowder is full of colorful veggies and a bit of spice!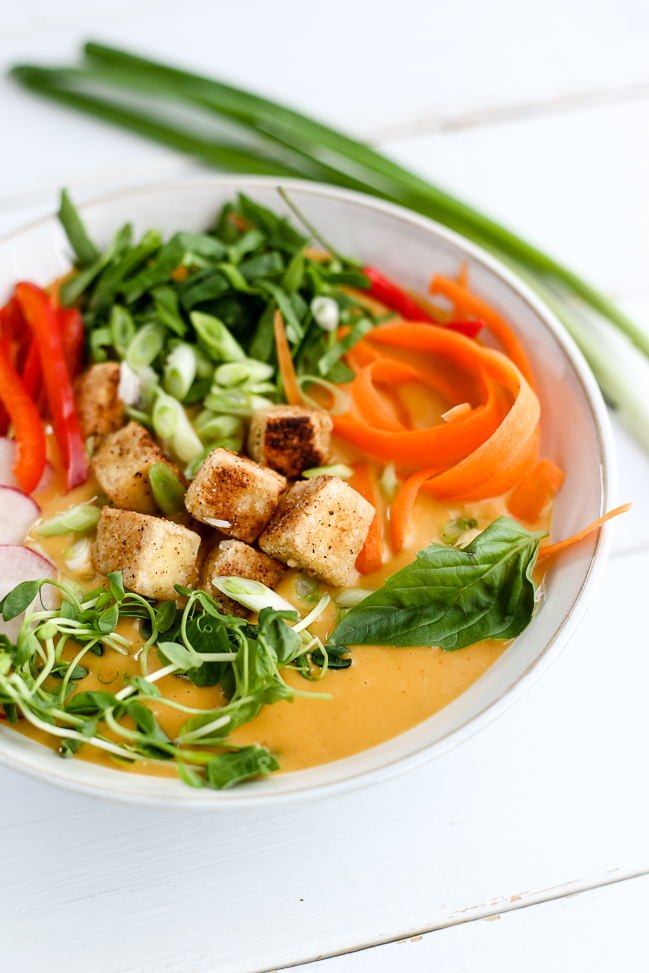 Make some crispy tofu for this full meal in a bowl, and top with your favorite veggies.