St. Patrick's Day is coming soon! Instead of tossing back some green beer this year, though, why not add some green to your meals? It's tasty and healthy.
In fact, leafy green vegetables give us more nutrients per calorie than just about any other food, according to WebMD1.
Pair that with the vitamin, iron, and fiber-packed Creamer potatoes, and you've got a winning combo on the plate. Serve these five delicious dishes that taste as good as they look—recipes in honor of St. Patrick.
Green curry combo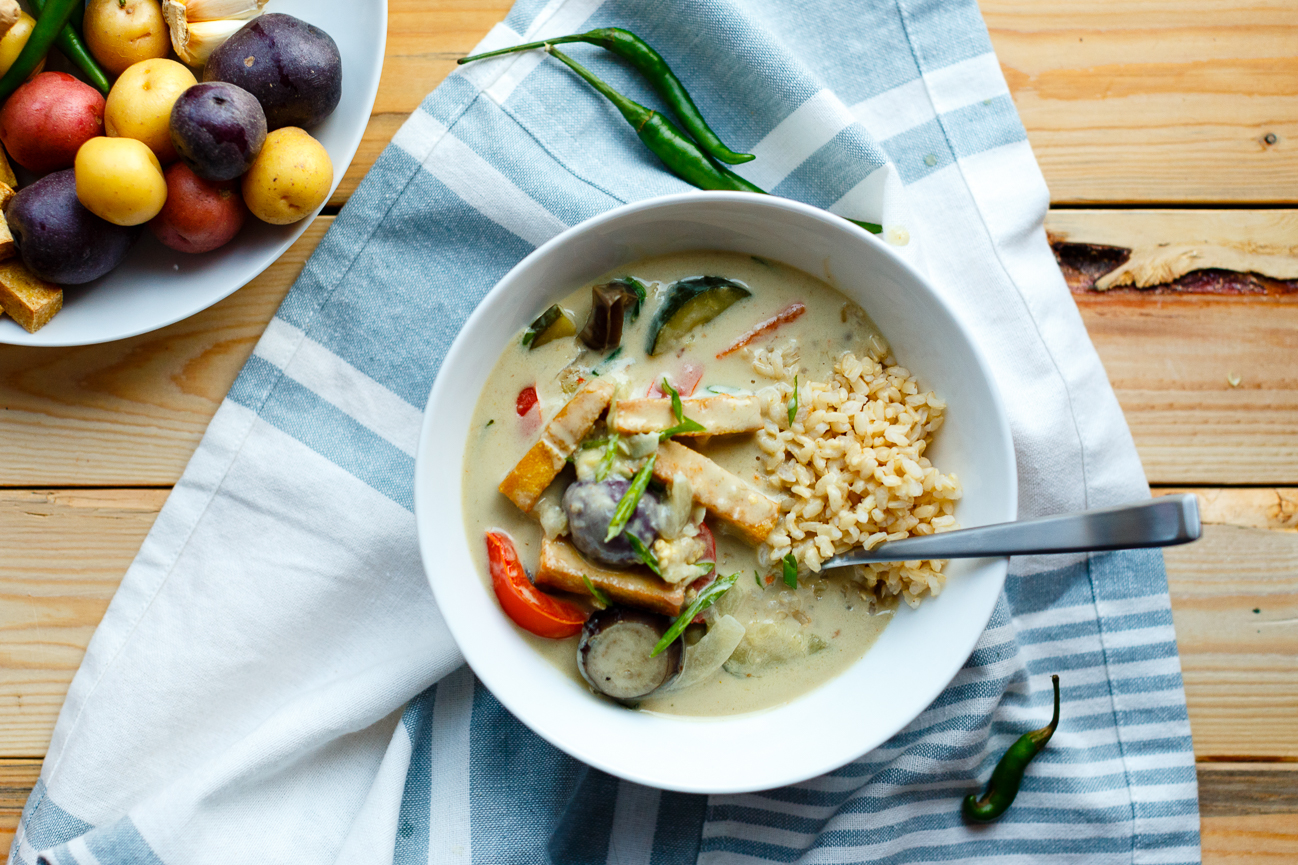 Vegan Thai Green Curry is a creamy, spicy dish with distinctive flavors, colors, and textures. Make it a bowl meal-in-one by adding brown rice, stir-fried tofu, lentils, or chickpeas to complement the mix of Terrific Trio Creamers, zucchini, eggplant, peppers, spinach, garlic, and ginger—all in a rich coconut milk-green curry base.
The green factor: spinach and zucchini
Rainbow medley
This dish is very now: simple, yet elegant. What appeals is the marriage of crunch and color. Cooked in the oven on a single baking sheet, Sage & Garlic Roasted Vegetables with Little Potatoes combines pretty Something Blue Creamers with broccoli florets, carrot sticks, Brussels sprouts, and garlic with the nutty taste of toasted pecans and peppery sage.
The green factor: broccoli, Brussels sprouts, sage
Potato salad supper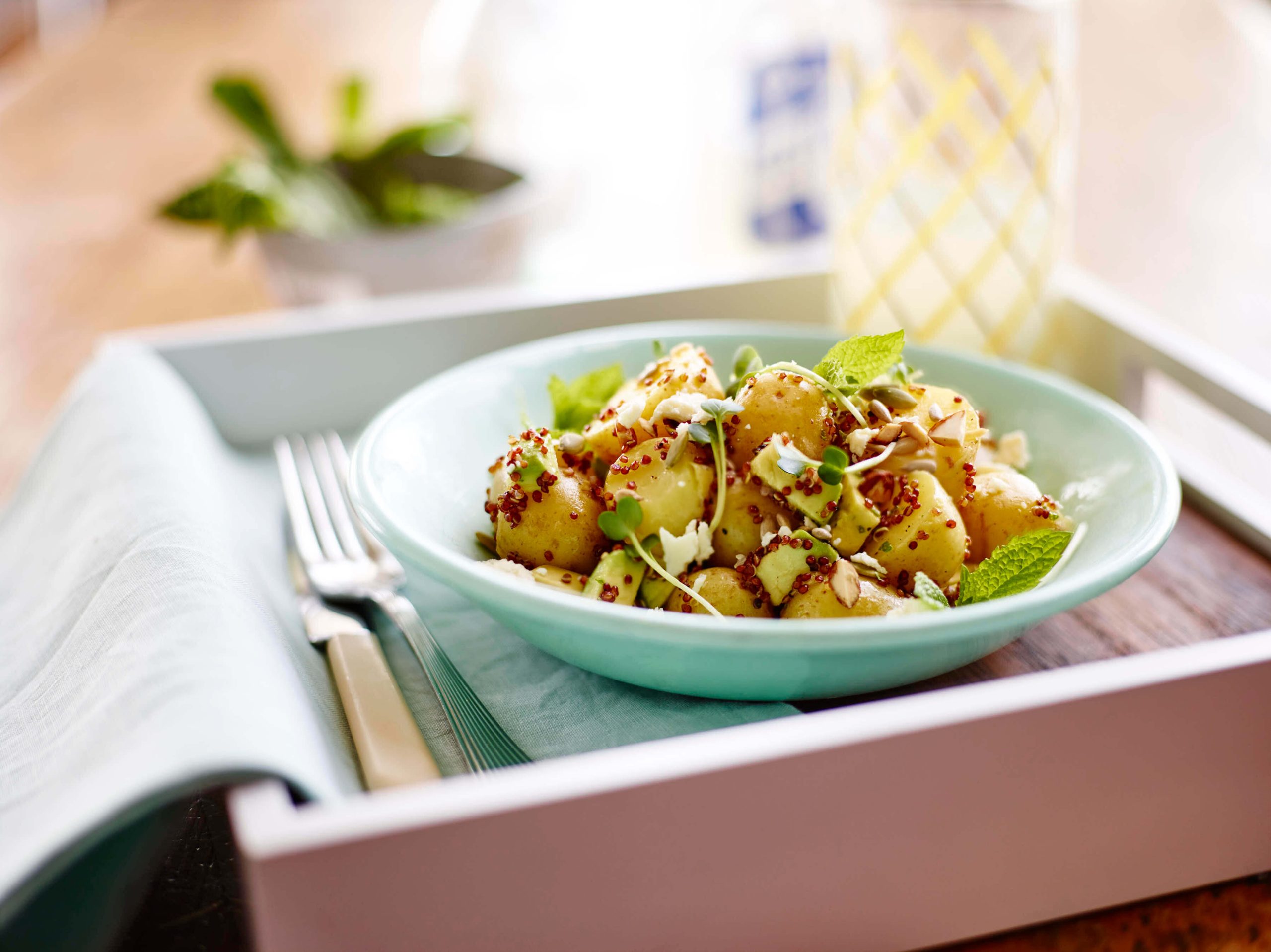 There's the usual potato salad, and then there's the Superfood Potato Salad. Make this one, packed with quinoa (contains all nine essential amino acids), Little Potatoes, sprouts and seeds (sunflower, pumpkin, almonds), plus salty feta and astringent mint, for a nutrient blast and energy boost—not to mention, a pleasing silky-crispy balance.
The green factor: avocado, sunflower sprouts, fresh mint leaves
Fragrant Indian soup
Creamy Vegan Red Coconut Curry Soup is a looker, loaded with crispy fried tofu, thinly sliced sharp radish, sweet carrot peels, buttery Little Yellows, and crunchy red bell peppers over an aromatic red-curry base.
The green factor: pea shoots, green onions, avocado, spinach, and Thai basil
Tex-Mex Tostada twist
Bright and tangy, Easy Vegan Potato Tostadas are a modern update on the traditional Tex-Mex-style tostada. Pile your favorites onto a tender, warm corn tortilla: cherry tomatoes, avocado slices, shredded lettuce, thin-shaved onion, fresh cilantro, and roasted bold Little Trios. Limes add zest, along with garlic, chili flakes, and paprika, plus your choice of hot sauce or salsa. ¡Olé!
The green factor: cilantro, lettuce (or greens), avocado, jalapeño
And don't forget to make a family favorite on St. Paddy's Day—perhaps a Classic Beef Stew?
You can find more inspiration in our blog post about Healthy St. Patrick's Day dishes