With Easter coming up, we're always on the hunt for no-fuss side dishes that don't add any stress to the day. If you have a few extra guests showing up or you're running out of room in the oven, these five recipes will come in handy! Try everything from slow cooker mashed potatoes to an easy lemon feta side dish that you can whip up in five minutes flat.
Creamer potatoes and Brussels sprouts are perfect to cook together because of their similar size and cooking time. The trick to getting that perfectly crispy finish? Make sure the veggies are spaced out properly on your baking sheet to prevent sogginess. Add a generous squeeze of lemon and you're ready to serve.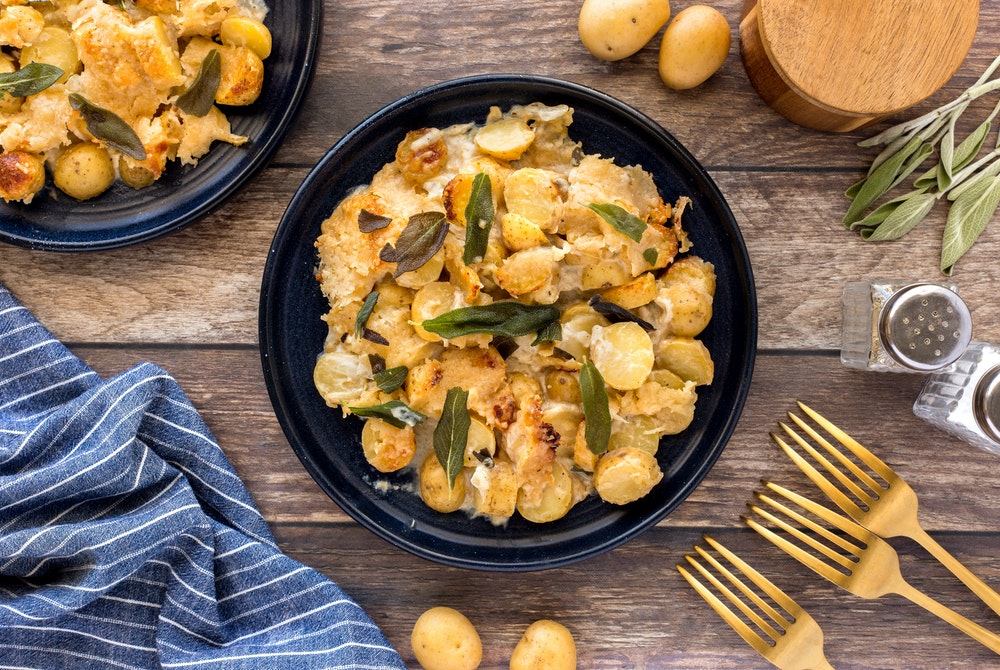 Layers of thinly sliced Little Potatoes with onions, Gruyere cheese, and sage. The Instant Pot pressure cooks your Creamer potatoes to perfection while adding chicken broth keeps the bottom layers creamy. Broil in the oven for a few minutes before serving to get that nice crispy finish.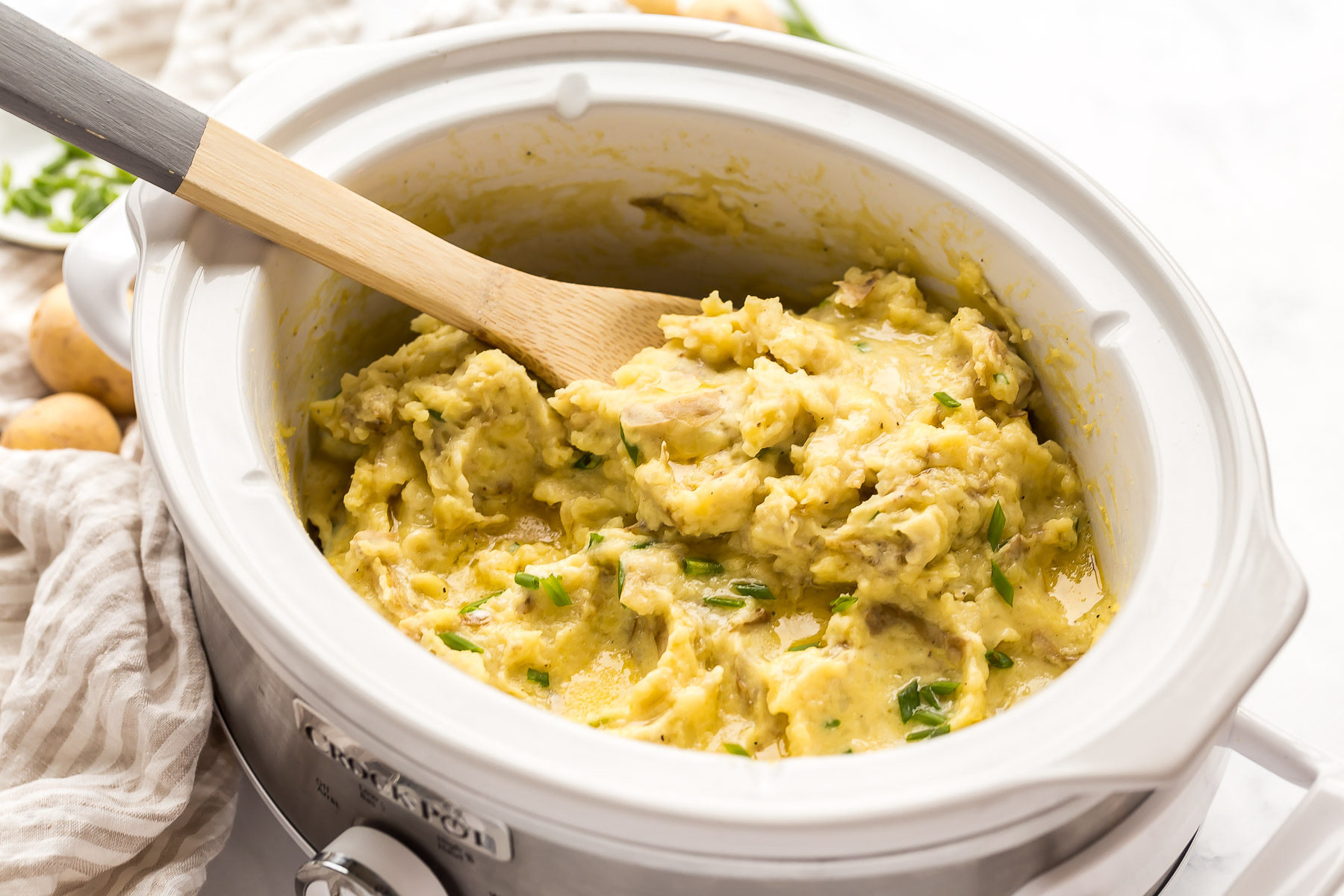 Letting other countertop appliances like pressure cookers and slow cookers do the work for you is so helpful if you're trying to save room on the stove or in the oven. Making your mashed potatoes in the slow cooker means you can be hands-off while still making a big enough batch to almost guarantee leftovers.
The perfect last-minute addition to your Easter spread, this five minute side dish is made with easy Lemon & Garden Herb Microwave Ready Little Potatoes. You only need four ingredients!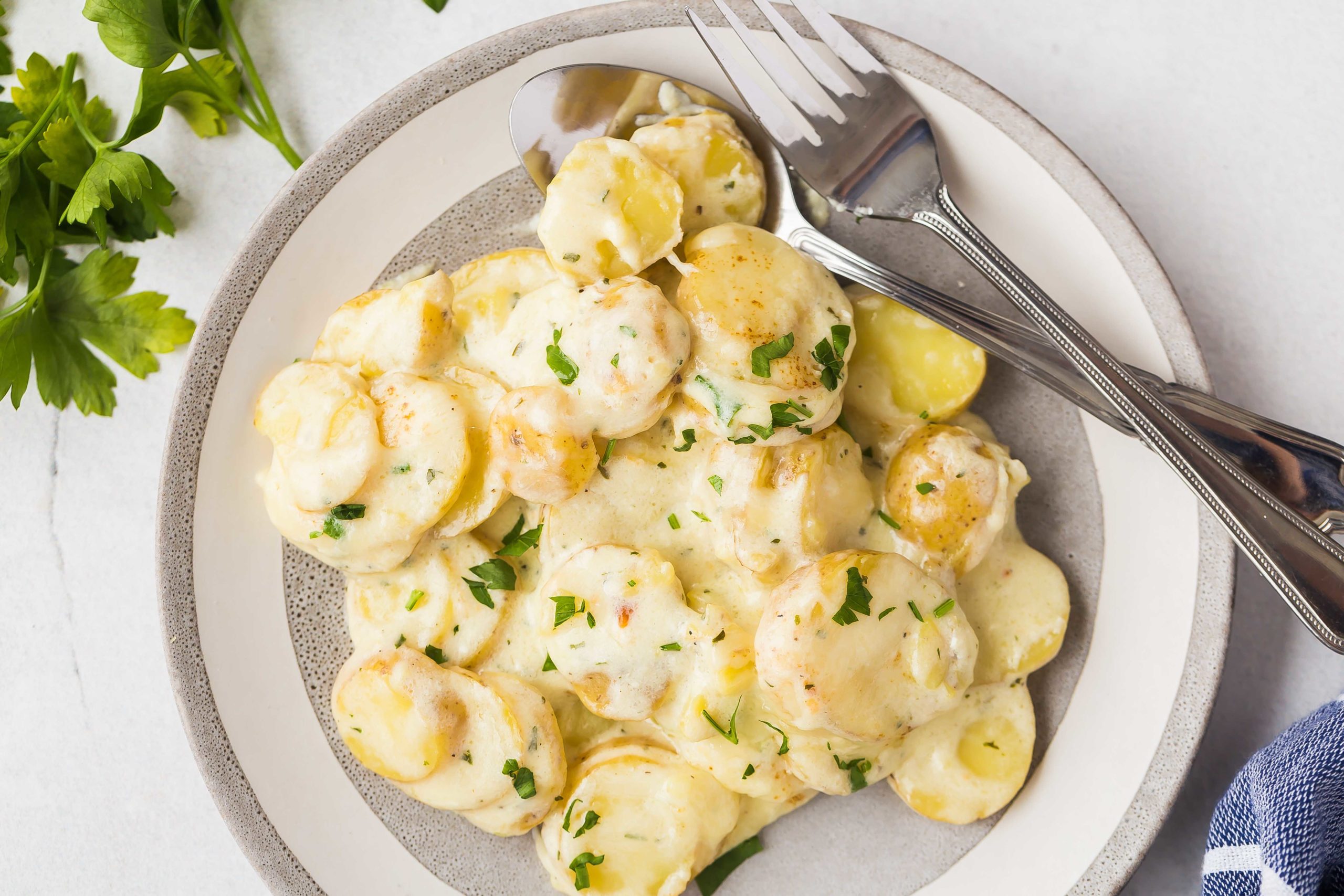 Another slow cooker goodie—scalloped potatoes made so easy with only 10 minutes of prep!