It's one of those days. Your last meeting went long, traffic was heavier than usual on the way home, and you suddenly realize you've completely forgotten that dinner is a meal that exists and that you need to make. When you finally get home and look in the fridge, nothing is coming to mind and the kids are hangry. Now what?
If you've had one of those days, or even one of those weeks, a no-fuss approach to getting a meal together quickly will come in clutch. Without sacrificing quality, nutrition, or taste, there are a few shortcuts you can take that will save you so much mental energy.
10. Master the Subtle Art of Sheet Pan Meals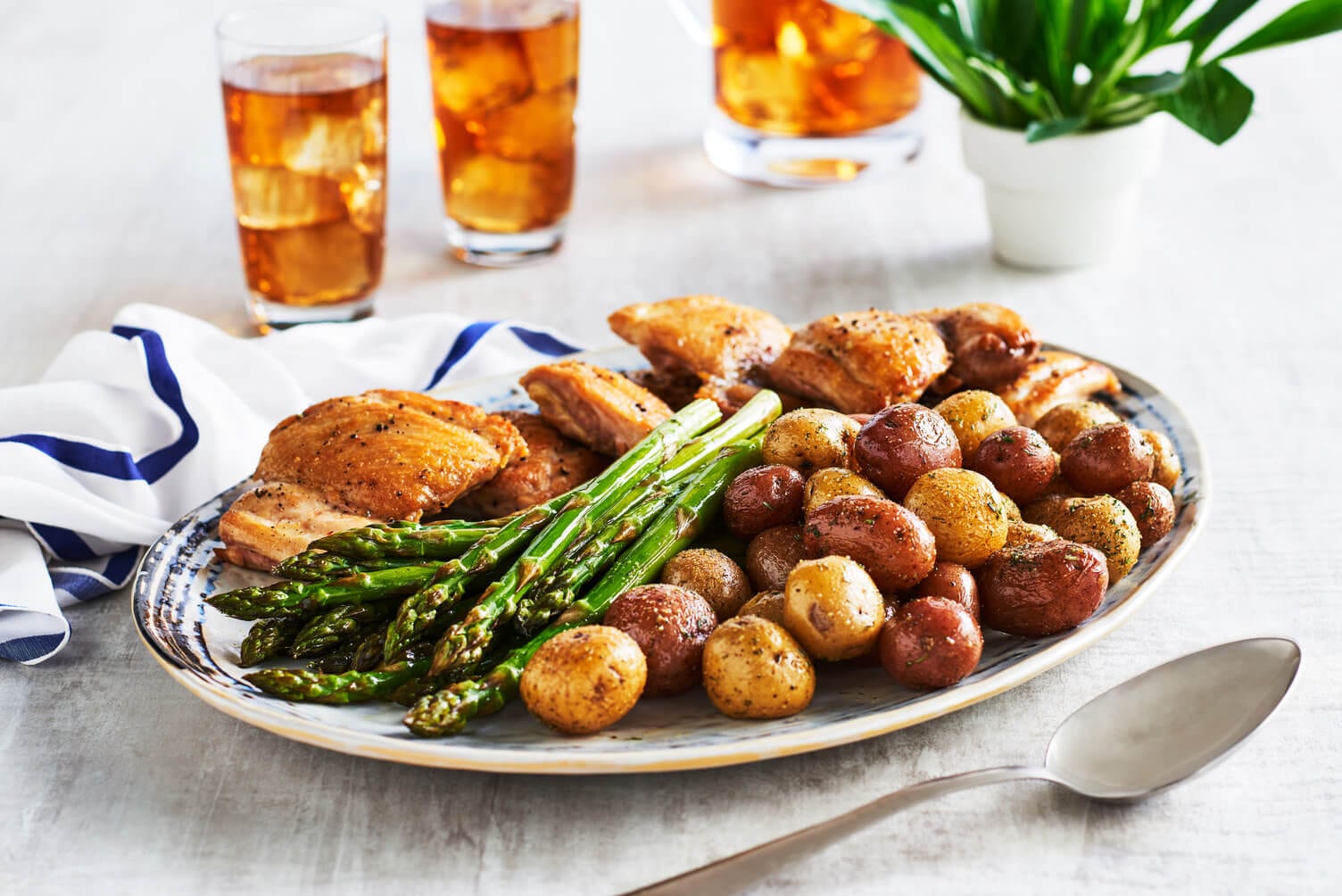 A terrific way to cut time is by cooking your entire meal all together on one pan that you can toss together and put in the oven. Plus, it saves on dishes. Try these easy chicken thighs and potatoes, burgers and mini wedges, or for a plant-based option, these sheet pan Ranch bowls will do in a pinch.
9. Fill the Pantry
Keep a good supply of staples on hand (in the fridge, freezer, and cupboard) so you can slap something together in minutes. Think about what you use on a daily basis and make sure you've got plenty of each, then make a simple recipe you know by heart. Fancy can wait for the weekend! We have a checklist of pantry staples for you to keep handy if you need some inspo.
8. Don't Fear the Microwave
Freshly steamed, nicely seasoned potatoes can be on the table in five minutes. Heat up some leftover chicken, beef, or fish, and have potatoes ready to go in no time. You don't need any fancy cookware or techniques to easily steam your potatoes in the microwave. See our Microwave 101 guide for the how-to's on doing it with our bagged potatoes, or try one of our Microwave Ready Little Potatoes varieties. They come in five delectable seasoning flavors like Garlic Parsley or Lemon & Garden Herb to make your job easy.
7. Cook Once, Eat Twice (Or Thrice)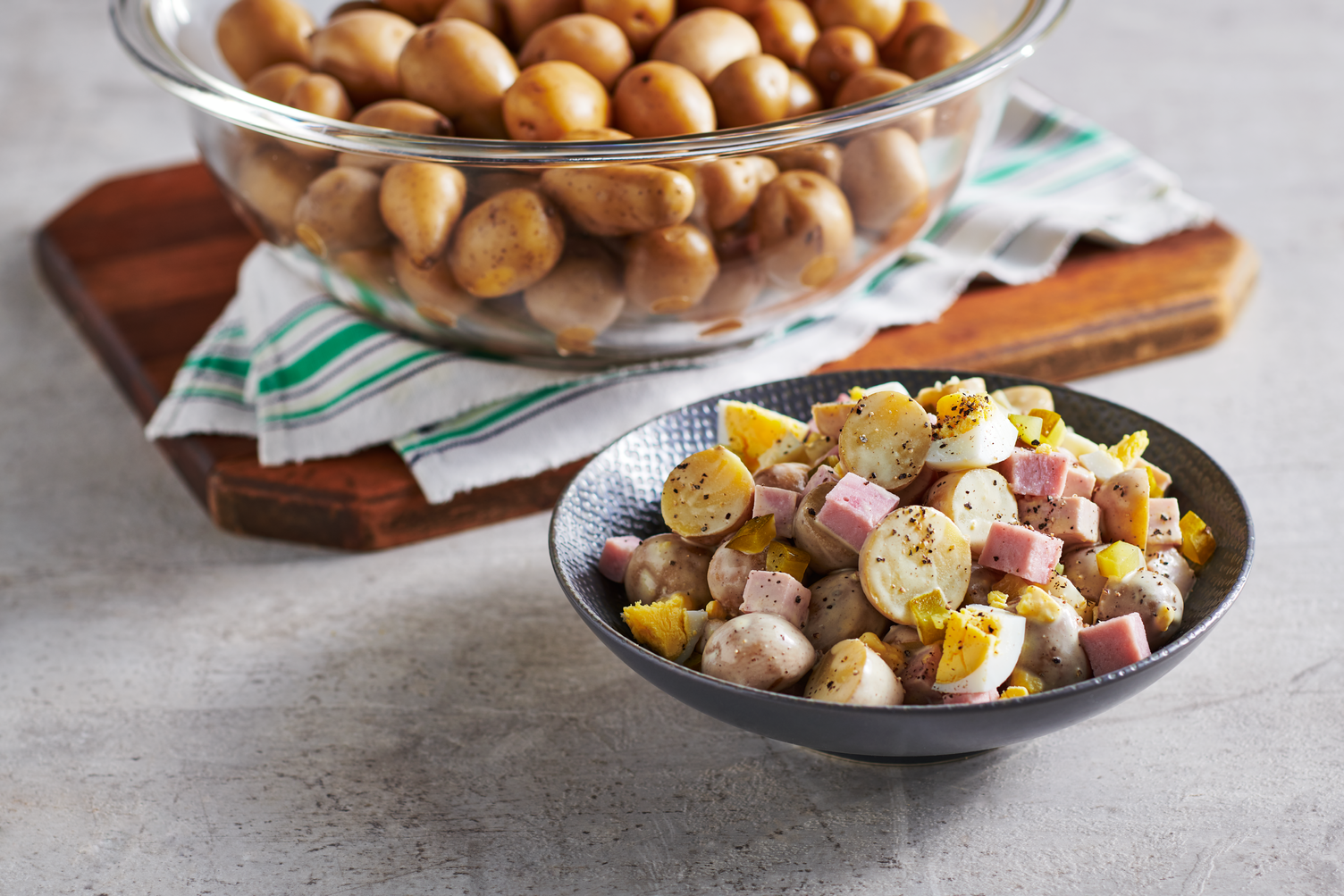 Very few people have the time or energy to start from scratch every day. An easy trick is to boil a big bag of potatoes at the beginning of the week and store them in the fridge so you can toss them into dishes as you go. Think potato salads, skewers, and sheet pan meals to cut down on cooking time.
For some easy salad suggestions using the pre-boil method, try a lemon herb potato salad, a German-inspired variation with smoked ham, or a big chopped salad with lots of veggies.
If you're making a sheet pan meal for dinner, chop some extra veggies and add extra protein so you can use your leftovers for tomorrow's lunch.
6. Go Grill Ready
If you've got access to a grill (or even a grill pan) skewer some shrimp (or your favorite protein) and veggies and serve up some easy kebabs. It's a quick way to cover all your bases without using a ton of dishes. You can use whatever you have in the fridge, or try some of our favorites: halloumi and shrimp, broccoli and shrimp, mushroom and pepper, or tandoori shrimp.
5. Let the Appliance Do the Work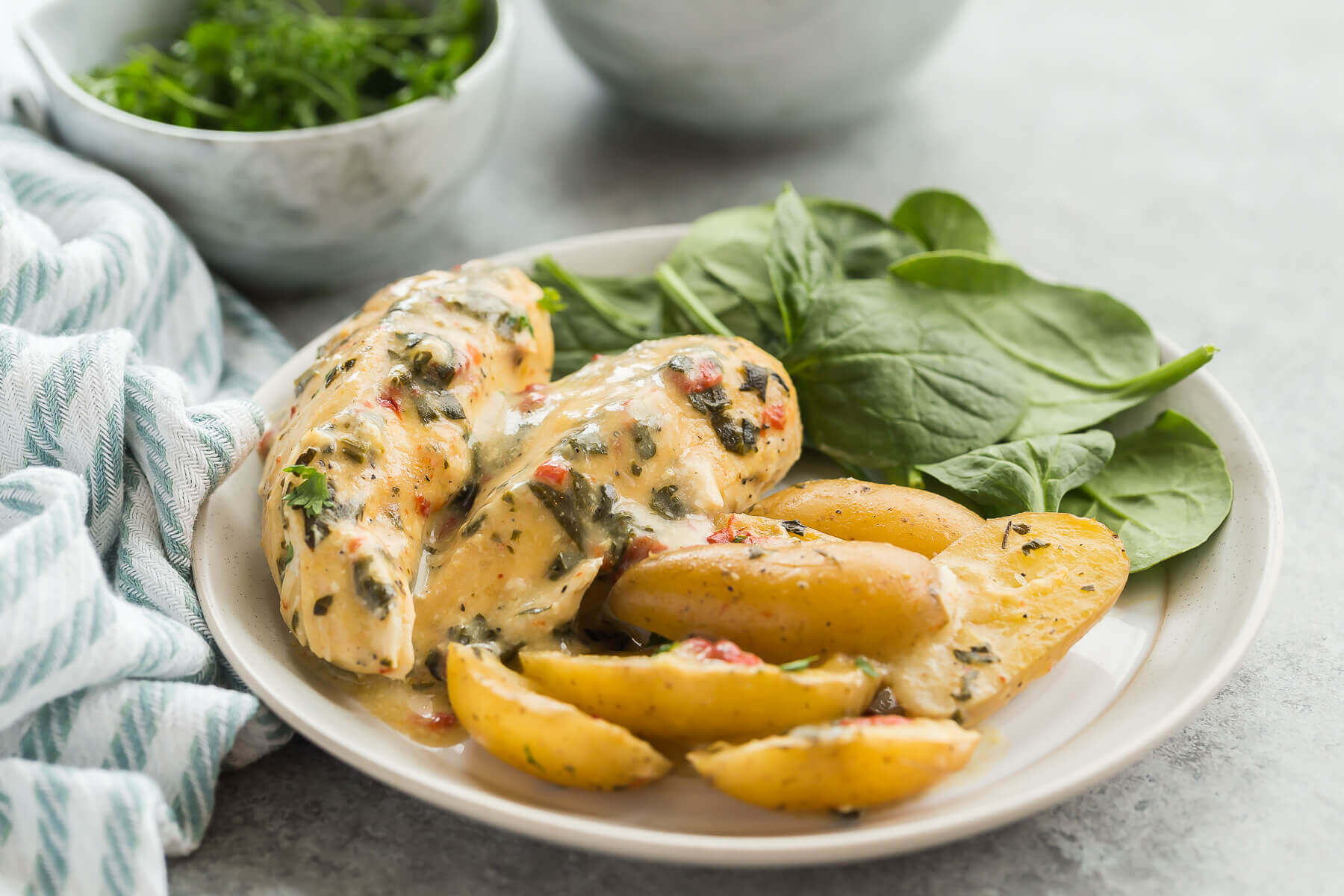 Grandma's secret was the workhorse slow cooker and it's a lifesaver for the busy family. Turn it on at breakfast and it'll be ready to serve when you walk in the door. Try this recipe for Italian slow cooker chicken and potatoes, lemon dill turkey and potatoes, or honey garlic chicken and potatoes.
It would be borderline irresponsible not to mention the Instant Pot—it's the ultimate ally for getting easy meals on the table in record speed. Try Instant Pot butter chicken, pork chops and potatoes, or meatloaf.
4. Limit Ingredients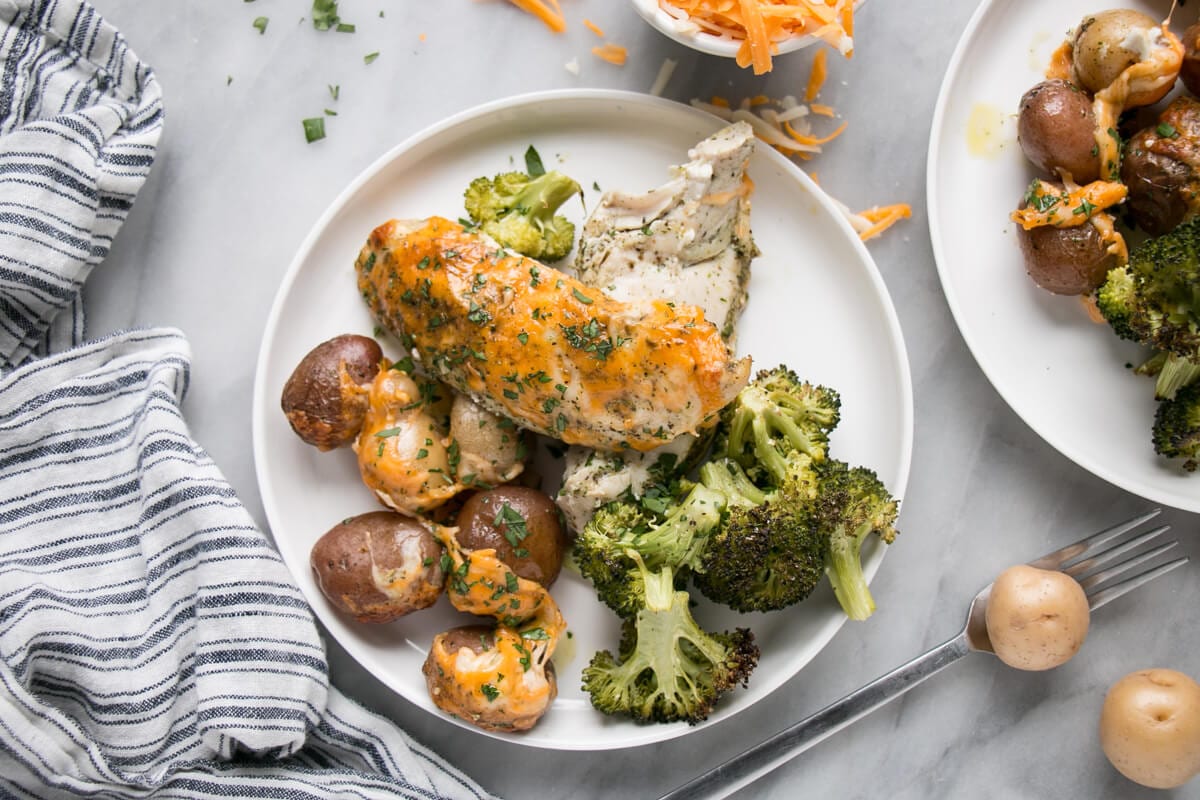 Stick to five-ish ingredients to keep things ultra simple. This cheesy chicken and broccoli bake is an easy go-to, but we also have an entire section of our Recipe section dedicated to meals you can make with pantry staple ingredients.
3. Go Pre-Packaged 
Yes, ideally we want to make something home-cooked from scratch every night, but it isn't always realistic. Give yourself a break and take an open-the-bag approach. For example, choose a pre-made salad pack, including greens, toppings, and dressing. Add a roasted-in-the-store whole chicken and round it off with some Microwave Ready Little Potatoes.  Dinner was sorted in mere moments.
2. Toss Together Everything but the Kitchen Sink
Gather what you've got in the fridge and pantry—olives, cheese, veggies, lettuce, canned beans, a hardboiled egg, salami, or ham—to build a big, fully-loaded salad, wrap, sandwich, or stir-fry. It can honestly be as simple as that.
1. Do Your Prep
Get ingredients ready in advance: slicing, measuring, grating, and the like. Boil a big bag of potatoes for easy use throughout the week. Store in the fridge in small airtight containers. Then when you are ready to cook, you'll hit the kitchen deck at full speed ahead.
Preparing bigger batches early in the week, like soups, stews, or big bowls of potato salads help get something on the table quickly. Try this classic beef stew, one pot chicken stew, or German Little Potato soup.